Best Ten Players to win this year's PGA Championship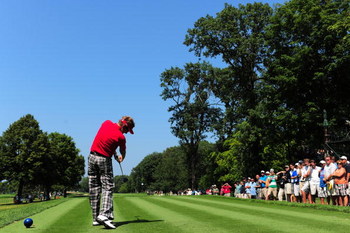 The PGA Championship, the Tour's last major, is almost upon us. The Hazeltine National Golf Club in Minnesota, just outside of Minneapolis, will once again unite the strongest field for the first time since 2002. The world's top 100 players will start their quest on Thursday, but here's a list of ten players who may likely bring home the trophy come Sunday.
Ernie Els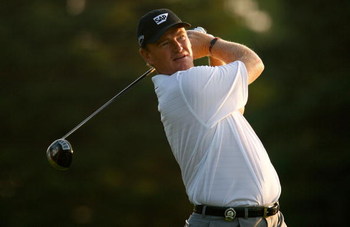 The Big Easy could make a big splash at the PGA Championship. He has four top 10 finishes, including a tie for eighth at the British Open. Even with no victories this year, his huge major championship experience could quietly guide him through the field and atop the leaderboard come the weekend.
Lucas Glover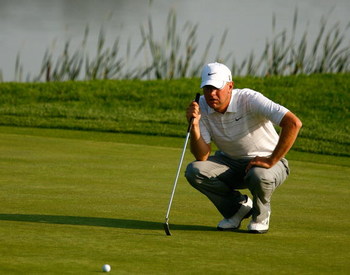 This year's US Open champ proved that his suprising win at Bethpage was no fluke. He finished tied for second at the Quail Hollow Championship and tied for third at the Buick Invitational. Glover also rattled off a tie for 11th at the Travelers Championship and a tie for fifth at Congressional in the AT&T National. Don't be surprised if his confidence carries over to Hazeltine this week.
Jim Furyk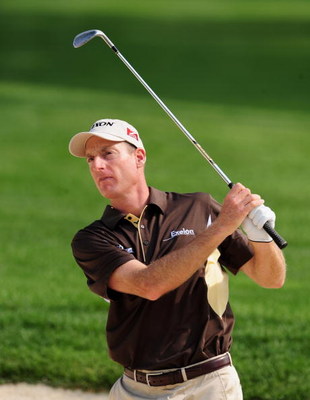 The 2003 US Open Champion has been on fire this year on the PGA Tour. He has five top 10 finishes, including a tie for fifth at the Players Championship and second place at the Memorial Tournament. He is sixth on the tour in scoring average with 69.58 and seventh in average putts per round with 28.17. Furyk has also made 15 out of 17 cuts this year.
Geoff Ogilvy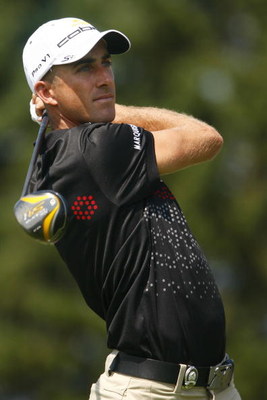 With two victories this year, the 06' US Open Champ hopes to add another major title to his trophy case. He averages 4.09 birdies per round, which ranks fifth on tour. He became the first multi-winner on tour when he beat Paul Casey 4 to 3 to win the World Golf Championships-Accenture Match Play Championship for the second time (2006), joining Tiger Woods as the only multiple winners of this event.
Retief Goosen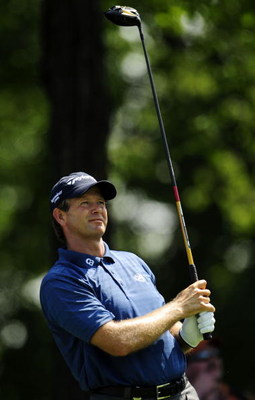 After struggling in 2007 and 2008, the South African has stormed out of obscurity in 2009 to reestablish himself as the major contender he always was following his 2001 U.S. Open win at Southern Hills.
In 14 starts on the PGA Tour this season, he's missed the cut just once. He's finished in the top 5 on four occasions, highlighted by a win in March at the Transitions Championship. Goosen also lost in a playoff at the RBC Canadian Open just one week after a tie for fifth at the Open Championship. He's always quietly in the hunt at major championships and with the way Goosen has played in 2009, the PGA Championship at Hazeltine should be no different.
Angel Cabrera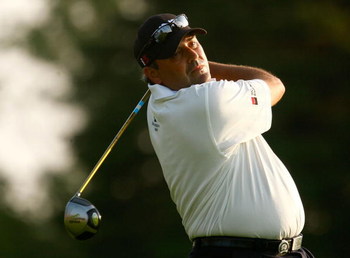 The Argentinan has been a little inconsistent following his Masters win this past April. He has made eight out of 12 cuts this year, but his driving accuracy, greens in regulation, putts per hole and his all-around ranking are all ranked over 100th. He finished tied for fourth at the World Golf Championships at Bridgestone, but can he keep his game together to make a push for another major win?
Hunter Mahan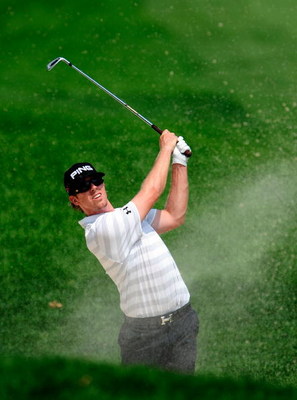 Mahan finished tied for fourth last week, and not one of us was surprised. It was his fourth top 10 in his last five starts and he's made 18 out of 19 cuts this year. He ranks second in birdie average with 4.25 and fourth in scoring average with 69.48. Look for him to put those stats to good use this week.
Phil Mickelson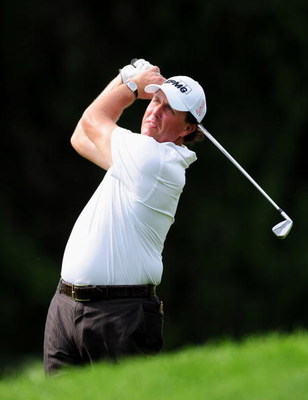 With his mother and wife, Amy, both recovering from breast cancer surgery, Mickelson will definitely have the gallary on his side this week. His major championship experience itself will keep him in the hunt, the question is, will it haunt him too?
Tiger Woods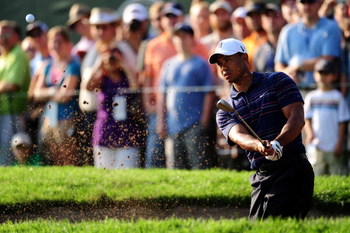 Well, even though he won last week and four other times this year, they still weren't major championship victories. But I don't think he'll miss his second straight cut in a major. He finished tied for second at Hazeltine in 2002, and you can tell that he has some unfinished business in seeking his 15th major title.
Padraig Harrington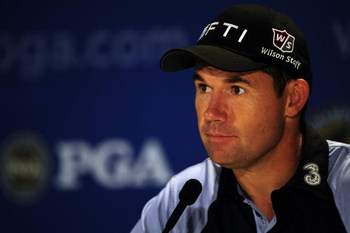 The defending PGA champion had Tiger on his heels last week at the World Golf Championships- Bridgestone Invitational and almost pulled off a victory. Maybe he'll step up his playing time this week? But Harrington should be taken very seriously this week. The gutsy Irishman is ranked 10th in the world and often heats up during a major championship week.
Keep Reading