The 5 Football Fantasy Players That Are Undervalued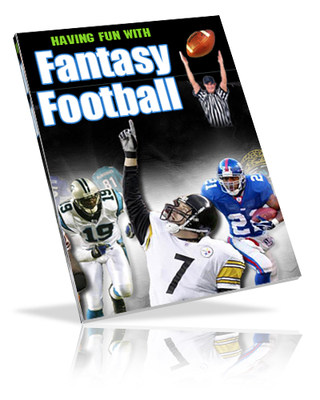 The NFL season is about to start, which means everyone is scrambling to get their Fantasy Line-ups in order.
I have played Fantasy for five years now and have had some good picks over the last few years. Here are some players who I think will be better than projected to be. Would love opinions agreeing or disagreeing with my opinions.
Sleepers might not be the right word because these players potentials would not shock as much as a rookie who comes out of nowhere and produces extraordinary numbers. But these guys will be much better than expected, if they stay healthy throughout the season.
Ahmad Bradshaw - Running Back - NY Giants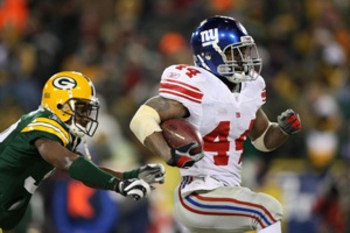 Bradshaw, considered the "fire" of the NY Giants dynamic trio, will move to the #2 spot to share carries with Brandon Jacobs. This is due to Derrick Ward going to Tampa Bay Bucs which leaves it in Bradshaw's hands.
It is his speed that will make him run for lots of yards as Coach Tom Coughlin loves to share the workload which has seemed to be very successful for the team.
*Ward ran for over 1000 yards behind Jacobs. I expect Bradshaw to make up for Ward's size with his speed along with a good eye for the open pocket.
*Also Giants are without Buress at WR which will be filled but how productive up-in the air. For sure not any where near Buress's talent the Giants will run the ball more
Lendale White - Running Back- Tennesse Titians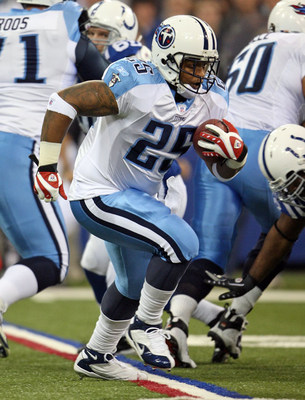 Tennessee Titians, Lendale White plays Running Back behins Chris Johnson but I think he is undervalued in this tandem.
First, let's not forget Tennessee, in the past two seasons, had the most rushing attempts in the NFL with 1,051 attempts. An NFL-best 13-3 during the regular season in 2008 would make one think that the team is going to stick to what works.
I think Chris Johnson stats are not going to top or equal his 2008 season and with his decrease I think White will get the ball more. If this pans out White will add about 200+ yards this season, which makes him a very good 2nd RB in fantasy leagues.
He also stopped drinking Petron Tequila in the off season and lost 30 pounds which will make him quicker then in the past.
Getting both White and Johnson might be a nice twosome to have except for the bye week but might a worth a thought?!?!!
Trent Edwards - Quaterback - Buffalo Bills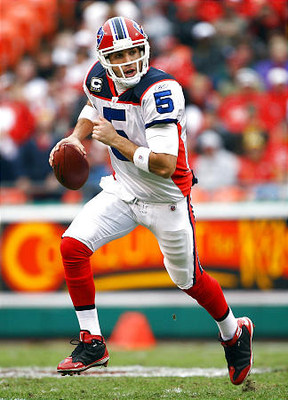 Buffalo is a big football town and they were on the brink of being really good at the end of last season.
With the addition of TO, who has caught for over 1000 yards every season he has played (except for one when he was injured) will make Trent Edwards a great fantasy quarterback to have.
I am the fantasy player that thinks having two solid quaterbacks that are not the stars-picks, like a Brees or a Brady and then a bottom pick QB is more productive for points.
If I could get Edwards and maybe a Phillip Rivers or an Aaron Rogers I would be happy but Jay Cutler is more realistic.
Ray Rice - Running Back - Baltimore Ravens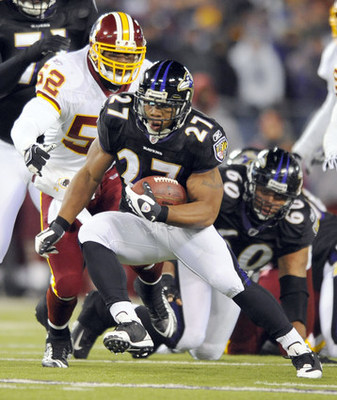 Ray Rice is a perfect fit for the Ravens. He is a product of Rutgers and he has the tough, play to win and just pushes himself hard for the team type of player.
Baltimore let two of there running back go in the off-season and that leaves Willis McGahee. McGahee is in the top five rushers last season but with Rice as a solid #2 will be a very solid option that will be used a lot.
Rice has also been running through punt returner drills in camp and that might be another way for this 5'8 powerhouse to be used in addition to his main job. Ravens have the team to win this year and with Rice as wuick and confident as his is the Steelers should be scared as the Ravens, if healthy are better.

Joe Flacco doesn't make mistakes as he knows that the offense is good at handing the ball off and the Ravens just run a lot, which means Rice is key.
In his second year Rice is better prepared by adding around 15 pounds of muscle in the off-season. Having some experience under his belt now entering his second year, I think he will have a bigger role than assumed in most predictions.
Nate Washington - Wide Receivers - Pittsburg Steelers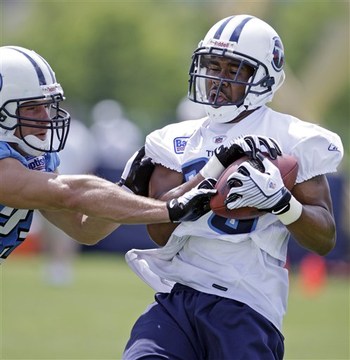 Getting traded from the Pittsburgh Steelers, Nate Washington will be better as a WR playing for his new team, the Tennesse Titans.
First off, on the Steelers he ws overlooked by Hines Ward and Santonio Holmes for four seasons and the Steelers will be kicking themselves for letting him go. He is fast, breaks away tackles and has great hands with the ball.
Kerry Collins maybe a veteran but any football fan knows that this QB can throw the football still. And with Washington it will happen more this season.
As the Titans have the tremendous tandem RB's in Lendale White and Chris Johnson which will keep defenses on their toes. With the defenses focus away from the passing game to keep the RB's covered it will leave the pass game more open for Collins to utilize.
Keep Reading