RE:Power rankings for 09'-10' NBA season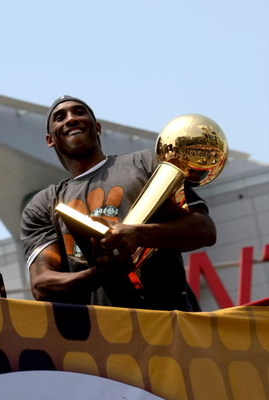 Welcome to week two ladies and gents of the 09'-10' NBA Power rankings. I've ranked them with the most scientific methods possible taking stats and running thousands of simulations of heads or tales to come up with this list. I'm releasing them in a 3 week long series. To re-cap last weeks rankings they were:
#1-Orlando Magic
#2-Los Angeles Lakers
#3-Cleveland Cavaliers
#4-Boston Celtics
#5-Denver Nuggets
#6-San Antonio Spurs
#7-Portland Trailblazers
#8-New Orleans Hornets
#9-Dallas Mavericks
10#-Chicago Bulls
Now we continue the countdown through numbers 11-20.
#11-Los Angeles Clippers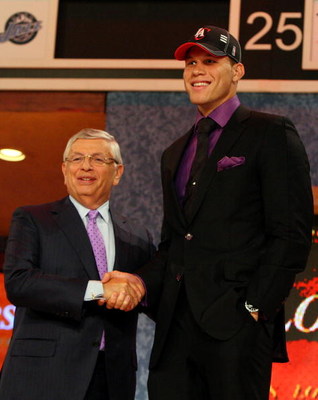 Yeah, its pretty high. Quite high for the Clips, maybe I'm giving a healthy Davis and a B-Griff too much credit but I think talent wise on paper they could have a phenomenal team.
#12-Phonix Suns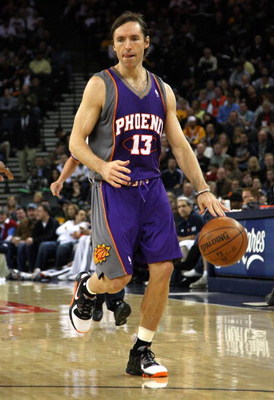 Pretty quiet this off season. Don't know what else to say about it. Good team but good enough in the west in its division or to make a wild card play...questionable.
#13-Washington Wizards
This maybe wishful thinking on my part, it may not be. This is a huge toss up, probably the hardest to place to be honest. We all know the problems they've had the past few years, I hope they can get it together because it's been too long since we've seen some Agent Zero Highlights.
#14-Houston Rockets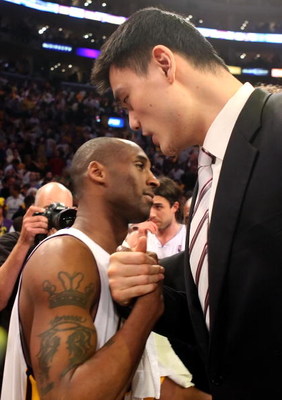 Rockets fans need to get used to Yao wearing a new uniform, the suit. Sorry, sometimes life's just not fair.
#15-Detroit Pistons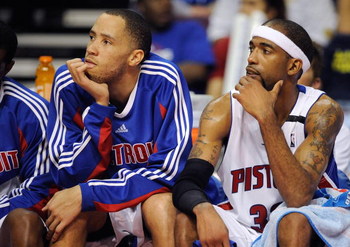 Well, we've got an old face and then lost a few. Two new key players, this maybe too low but I don't want to give them too much credit, they need time to come together and gel.
#16-Utah Jazz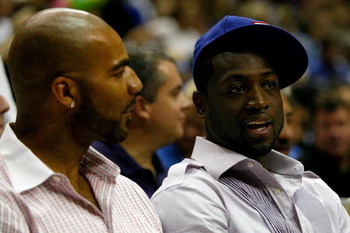 We'll see. Still a pretty big variable that could change before this coming season.
#17-Atlanta Hawks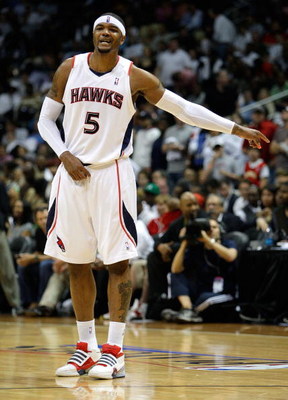 Again, another could be good team with a quiet off season. Not that you need to tune up the roster every year but a nice role player or something or a little depth on the bench would make Atlanta a lot prettier this year.
#18-Miami Heat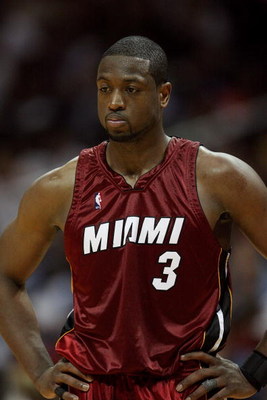 Sitting, waiting, wishing.
Dwayne Wade waits for some help. Will he get it?
#19-Charolette Bobcats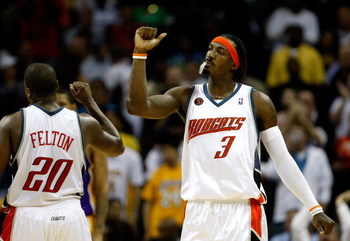 A team that beat the Lakers in everyone of there meetings last year. A team with a pretty solid starting five. If the chemistry comes together and Larry Brown can work some magic, I think they can actually make it to the playoffs this year. They have a very solid team on paper and could be a lot higher than 19 but I'm playing it safe and putting them here. They haven't done much to prove that to me from last season.
#20-Toronto Raptors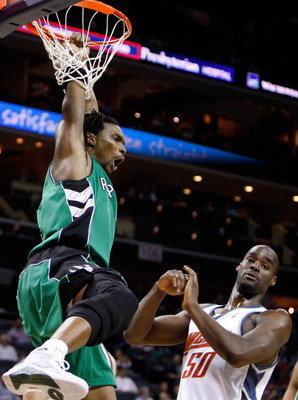 I don't want to hear it but I know I will because I already have. The Raps need to be higher, the Raps need to be in the top ten even. Well there are two teams that always totally do exactly what they aren't supposed to every year. One being Houston, I always expect them to get worse, to do nothing and they exceed my expectations every year. The other is Toronto who every year I expect them to do something and then after a win streak or two fizzle out. Not going for it this year. They also need to prove they're a good team.
Next Week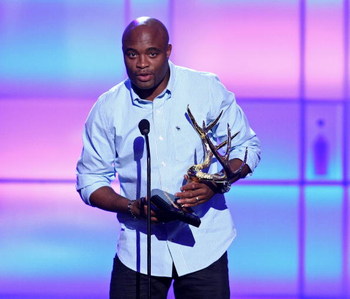 Shout out to Anderson Silva, see ya'll next week!
Next Week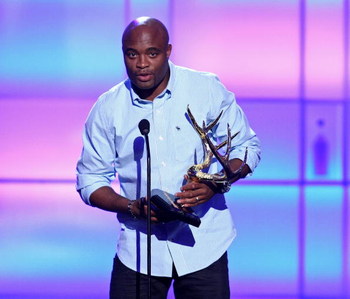 Shout out to Anderson Silva, see ya'll next week!
Keep Reading