College Football's Triple-Name Terrors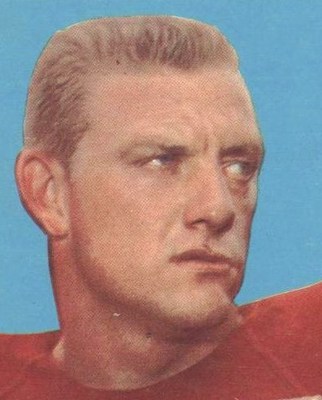 Have you ever considered how many college football players seem to have the personality to match their names?
Dick Butkus of Illinois, Warren Moon of Washington, Steve Smear of Penn State, and I.M. Hipp of Nebraska were bigger than life as collegians, and were born with dynamic names, seemingly to emphasize their skill and reputation.
For some reason, the triple name has a reputation of being a strictly "Southern thing" and is often applied to describe indistinct and numerous players from various schools throughout the SEC, the old SWC, and the ACC.
It is a statement about one's culture.
The following is a listing of 11 triple-name terrors. Not all are from the South. They certainly are not a racially homogeneous group either.
It goes without saying they are not talentless drones to be herded together.
Let us present a true to life, blue-blooded view of outstanding college football players with three names.
11. Peter Tom Willis, QB, Florida State, 1986-89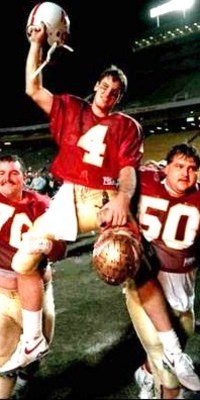 When all is said and done, Peter Tom Willis will be revered as the one Seminole "who saw wrong and tried to right it" by what he did on the field and in the announcing booth.
A native of Alabama, the 6'2", 185-pound quarterback set 15 team passing records at FSU, even though his senior year was his only season as a starter.
A member of the Florida State Hall of Fame.
10. Billy Joe Dupree, TE, Michigan State, 1970-72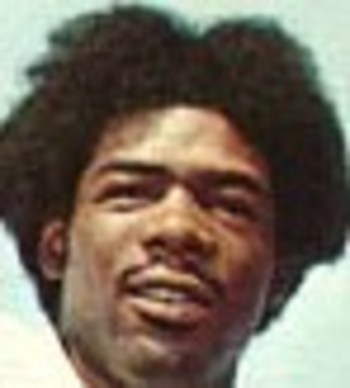 Billy Joe Dupree was a special player at Michigan State in the early 1970s.
Leading the team in receptions in 1971, the 6'4", 228-pound Dupree went on to be named to several All-America teams during his senior year.
He is considered by many to be the greatest Spartan tight end in history and was the last player at that position to lead the school in pass receptions.
9. Billy Joe Hobert, QB, Washington, 1989-91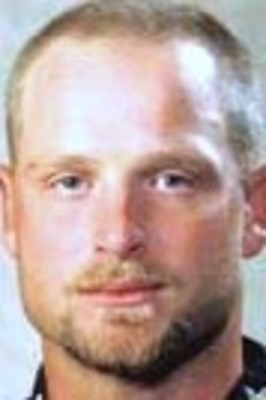 The 6'3", 230-pound quarterback led the Huskies to a co-national championship in 1991 and was the co-MVP of the Rose Bowl.
For all his accomplishments, the controversy surrounding this man while in Seattle caused him to be labeled "The Notorious Ho" by some fans and others in the media.
To the public at large, Billy Joe produced a dichotomy of circumstances.
He led the Husky program to its greatest level of success, and he also was instrumental in corrupting the impeccable reputation of Washington football.
And so it goes.
8. John Parker Wilson, QB, Alabama, 2005-08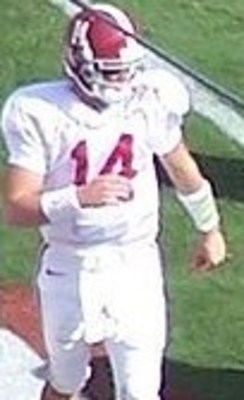 The 6'2", 219-pound signal caller entered the game against South Carolina as a freshman and threw for a his first collegiate touchdown in leading the Crimson Tide to a 37-14 victory.
The first of many touchdowns, and on to many victories.
By the time he left school, he owned every significant Alabama passing record.
And that is all the people need to know.
7. Bobby Joe Conrad, WR, Texas A&M, 1955-57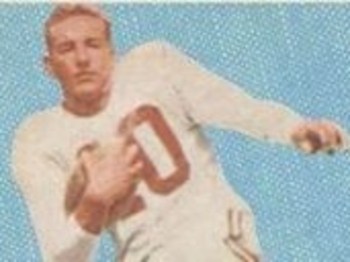 Coach Bear Bryant put together one of the toughest groups of players ever assembled when he was at Texas A&M.
Meet one of the Aggies' finest players, the legendary Bobby Joe Conrad.
The 6'2", 195-pound Conrad was a multi-dimensional player. He possessed great speed, shifty moves, and hands of glue.
It goes without saying Bobby Joe is one of the most outstanding players in the history of the Lone Star State.
6. Hart Lee Dykes, WR, Oklahoma State, 1985-88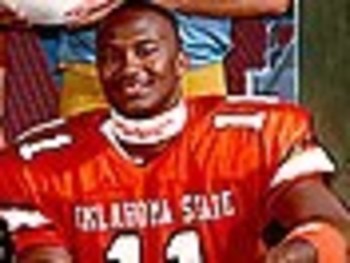 Punch line for a troublemaker or a professional football draft bust.
Poster boy for the corruption involved in high school to college recruiting.
The 6'4", 218-pound All-American was one of the famous "triplets" at Oklahoma State along with halfback Barry Sanders and quarterback Mike Gundy.
How good a player was Hart Lee Dykes?
At the Big 12 media circus this year, current Cowboy coach Mike Gundy received a question on how Dez Bryant compares to Dykes as a receiver.
If there is one person in the world equipped to make that comparison, it is Gundy, the quarterback for Dykes and coach of Bryant.
He replied, "It's just so hard to compare anyone to Hart Lee. He was so big and good."
Don't worry coach—we can read between the lines.
5. Michael Dean Perry, DL, Clemson, 1984-87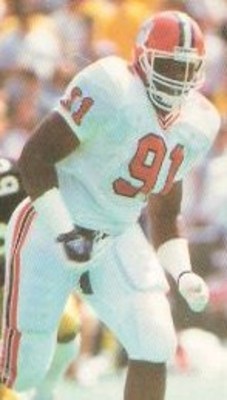 One of the greatest college football players ever to come out of Clemson University, Michael Dean owned many Tiger records by the time he left school.
At 6'1", 288, Michael Dean did not have quite the imposing stature of his older brother William, but he had some of the quickest feet and strongest fingers ACC observers have ever seen.
The younger Perry was so quick on his feet offensive linemen complained he seemed to "vanish from the line and reappear tackling the quarterback or runner."
4. Billy Ray Smith Jr., LB, Arkansas, 1979-82
When you are named "Junior" and your father is famous, it can open many doors for you.
It also can be a liability if one does not live up to what is expected of someone given the responsibility of carrying that name.
No such case for the 6'3", 230-pound Billy Ray Smith Jr.
Junior played linebacker for coach Lou Holtz's Razorbacks and lived up to his famous father's pedigree.
The "youngster" was a two-time All American, led the Razorbacks to a 34-13 record during his four years, and is still the Arkansas career record holder for most tackles for losses with 63.
3. Billy Ray Smith Sr., DL, Arkansas, 1954-56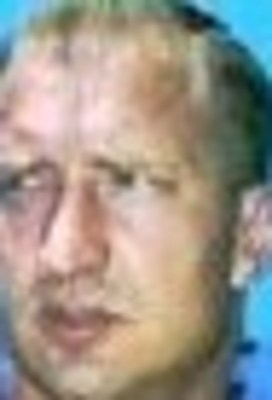 The late Billy Ray Smith was a swift-moving blur for the Arkansas team of coach Bowden Wyatt during the 1954 season, as the Razorbacks headed to the Cotton Bowl.
At 6'4", 232 pounds, Smith was strong enough to handle the heavy players and had the length and quickness to control runners going to the outside.
Billy Ray was enshrined in the Arkansas Hall of Honor, Sports Hall of Fame, and All-Century team.
But if he were still alive, no doubt he would say his greatest accomplishment is Billy Ray Jr.
2. Lee Roy Jordan, LB, Alabama, 1960-62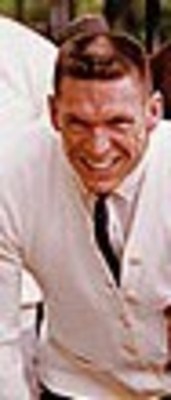 It is arguable Lee Roy Jordan is the most influential player in the past 50 years of football.
Facts are facts. Where Lee Roy goes, winning follows. Big-time winning.
At 6'1", 214 pounds, he seemed small as the centerpiece of the defense. In truth, no man walked onto the field to face him who possessed greater ability.
Jordan wrapped up his 29-3 career at Alabama with an MVP performance in the 1962 season Orange Bowl.
Lee Roy had 30 tackles during the game to lead the Crimson Tide to a 17-0 shutout of Bud Wilkinson's Oklahoma Sooners.
1. John David Crow, RB, Texas A&M, 1955-57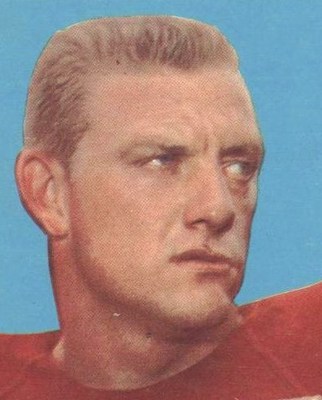 Here is another Aggie who played for Bear Bryant. John David Crow is the King of the triple name terrors.
In 1957, Crow won the Heisman Trophy.
This was the only time the award was won by one of Bryant's players.
Crow was a player who gave everything he had for his team.
Wouldn't it be great if everyone felt the same way?
Keep Reading