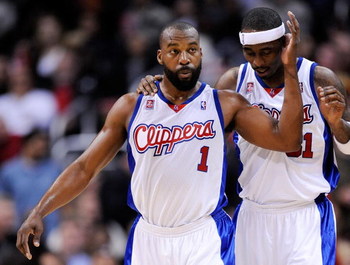 The "horrible" Clippers have potiental to be a much better team in this league then credited for. Every now and then we see the headlines "Clippers Playoffs 2010?". The Los Angeles Clippers can pull it together and be a serious threat in the NBA this season, or they can remain where they have been the past few decades, at the bottom of the NBA, a easy win, the game no one worries out.
Baron Davis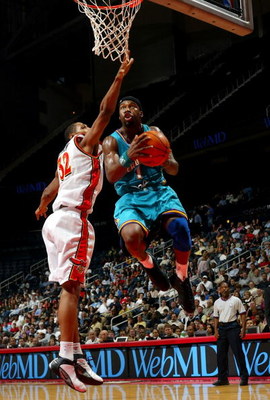 We all know about the 2007 playoffs and how Baron Davis just tore it up. The Clippers point guard is the two time all star fan favorite. Recently become better known for his nagging injuries. At 30 years old, if he can stay healthy will be able to produce better than his 17ppg, and better than his 8apg. He could add another All-Star appearance to his resume and lead this young Clipper team to long awaited success. After all, you remember how bad they wanted Baron? http://www.youtube.com/watch?v=8d8PhKNKH0E
Eric Gordon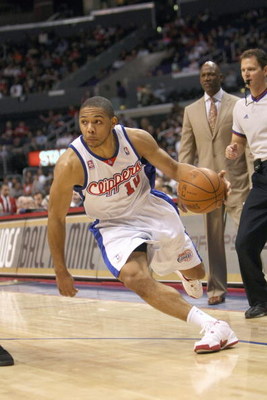 Lead his Indiana team to a 17-1 start as a Freshman, along with winning the Big 10 Freshman of the year. Finished his rookie year with a neat 16 point average. Has unbelievable range, he has the potential to be better then the 7th pick he was selected at. Not even alowed to drink the championship champagne at 20, he is certain to be an All-Star at some point down the road in his career.
Al Thornton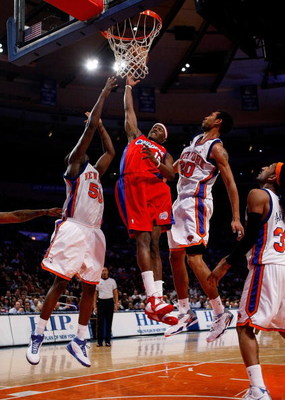 Before the season began last year I had Al Thornton to be the biggest breakout player of 2009, it would be a stretch to say that. But averaging 17ppg with injuries bothering him throughout the season was impressive enough for me. I would like to see more passing from this young lad but no doubt scoring is his game. Flying under the radar, don't be surprised if Thornton is the leading scorer of the Clips next season.
Blake Griifin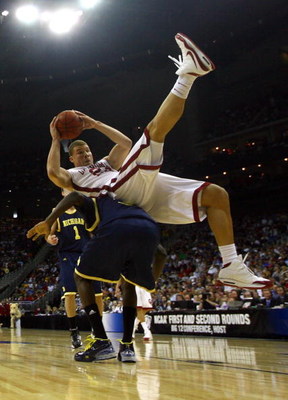 We all have heard the hype about this young man. Mr. Griffin has the power, skill, and most importantly the heart to be great, devoted would be the word. Has yet to play a game for the Clips and is the face of the franchise. After being selected first overall big things are expected of him, comparisons to Duncan and Malone are frequent. He reminds me of Barkley. Yes, Charles Barkley. The energy he brings to his games and power appears identical to Sir Charles.
Marcus Camby/Chris Kaman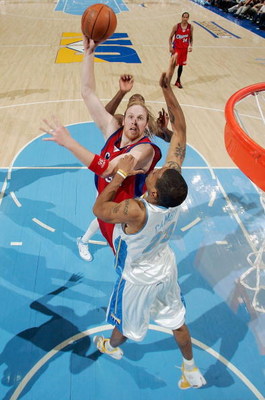 Marcus Camby, he's old alright. 35 years old in the NBA, those are the grandparents of the game. Still a rebounding machine, he could average 15 rebounds a game if he put his mind to it. Former Defensive player of the year can fit in just about anywhere, he can still give you a 10 plus point average. If Dunleavy decides to start Chris Kaman over Camby that will be okay. Camby's presence will still be felt off the bench, and a hell of a back up if Kaman goes down. When Elton Brand was banged up most of 2008 Kaman filled in well averaging 16ppg and 13 rpg. Kaman would like to forget about last season, being injured most of it, and the awful hair, and continue to build. He's only 27 ya know.
Reserves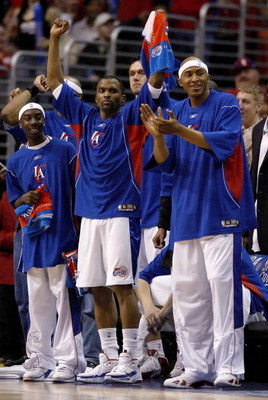 DeAndre Jordan- I see a bright future ahead of this kid, the 7 footer produced numbers like 21 and 8, 15 and 12, and 23 and 12 when the rookie got off the bench.
Craig Smith- Recently acquired Smith ended last season on a high note averaging about 15 points in the last 10 games he played in about only 20 minutes of play.
Ricky Davis- Only 29, once averaged 20ppg before LeBron showed up, and put up in the high teens before he appeared to fall apart in 2007.
Sebastian Telfair- Not exactly what people expected when he came out of high school. But he's still young and looking to improve after his decent season with the T-Wolves.
The Fans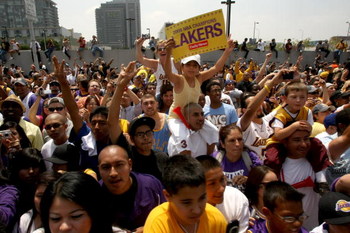 The Clippers may not recieve much support. But there's no doubt they could, they role in the same city as the most popular Lakers.
http://youbeenblinded.com/diary-of-a-los-angeles-clippers-fan-part-1/3951 Ya being a Clipper fan may have not always worked out well, but if they receive support like the Lakers do, it could give them a big boost.
Keep Reading

Los Angeles Clippers: Like this team?