The Lane Kiffin Plan for Tennessee's Resurgence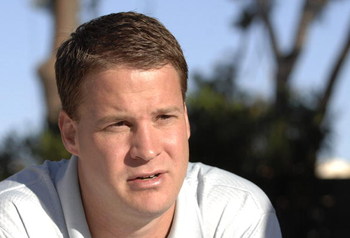 His appearance and mannerisms don't belie new Tennessee coach Lane Kiffin's outlandish plans to resurrect the Volunteers football program.
Now, on the eve of his first season in Knoxville, let's take a look back at what Kiffin has done to raise Tennessee's national profile, as well as the ire of the competition, throughout the Southeastern Conference.
Objective No. 1—Assemble a top-flight coaching staff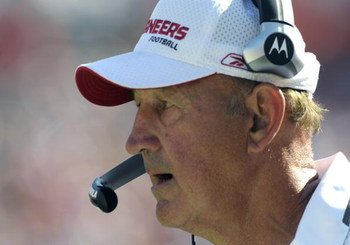 Tennessee made a splash nationally by committing $5.3 million to its coaching staff in 2009.
And while that got the "who do they think they are?" bandwagon rolling, it's actually a little deceptive.
Three other Southeastern Conference schools spend more on their coaching staffs than Tennessee, while Florida's Urban Meyer and Alabama's Nick Saban make more per year than the Volunteers' Lane Kiffin.
The move was actually made to keep up in the SEC arms race after Saban, who may have failed spectacularly with the Miami Dolphins, but still assembled a staff with an NFL pedigree.
Why wouldn't the Tide's ancient rival do the same?
But, the point is, it got people talking.
And that was just the beginning.
Objective No. 2—Antagonize the competition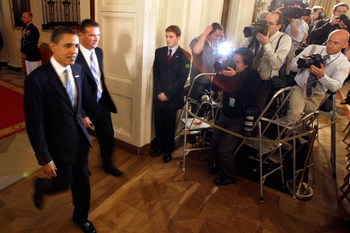 There's no better way to get people talking about you than to accuse the head coach of the defending national champions of cheating (it's true, look it up.)
Kiffin was able to get wide receiver prospect Nu'Keese Richardson to de-commit from Florida and come to Tennessee.
What better way to rub this in Meyer's face than by alerting the national media to Meyer's alleged phone calls during Richardson's recruiting visit to Tennessee?
And even though SEC officials reprimanded Kiffin for making the allegation, the mission was
accomplished—antagonize the competition.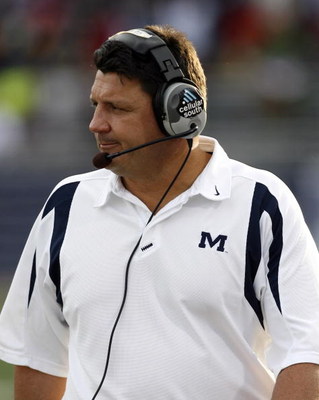 Objective No. 3—Improve recruiting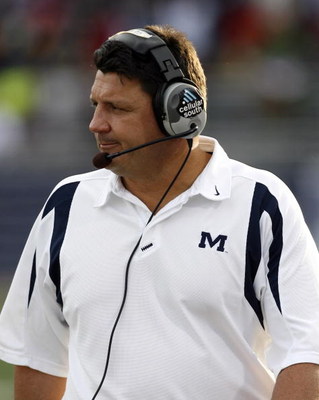 Ole Miss coach Houston Nutt deserves most of the credit for the Rebels' 2007 turnaround, but the cupboard wasn't exactly bare when Nutt arrived at the Grove from Arkansas.
Like any other coach who tastes immediate success without a full recruiting class, part of the credit goes to the coach who proceeded him.
In this case, that's new associate head coach/defensive line coach and recruiting coordinator Ed Orgeron.
An acknowledged recruiting genius, Orgeron will be the driving force in replenishing the Volunteers' cupboard by using the same approach that made the Rebels last year's surprise team and this year's sexy pick to win the SEC West.
Objective No. 4 -- Antagonize the competition a little bit more

It's fine to rebuild your program, but why not let the people around you know that you can pluck prize recruits from their backyards?
Electronic billboards in Florida, Georgia, and coming soon to a town near you serve that purpose and keep Tennessee football on the minds of prospective recruits.
It won't snare every recruit every time, but you really don't need all the recruits—you just need the best ones.
Objective No. 5 -- Get off to a quick start in 2009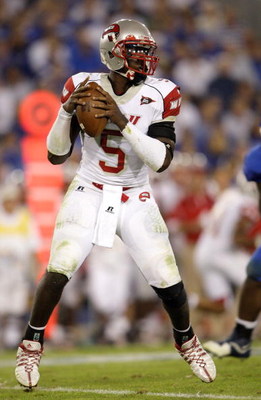 Western Kentucky and UCLA come into 2009 having lost a combined 13 of their last 16 contests.
So, although the schedule was in existence before Kiffin's arrival, the first two weeks are made to order.
Only the most orange-blooded Volunteer fans expect Tennessee to go into the Swamp and knock off Florida, but if the Volunteers can go to Gainesville at 2-0 and have a good showing, it's almost as good as a win in the long run.
(Well, not really, but it'll look good.)
Objective No. 6 -- Become bowl-eligible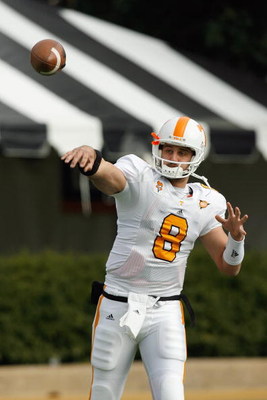 The Volunteers aren't ready for the likes of Florida, Alabama or Ole Miss right now, but the rest of the schedule is manageable.
If the offense can hold up their end, there are six to eight wins on the 2009 Tennessee football schedule.
A bowl appearance after last season's meltdown will get the Volunteers back to respectability, with an eye to the future, but a bowl win could get them into next year's preseason Top 25.
If they can do this, Kiffin can start preparations for 2010 by going back to Objective No. 2 and repeating the list as the SEC's newest up-and-comer and biggest target.
Keep Reading

Tennessee Volunteers Football: Like this team?