A Comparison of Rafael Nadal and Roger Federer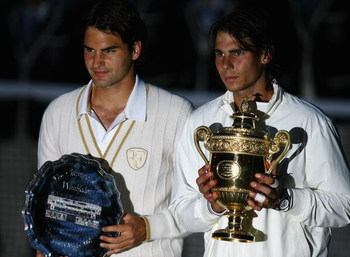 I will take each aspect of tennis, and give Rafael Nadal and Roger Federer each a grade out of ten to compare them.











First Serve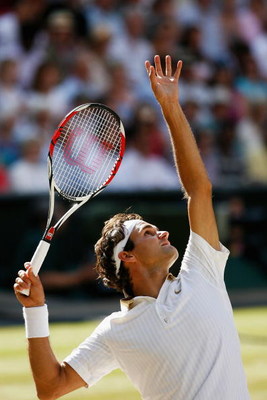 In the first serve, Federer has a bit more power, but most of all, his placement is beautiful.
Nadal's serve is not by any stretch a bad serve, but he doesn't get as many aces. One thing he does very well, is that he backs it up excellently.
Federer has a bigger serve, but Nadal backs his up just as well as Federer backs his.
Federer: 9 1/4
Nadal: 8 1/2
Second Serve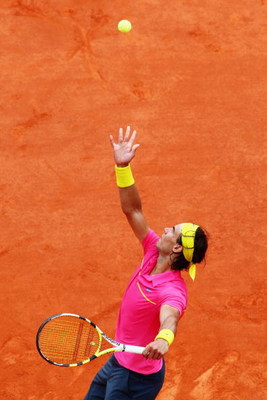 Nadal has a more consistent second serve than Federer, and he has as much top spin on it as Federer. Federer backs his second serve up just as well as Nadal.
Federer: 8 1/4
Nadal: 8 1/2
Forehand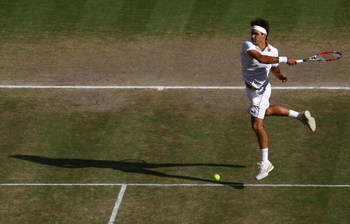 Roger's forehand is hard, but it doesn't have as much top spin as Nadal's.
Anyway, I think that Federer can place it better, and the velocity is too hard to handle. One really good thing about his serve is that as he hits, he jumps and gets back into 'ready-position' to get to the next ball.
Federer: 9 1/2
Nadal: 9
Backhand
Nadal has a fast, heavy backhand, and it's so hard to get back well. He was born right-handed, so he's using his natural power on the backhand.
Federer's is more beautiful, but not the best. He's very prone to mistakes on his backhand, but the one-handed motion is nice.
Federer: 8
Nadal: 9
Slice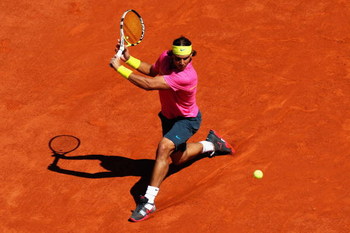 Nadal doesn't use his slice very often, but I've seen it work just as well as Roger Federer. Both of their slices are deep, and good.
Federer: 9
Nadal: 9
Return of Serve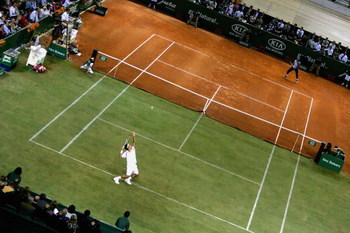 They both have excellent returns in different ways.
Federer puts the ball back in play, and relies on his strokes, like when he played Ivo Karlovic at Wimbledon, he just tapped the ball back. He won that match in straight sets.
Nadal crushes the return, and hits winners here and there.
Federer: 9
Nadal: 9
Volleys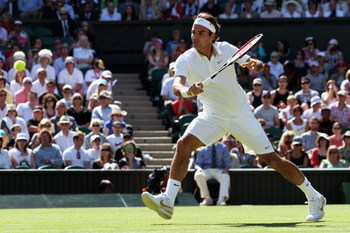 Federer has a feather-touch, and places his volleys beautifully. Nadal hits them hard, which are also good volleys, but not great.
Federer: 9 1/2
Nadal: 7 3/4
Dropshot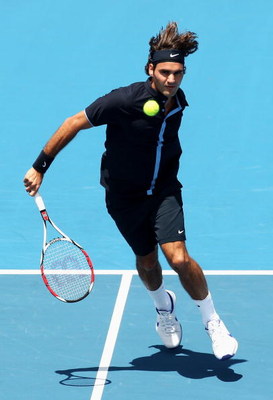 I have only seen Nadal do this a couple of times, but it is very effective for him. I also know that Federer's is fabulous.
Federer: 9
Nadal: 8
Footwork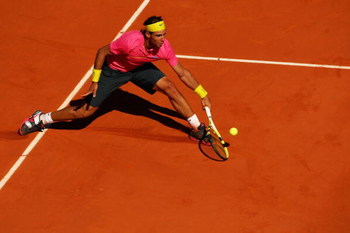 Nadal's footwork is incredible, and it's so hard to hit a winner by him. He just gets to everything.
Federer's is good, but it's not as good as Nadal's. Nadal is so fast, that he gets one ball, runs back, gets another, and so on.
Federer: 8 1/2
Nadal: 10
Mental Toughness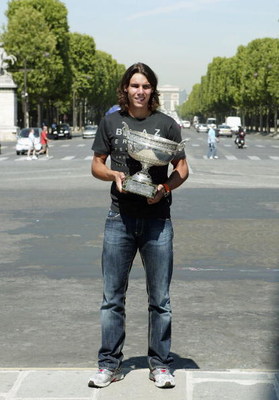 If Nadal is up or down, it doesn't matter. If he hits a bad shot one play, it's not important. He just regroups, and starts all over again.
If Roger's playing badly, he lets that get to him a bit. Federer has come back many times.
Federer: 9
Nadal: 10
Total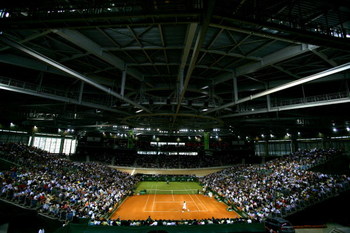 Federer: 89
Nadal: 88 3/4
Hope you enjoyed the slideshow.
Keep Reading