MLB's 10 Greatest Second Round Picks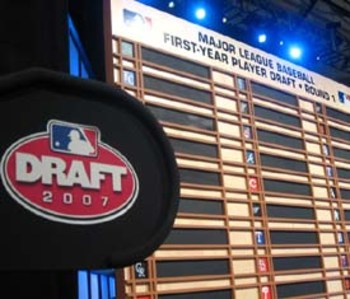 Normally, first round picks get all the attention in MLB drafts, but the backup is the second rounder.
Through MLB history there have been some great second round picks: All-Stars, Hall of Famers, and models of consistency.
Please check out the "Top 10 First Rounders"; just click on my name.
10. Vida Blue, 1967: 27th Overall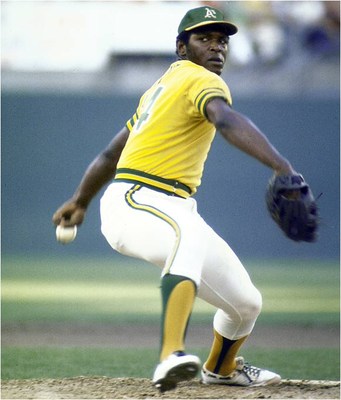 Wins 209
ERA 3.27
K's 2175
CG 143
3343.1 IP
The man with the biggest leg kick I have ever seen leads off the list. Vida Blue was one of the best pitchers of the '70s. In the '70s, Vida compiled a record of 155-109 with a nifty 3.07 ERA.
Vida won 15 or more games 11 times in his career and topped 20 wins three times. He also eclipsed 200 innings nine times.
In his magical season of 1971, he won 24 games, with a 1.84 ERA, 312 innings, and 301 K's.
9. Jason Giambi, 1992: 58th Overall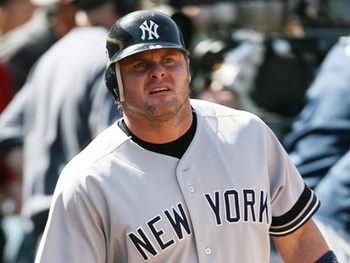 Games 1933
HR 407
BA .282
RBI 1319
Hits 1864
The Giambino checks in at No. 9 on my list. Giambi has been one of the more feared hitters of our era, as he has posted 20 HR or more 11 times and 100 RBI or more seven times.
He did take roids, and that hurts him, but if he only took them in '03, then I guess he can be forgiven.
8. Albert Belle, 1987: 47th Overall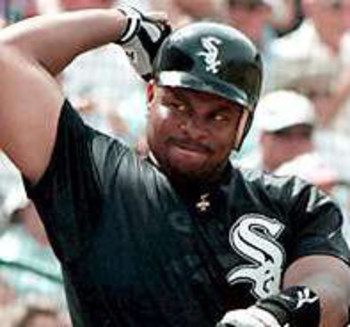 Games 1987
HR 381
BA .295
RBI 1239
Hits 1726
Mr. Crazy Albert Belle is No. 8. He is the only man in MLB to hit 50 HR and 50 doubles in the same season. He no doubt has been very controversial through his MLB career, but no doubt he has been very impressive through his career as well.
His off the field issues overshadowed his great ability; during his 10-year prime he averaged 37 HR and 120 RBI every year.
Truly a model of consistency, 10 times in a 12-year career he drove in 90 or more runs.
7. Tom Glavine, 1984: 47th Overall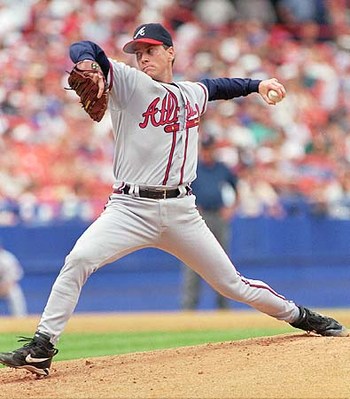 Wins 305
ERA 3.54
56 CG
4413 IP
K's 2607
The future Hall Of Famer is No. 7. Tom has made a living out of completely fooling hitters for nearly two decades.
After starting his career with a record of 9-21 with a 4.73 ERA, he reinvented himself. Since his first two seasons of his career, Glavine has gone 296-182 with a 3.46 ERA.
If Glavine is at No. 7, I bet you guys can't wait to see who are Nos. 1-6, so without further ado, click next.
6. Johnny Bench, 1965: 36th Overall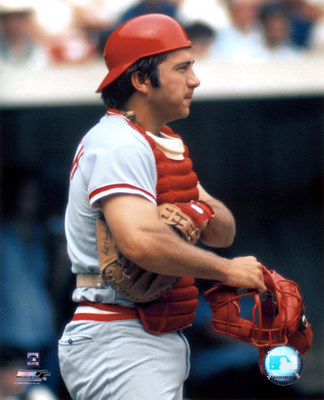 Games 2158
HR 389
BA .267
RBI 1376
Hits 2048
Perhaps the greatest overall catcher of all time, he won 10 Gold Gloves and hit 40 HR two times.
In a era where catchers weren't expected to do much offensively, Bench completely proved those laws wrong, as he hit 20-plus HR 11 times and drove in over 100 runs six times.
Not to mention he won two rings and had 12 All-Star appearances, making him the most dominant catcher of his era and the sixth-greatest second rounder of all time.
5. Mike Schmidt, 1971: 30th Overall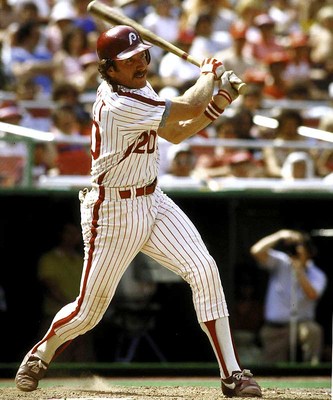 Games 2404
HR 548
BA .267
RBI 1595
Hits 2234
One of the best power hitters of all time is No. 5. Mike is one of my favorite players of all time—partially because he was a Phillie, but also because he knew when to give it up. When he gave it up, he ended his career with a Hall of Fame resumé.
Schmidt hit 30-plus HR a whopping 13 times and will forever be known as the most powerful third baseman of all time.
Compared to the rest of the league, his best year came in 1981, when he led the league in runs (78), HR (31), RBI (91), BB (73), OBP (.435), SLG (.644), and OPS (1.088), and he won the NL MVP. Unfortunately, the season was strike-shortened.
4. Randy Johnson, 1984: 36th Overall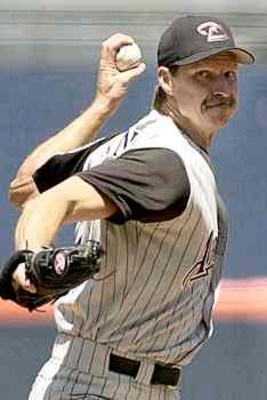 303 Wins
3.29 ERA
100 CG
4131 IP
K's 4869
Maybe the last true power lefty starter that we will see, the Big Unit is No. 4. The Unit ruled the '90s with his ridiculous fastball and out of this world slider.
One time I went to a game he started in 1995 for the Mariners. He pitched against the Yankees, and the Unit punched out 13 in eight innings. The scary part was that I saw that 10 of his fastballs were clocked in the 100s.
Randy is a beast with 13 200-inning seasons. Thirteen times he has topped 200 K's, six times he has topped 300, and 11 times he had more then 15 wins.
3. George Brett, 1971: 29th Overall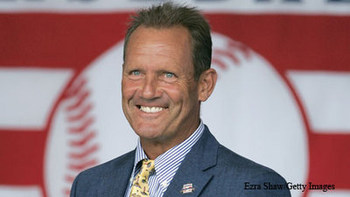 Games 2707
HR 317
BA .305
RBI 1595
Hits 3154
Wow, what a second round—George Brett and Mike Schmidt getting drafted back to back. Brett was one of the most consistent players of all time when it came to putting the bat on the ball.
I say that with certainty simply because he never struck out more then 75 times in a season, and oh yeah, when he struck out 75 times he was 38.
In a 20-year career, Brett hit under .300 only eight times and never hit under .280 until he was 38.
Something that stood out when I looked at his stats is he played more than 150 games only six times in a 20-year career and still got to 3,000 hits.
2. Cal Ripken Jr., 1978: 48th Overall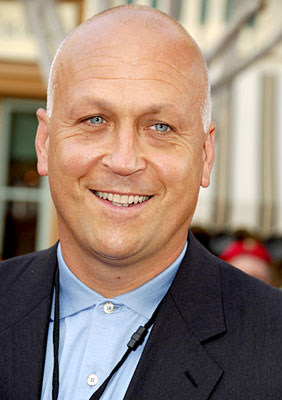 Games 3001
HR 431
BA .276
Hits 3184
RBI 1695
The Iron Man is second on our list; he is obviously remembered for the streak.
Cal represents 97 percent of Americans: He just showed up to work every day and did the best he could at his job.
Obviously he did his job well—so well that his achievements landed him in the Hall of Fame. Twelve times he hit 20-plus HR, 14 times he knocked in over 80 runs, and 15 times he had 150 or more hits.
Compared to the rest of the league, Cal's best year came in 1983 at only 22 years old—he led the league in games played (162), AB (663), runs (121), hits (211), and doubles (47) en route to an MVP.
1. Greg Maddux, 1984: 31st Overall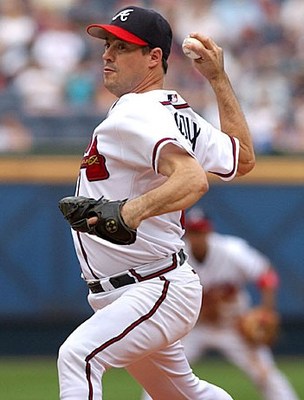 Wins 355
ERA 3.16
CG 109
IP 5008.1
K's 3371
All I can say is what a second round from the 1984 draft. Three Hall of Fame pitchers came out of that round alone.
Greg Maddux is your greatest second rounder of all time.
Is this any surprise that the pitcher with as good of control as anyone in the game comes in first?
This future Hall of Famer has all the stats to back up his ranking: 18 seasons of 15 wins or more, nine seasons of a ERA under three, 18 seasons of 200 innings or more, and four seasons of a WHIP under 1.00.
All that and he only had one 20-win season and one 200 K season.
Honorable Mentions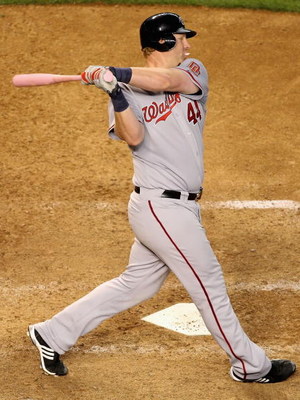 Adam Dunn
Fred Lynn
Jimmy Rollins
John Lackey
Dave Kingman
Scott Rolen
Brandon Phillips
Carl Crawford
David Wells
Dan Haren
Keep Reading