The top 5 players in the NBA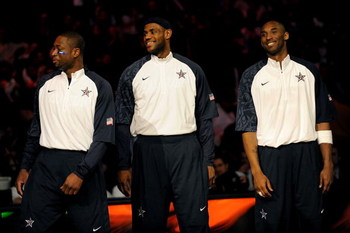 Well this is just a slideshow of the best players in the NBA today i mean i know a lot of people will disagree but just look at the facts and look at what you think is good and what you see is bad because this article tells the truth about the top players in the NBA including stats and records that they have and have broken during their time in the NBA so far.
Kobe Bryant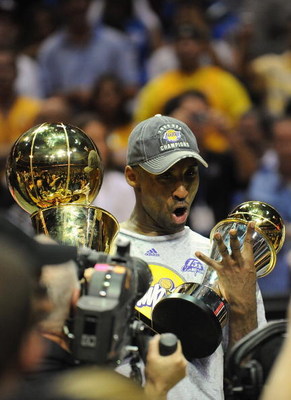 Ok, Ok i know all you Lebron James lovers want him to be number 1, but Kobe Bryant is a BEAST. Kobe just dominates the court while he's playing and just finds a way to score around anybody.There has never been another player in the NBA play with so much heart and passion since Michael Jordan and even Kobe has more championships than Michael has at his age which is 30. Even though Lebron while wow you with his all-around plays, just think of who has the most championships alone and the most with Shaq.
Lebron James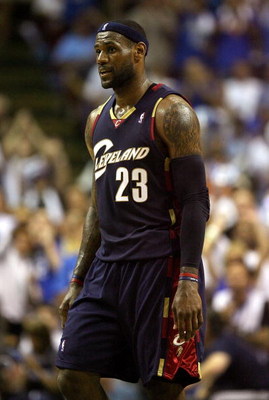 Do you see this picture, that is a picture of disappointment because you got beat by the Orlando Magic because your team sucked but you were good. But i will give it to Lebron James because he is the second best player in the NBA next to Kobe at only 24 years young and six years into the league. No one since Jason Kidd has shown such all around play like Lebron even he is a more all-around player than Kidd considering his is 6-8 and about 260 pounds and averages about 30 per game.
Dwyane Wade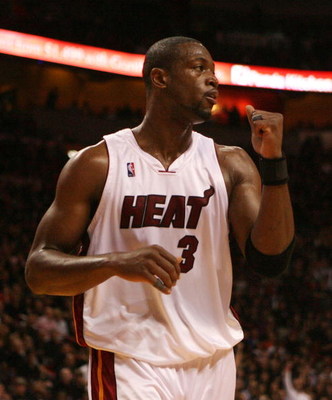 The only person on this list that can do everything from scoring to blocking yes it's Dwyane Wade. D-Wade just came off a career year where he averaged 30.2 points per game and is only getting better considering that he is entering his prime at 28, Dwyane had more than 100 blocks and 100 steals this season breaking a record for most blocks in a season by a player who is 6-4 and under. Wade can do anything on the court and it will be amazing to see what he accomplishes this season while with the Heat.
Chris Paul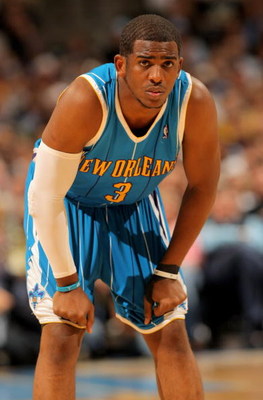 The best point guard in the NBA today, Chris Paul is just an incredible athlete. I know you guys might think that Deron Williams is a better player but Chris Paul just dazzles everyone with his incredible assists and his fierce but dangerous ways while driving inside the paint. Chris also hustles on defense while diving for loose balls and stealing the ball with his sticky fingers, he also set a record for most consecutive games with at least a steal with 106 games and was the nba leader in steals this season.
Dwight Howard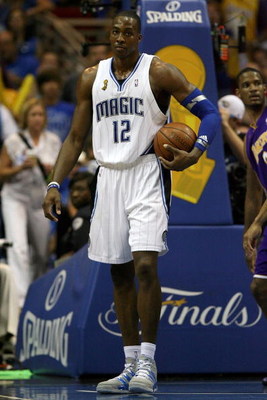 Mr. Superman, The Smile Machine, Mr. Happy, whatever you call Dwight Howard he is a monster player on the court. Dwight has established himself as an elite player in the NBA from his rim rattling dunks, fancy post moves, or gigantic sized blocks Dwight Howard has just been a beast. This guy averages about 20 points per game, 14 rebound, and 3 blocks per game. But that is not the interesting thing about him, what's so interesting is that he is only 23 years old and already dominate. Watch out for him in the 09-10 season because he is going to do even bigger things.
Keep Reading