Hot NASCAR Girlfriends and Wives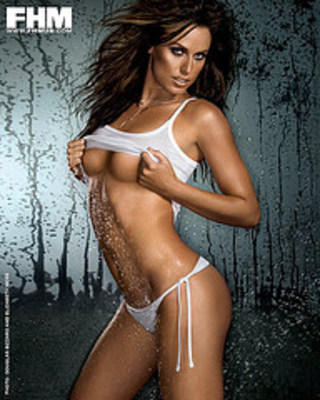 It's that time of the year again when NASCAR seems to lack a little something. From the Pocono race to the other Pocono race, NASCAR has seemed to begin to get just a little boring—so I thought: "Hey! Why not make a slide show of hot NASCAR ladies?"
And I added a few I'd like to see in the NASCAR ranks before to long.
Hope you enjoy these nice looking ladies.
Scott Speed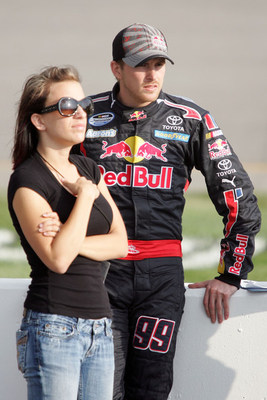 First up today is the newley married Scott Speed and his wife.
Jaun Montoya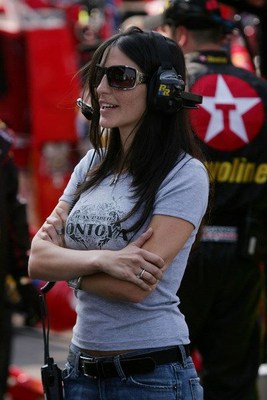 Pictured here is J.P's wife looking pretty good if I may add.
Ryan Newman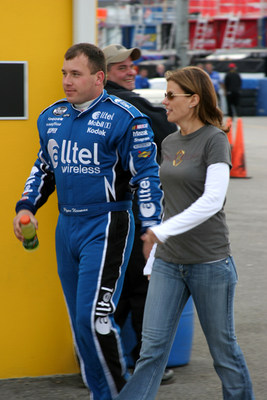 Nothing bad to say about Newman's wife.
Carl Edwards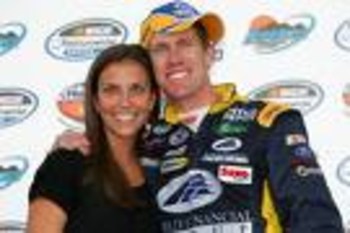 Pictured here is Carl Edwards' smoking hot fiance.
Kyle Busch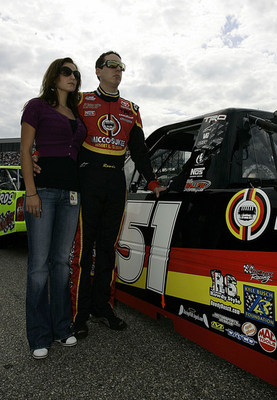 Apparently Kyle Busch does have a girlfriend. I don't think I've ever seen her on TV like most driver's women.
Burney Lamar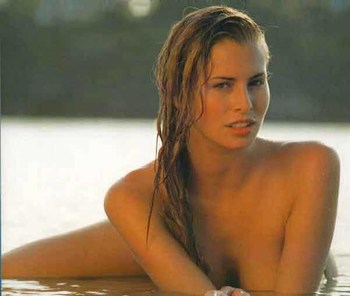 Lamar may not have a job right now, but if I had that at home I wouldn't worry about finding one either.
Jimmie Johnson
Three-time defending champ Johnson has one smoking hot lady on his arm.
A.J Allmendiger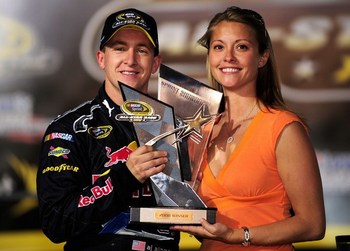 A.J has a very cute lady himself. Pictured here is his wife.
Jeff Gordon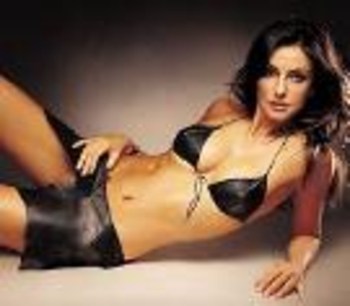 Jeff Gordon's supermodel wife. Do I need to say more?
Teresa Earnhardt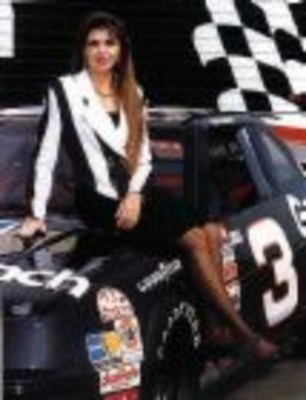 Pictured here is a younger Teresa Earnhardt on the famous No. 3 car.
Buffy Waltrip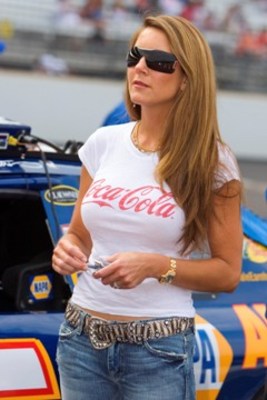 The ex-wife of Michael Waltrip pictured here looking pretty darn good.
Kurt Busch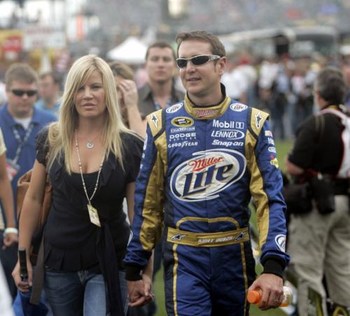 My personal favorite—just look! Do I need to explain?
Another
Danica Patrick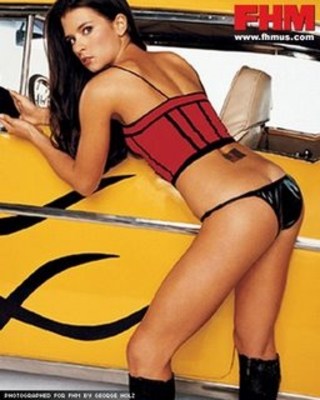 Ashley Force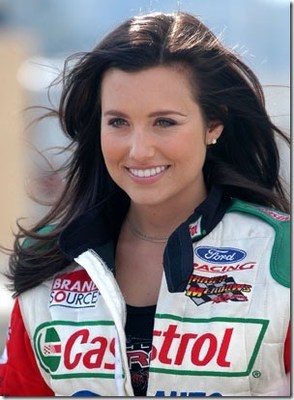 NASCAR is safer than NHRA!
Keep Reading