The 5 most underrated habs going into this season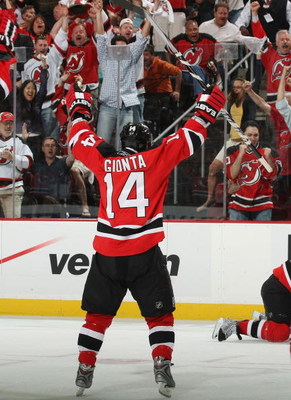 While some loyal hab fans are over excited, i have found that the vast majority of them are clearly pessimistic over the performances of a few habs. I agree that there needs to be caution that one doesn't overrate the players but i have felt recently tha tsome are very much under appreciated. As such, i have dedicated this slide show to try to convince some people that the players in question are indeed better than some would give them credit for. So...without further delay....
5. Andrei Kostitsyn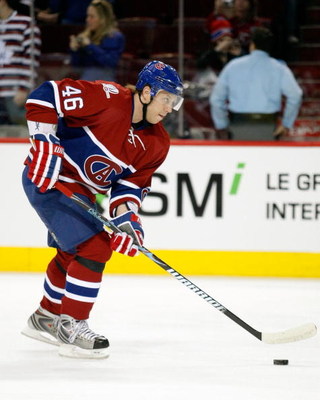 while his skill and finess is never questioned, the elder Kostitsyn has been attacked on many fronts, from hanging with mobsters to being lazy to partying with his little bro etc. needless to say, the majority of the complants are over exagerated or simply unfounded. And though he had a tough season last year, i expect him to have a big turn around in this up comeing season. I would see it as a huge dissapointment if he fails to reach the 30 goal plateau. Also with the signings of cammallari and spacek, the powerplay will be substantially better, which is where Andrei makes teams pay!
4.Tomas Plekanec
After his amazing 69(29 goals, 40 assists)points in 07-08, plekanec dropped down to 20 goals and only 19 assists. Concidering the drastic fall in production, many habs faithful were calling for blood(or something) and many want plekanec out of Montreal to get the big center the fans have been dreaming of. The fact is, he was still one of the best pk men all season long with the team and he is always wanting to win. He works hard every game and has a great scoring touch. He maybe slightly under sized, but he makes up for it with his dedication and willingness to do what others don't. He got alot of bad breaks last season. Expect him to get 60 plus points as also now that Lang is gone he is now the clear cut number two. With the ice time and the line mates, he is in for a rebound..that is if Bob doesn't still trade him.
3. Scott Gomez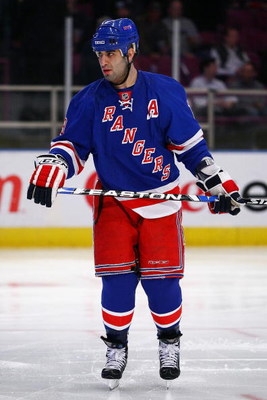 I think he seems to be every ones faviorite player to bounce back, but seriously, how couldn't he. With all the skill and one ice vision that he has, anything short of 80 points would be another bad year. With the linemates he had in New York, he wasn't able to play his game. Not to mention that the rangers were one of the lowest scoring teams in the league, and none of his linemates were top class talent (some may say Zherdev but i won't comment on that enigma). Now in the "meca" of hockey and with much better linemates no matter who he plays with, he will be the number one center, who should also have number one center numbers this year as well.
2. Carey Price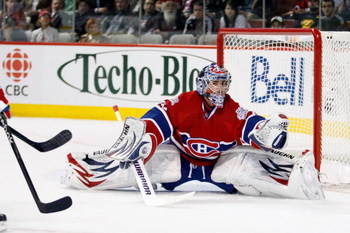 Many thought that he had a very bad year last year. I haven't bought into those thought patterns yet, but i will say that he struggled alot near the end of the season. but to say that his whole year was a wreak would be un intellegent to say the least. He actually got of to a great start and was hanging around the .920 save percentage marker untill he was injured. Then came his mistake. he rushed himself into the young stars game and he was never the same again. not only was he phisically hurt but he was destroyed mentally by the countless goals he let in. For the rest of the season he struggled terribly, eventually giving the Roy salute to head into the offseason. but this only shows that he rushed himself and that he hurt his confidence, but he should be able to put up good numders in a more structured system and should get back his confidence rather quickly. I see no reason why he can't have a great year next season.
1. Brian Gionta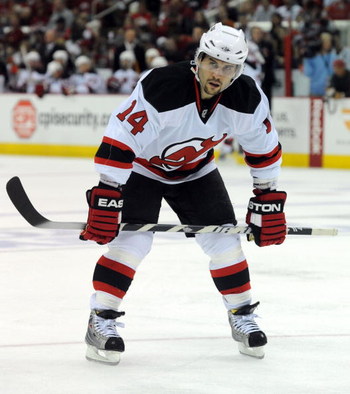 Many go back to that one 48 goal season, but those who don't believe say that that wasn't even the last year with Gomez and he hasn't even cracked 30 since then. Well, in his actual last year with Gomez in New Jersey, he had 25 goals...but in 60 games. He was on pace for over 30 goals. still a big drop from his previous 48, but much better than 20 i may add. Also, now with montreal, and the only true top six forward(i'm not counting Dags) he should also see alot of power play time on the first unit. Something he struggled to secure lately with the devils. Also playing with cammalleri and his reuniting with Gomez should make this guy a sure bet to at least crack 30, with 40 not out of the queation. With that statement some might say that he is overrated, i truely believe he can make a big difference with the habs, but i guess only time will tell....
Keep Reading

Montreal Canadiens: Like this team?