August 5, 2009
The Yankees open up a two-game series against the Toronto Blue Jays on Tuesday night. Here are the pitching probables for the series.
Tue:  LHP Andy Pettitte (8-6, 4.51)  vs  RHP Roy Halladay (11-4, 2.68)
Wed:  RHP Sergio Mitre (1-0, 7.90)  vs  LHP Marc Rzepczynski (1-2, 3.25)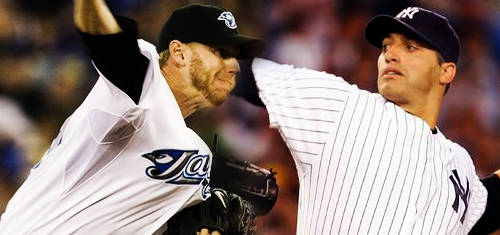 Like the new article format? Send us feedback!