Your 2009-2010 Golden State Warriors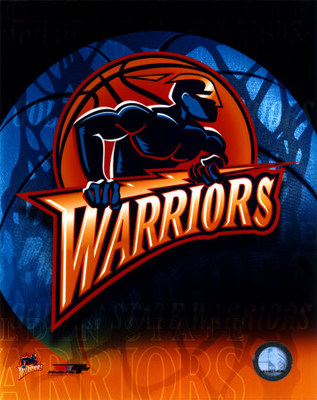 In this slideshow, I will preview the 2009-2010 Golden State Warriors. I'll go over every player on the active roster and provide a brief synopsis on them and how they can contribute to the success of the rebuilding Warriors in the tough Western Conference. The Warriors are one of the youngest teams in the NBA, so there is definitely hope in the Bay Area that in a few years the Warriors can be playoff-bound again.
Kelenna Azubuike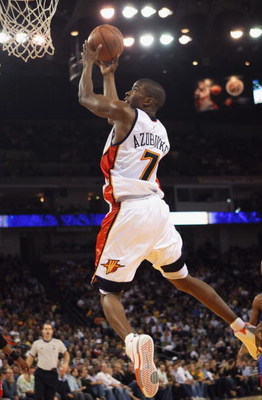 Azubuike, the D-League star turned Warriors star, is looking to start the season the same way he ended last year's. Azubuike is a solid player who can shoot the three very well, go to the hoop and play defense. Last season, he averaged 14.4 ppg.
Andris Biedrins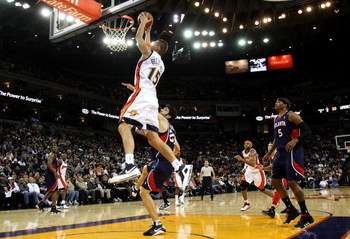 Andris is trying to establish himself as one of the premier big men in the league. Last year, he averaged a double-double with 11 points and 11 rebounds. Biedrins is a big part of the Warriors because he can flourish with these three-point-shooting Warriors. While the opposing D comes out to contest those shots, they can dump it in to Andris.
Stephen Curry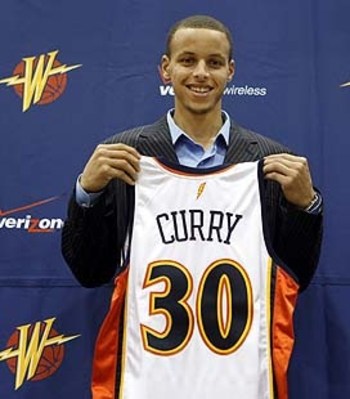 Curry was the Warriors' first round pick. In college at Davidson, he led the country in scoring, at around 30 ppg. Curry is a SG and PG, and will play both on the Warriors, but Golden State is hoping to groom him as a PG. Curry is looking to make an immediate impact on the Warriors, and is a perfect fit for their offense. Curry is a tremendous three-point shooter.
Devean George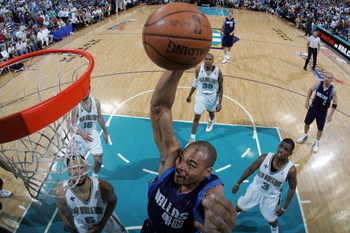 Devean George was just recently traded over to the Warriors for Marco Bellinelli. To me, this trade doesn't really make sense. Marco was a first round pick and regarded as a player with high talent and George last year only scored 3.4 points in 16.5 minutes per game. I guess we will just have to wait and see how George helps the Warriors.
Stephen Jackson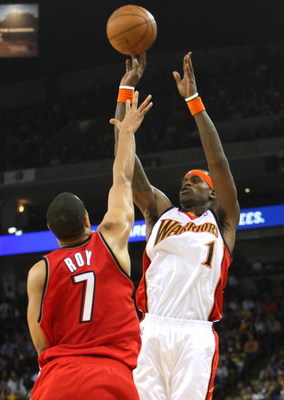 Captain Jack is the leader of the team and its heart and soul. Every game he lays it all on the floor, and doesn't shy away from taking the shot. Last year, he averaged 20 points, 5 rebounds, and 6 assists a game, and is looking to do it all again this year.
Acie Law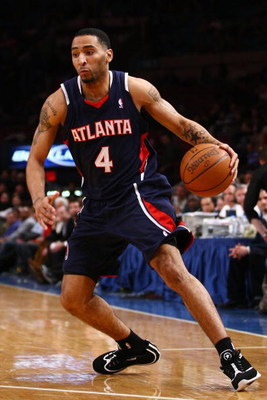 Acie Law came over in the Jamal Crawford deal, and is finally looking to make a name for himself. In the NBA so far, he hasn't had much time to prove himself but the Hawks just ran out of patience. Law has the potential to be a good player, as he was a high draft pick and a good player in college. Let's see if he can make the most out of his new start in Golden State.
Corey Maggette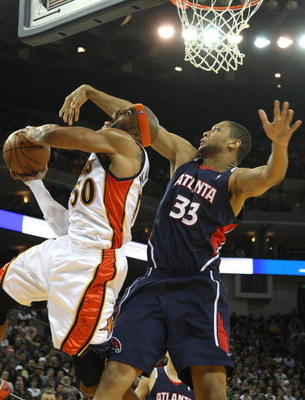 Maggette has been used at the three and the four in Don Nelson's lineups, but no matter where Nellie put him, he did a good job. Last year, Corey scored 18.6 PPG and secured 5 rebounds a game. Maggette is a big guy who has multiple tools and takes the ball to the basket while drawing contact very well.
Anthony Morrow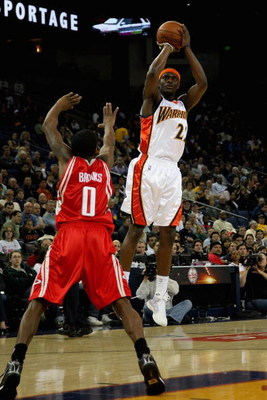 Morrow has got one of the best shots in the NBA. Last year in his rookie campaign, Morrow scored 10 PPG but was among the top 5 in three point percentage. Morrow can light it up from deep and is looking to improve on the other aspects of his game while becoming a big time scorer in the NBA.
Anthony Randolph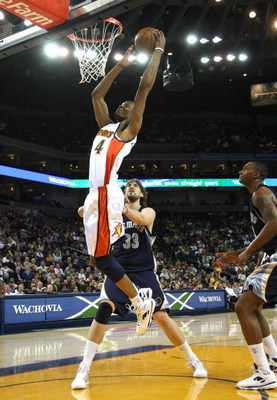 Anthony Randolph is coming off a pretty productive end of his rookie season, where he showed a lot of flashes of a future star. This offseason, Randolph has been working his tail off, working out for hours every day. Look for him to have a big statement year.
Ronny Turiaf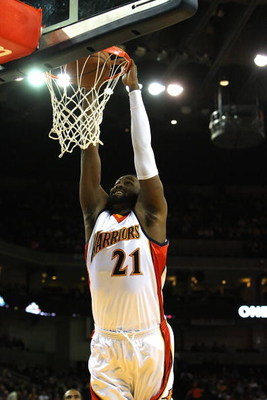 Turiaf is a big shot blocker down low and a solid defensive player. That's exactly what the Warriors don't do well, so he is a great player to have out there. Along with being good at D, Turiaf also has a good mid-range jumper and can get a dunk off a pick-and-roll.
Brandan Wright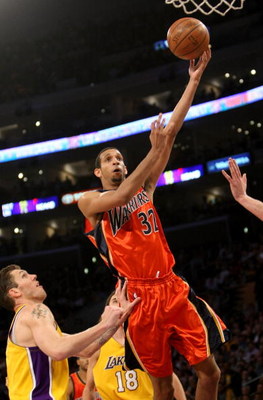 Wright was injured for a long time last year, but he's a big, lengthy kid who has a lot of potential. Wright is looking to finally have a breakout year in the NBA and make a big contribution to the Warriors.
8 Monta Ellis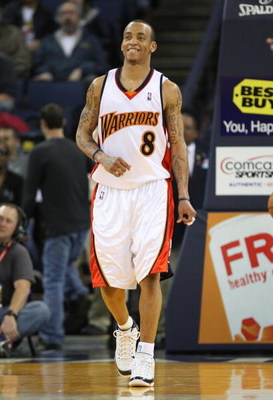 Monta Ellis is a prolific scorer and probably the best at going to the rim in the NBA. I don't believe that he ever fully recovered from his moped injury last year, and this coming year he should be at full strength. I would like to see Monta increase his rang this year as he has the killer mid range but nothing beyond that. If he could develop a 3-point shot then look out, he could be one of the best in the game.
Keep Reading

Golden State Warriors: Like this team?