Randle, Jenkins Lead SEC's Freshman Class into 2009 Season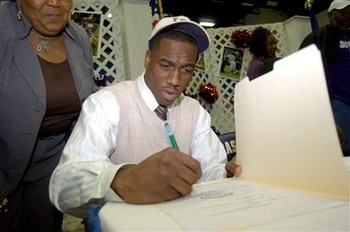 While last year's crop of SEC freshmen included soon to be (or already) household names such as Julio Jones, Will Hill, Mark Ingram, Patrick Peterson, and A.J. Green, this year's batch of diaper dandies looks to top their 2008 counterparts.
The bar has been set high. Jones and Ingram led Alabama to its most successful season in recent memory, including the first Crimson Tide Iron Bowl victory in seven years. Green became the top receiving target for last year's No. 1 overall NFL Draft pick, Matthew Stafford.
All Hill did was play in a defensive secondary and star on special teams for the National Champion Florida Gators. This year, names such as Randle, Jenkins, Brown, and Kirkpatrick look to impact games early and often.
With the season rapidly approaching, let's take a look at the top five offensive and defensive SEC recruits for 2009.
Offense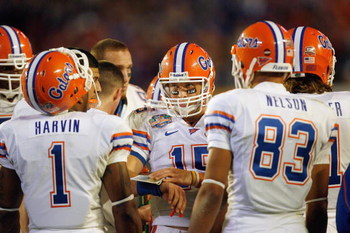 The offensive side of the ball is flashy. While not the Big XII, the SEC boasts some explosive offenses. This year, five of the top six offensive recruits in the country signed with an SEC school.
Honorable Mentions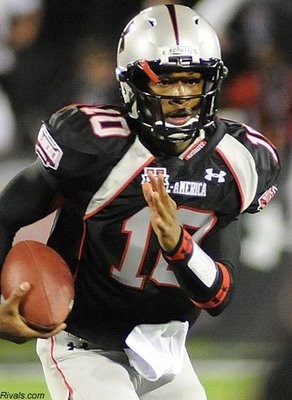 - Russell Shepard, QB, LSU
- Onterio McCalebb, RB, Auburn
- Andre Debose, WR, Florida
- Patrick Patterson, WR, Ole Miss
- Marlon Brown, WR, Georgia
Wild Card - Tyrik Rollison, QB, Auburn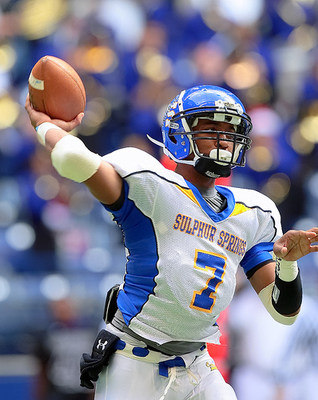 Rollison wasn't even on Auburn's board until late in the recruiting process. After Raymond Cotton switched allegiances from Auburn to Ole Miss and lead recruiter Curtis Luper left Oklahoma State for the Plains, Tyrik visited Auburn and the rest is history.
Auburn's quarterback situation is a mess, so if he can impress early, Rollison could earn significant playing time.
No. 5 - DeAngelo Benton, WR, Auburn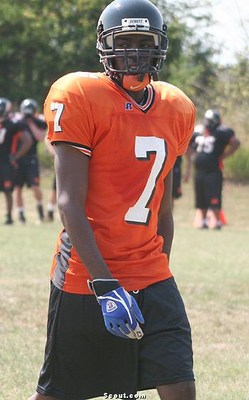 Benton was a Signing Day surprise for both Tigers in the SEC. LSU thought he was a lock to play in his home state of Louisiana while Auburn figured to have an outside shot at best.
Needless to say, this is the gem of Auburn's 2009 class. Standing 6'3" and weighing around 210 pounds, Benton claims a 4.4 second 40-yard dash.
He will be a big, fast target for whichever quarterback is throwing him the ball.
No. 4 - Trent Richardson, RB, Alabama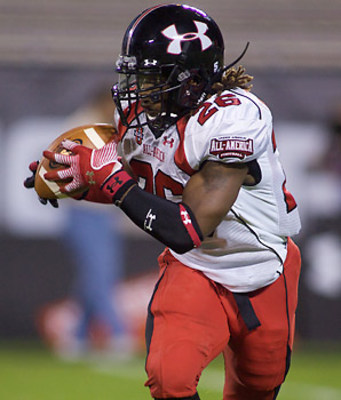 A large factor in Alabama's resurgence last year was their dominant running game, lead by Glen Coffee. Coffee is now gone. His running mate from 2008, Mark Ingram, will attempt to fill the shoes that Coffee left.
Now all Alabama needs is someone to fill Ingram's shoes. Enter Trent Richardson. At 5'10" and 210 pounds, Richardson is a bruising back that will play early and often.
No. 3 - Bryce Brown, RB, Tennessee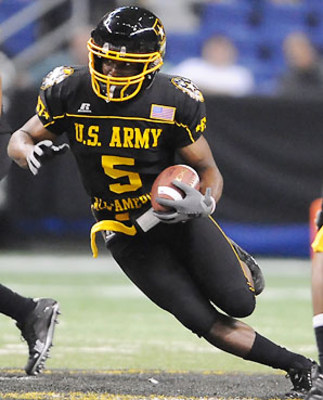 Bryce Brown won MVP at the U.S. Army All-American Bowl and was name the best high school player in the country last year by Rivals.com. Now, he will try and find success with Coach Lane Kiffin and the Tennessee Vols.
Brown showed his receiving skills in the All-American Bowl and is a home run threat every time he touches the ball.
No. 2 - D.J. Fluker, OL, Alabama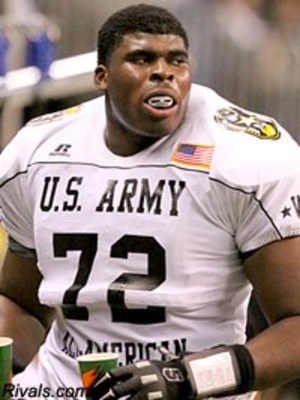 Remember Andre Smith? He was Alabama's All-American Tackle that helped erase memories of Chris Capps and the 11-sack 2005 Iron Bowl. He was drafted in the first round last year.
How can he be replaced?
How about the nation's No. 1 offensive tackle, 6'7", 350-pound D.J. Fluker?
No. 1 - Rueben Randle, WR, LSU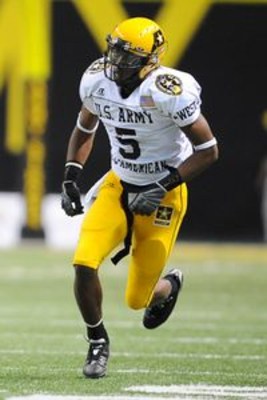 Rueben Randle played quarterback in high school, but is so good that he was ranked the consensus No. 1 wide receiver in the country last year. That is the position he will play for LSU.
At 6'3" and almost 200 pounds, Randle carries expectations of a Julio-esque impact this season.
Defense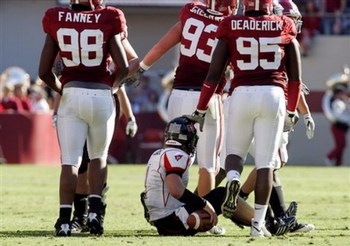 The SEC is known for smashmouth football and menacing defense. These players look to continue the tradition in 2009.
Honorable Mentions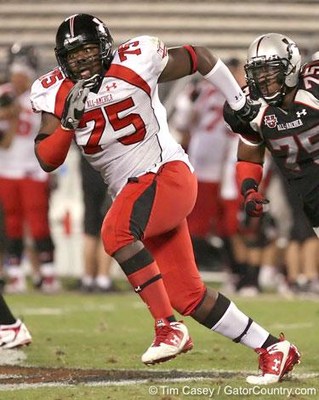 - Gary Brown, DT, Georgia
- Chris Davenport, DT, LSU
- Darius Winston, CB, Arkansas
- Nico Johnson, LB, Alabama
- Jon Bostic, LB, Florida
Wild Card - D.T. Shackelford, LB, Ole Miss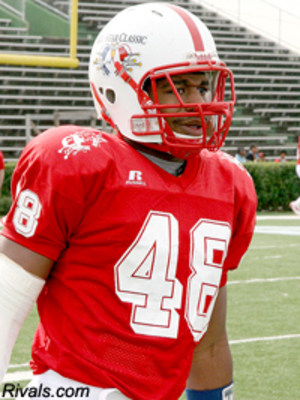 D.T. Shackelford was a nice out-of-state pickup for the Rebels' defensive class. Shackelford has good speed for his position, which may earn him playing time as a pass rusher.
If Ole Miss can live up to its preseason hype, you could hear Shackelford's name a lot in 2009.
No. 5 - Janzen Jackson, CB, Tennessee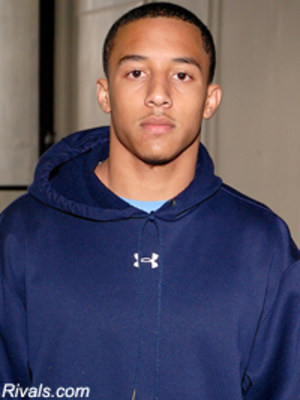 Tennessee went into Louisiana and grabbed one of the state's best. Jackson has good size (6'0" and 175 pounds) and blazing speed. He hopes to join Eric Berry in making the defensive secondary a strength for the rebuilding Vols.
No. 4 - Craig Loston, S, LSU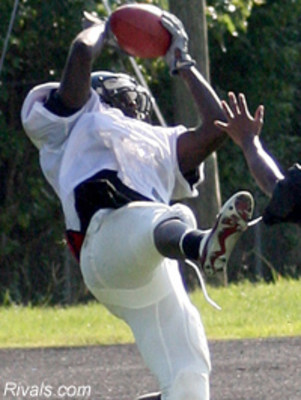 Craig Loston is a big, talented safety. He will see playing time this year, and with Chad Jones ahead of him, the sky is the limit. Look for Loston to have an impact like Will Hill had last year at Florida.
No. 3 - Branden Smith, CB, Georgia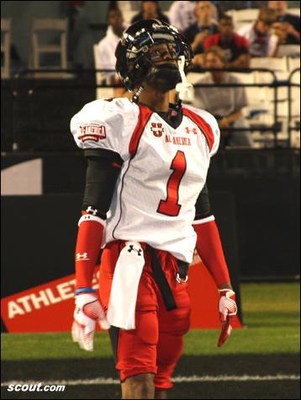 While slightly undersized at 5'11", Branden Smith could be the fastest defensive player in this class. Speed is the name of the game in the SEC. Expect Smith to be assigned to many teams' fastest players in the future.
No. 2 - Dre Kirkpatrick, CB, Alabama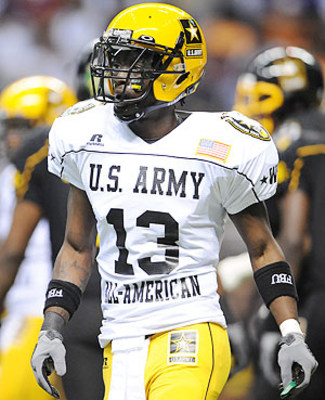 Kirkpatrick has the full package. He has size (6'2", 180 pounds), speed (4.5 second 40-yard dash), and ball skills. Dre will step into the playing rotation early this year for Nick Saban and Alabama.
No. 1 - Jelani Jenkins, LB, Florida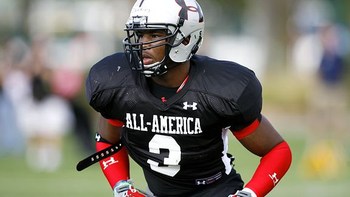 Only one word comes to mind when describing Jelani Jenkins: Beast. Jenkins is a freak athlete that played linebacker and running back in high school. He stands 6'2" and weighs in at 220 pounds, while boasting a 4.45 second 40-yard dash.
In a few years, he could be the next Brandon Spikes.
Keep Reading