AFC South FIGHT CLUB: Coaches Edition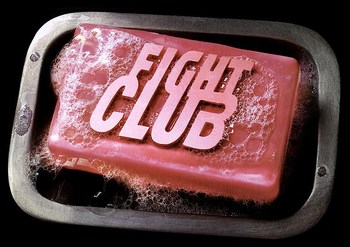 Projections, previews and predictions are all great things. When awaiting the slow approach of football season, they are almost sacred in how they sustain us and save us from the drab inundation of four hour baseball games.
But sometimes all this analysis can cause paralysis. There is a tendency for some articles to be a little formulaic and vague.
Like Michael Corleone, what I want...what's most important to me, is that we become liberated from generic analysis. Which is why I wanted to comparatively analyze the AFC South coaches, FIGHT CLUB style.
Jim Caldwell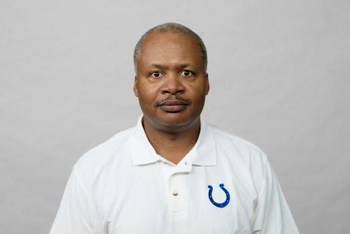 Caldwell has stepped into the Colt spotlight, but he still has a ways to go to escape Tony Dungy's shadow. One way of doing that would be in exacting a literal beat down of all the other AFC South Coaches.
At 54, he's still young enough to throw down. Did you see Gran Torino with Clint Eastwood? He's like 92 and portraying a guy that hisses in the face of a crime syndicate. With that as a template, how can Caldwell not be inspired?
As a former defensive back, we know that there is still a flicker of quickness and agility, and we can further assume that there's only been a minimal amount of middle-age spreading in the gut area given the scant physical evidence at our disposal.
But how would he respond if thrust into the middle of a free-for-all? I mean look at his picture: It screams, "Fresh Meat!"
My concern is that, as the new guy, he may exhibit a hesitancy to let the fists fly and in a division with grizzled vets like Jeff Fisher and Jack Del Rio lurking, that simply isn't a handicap a guy like Caldwell can play with.
Gary Kubiak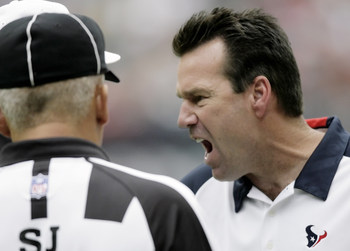 Kubiak has the All-American 6'0" 190lb build, but the question is, can he brawl with it?
Seemingly, the answer is yes. As a Texas schoolboy, he was All-State in football, basketball, baseball and track. Twice. Or put another way, eight more times than you, I, and everyone else most likely.
His nickname during this reign of terror on the amateur level?: The Koob. I honestly don't know how I feel about the name itself, but it would definitely gain some momentum if he announced it and then threw down a couple of roundhouses before throttling you with the 5-point palm exploding heart move that Pai Mei personally taught him.
Upon graduating, the Koob went to Texas A&M and played under Jackie Sherrill where, undoubtedly, he learned the art of bull castration. So not only does he have the athleticism, but he also learned about the dark art of intimidation.
Still though, my concern is that he is lacking in terms of blue-collar, steel-cage, bare-knuckle mayhem. Everyone seems to have a pedigree until they get punched in the face, right?
Jeff Fisher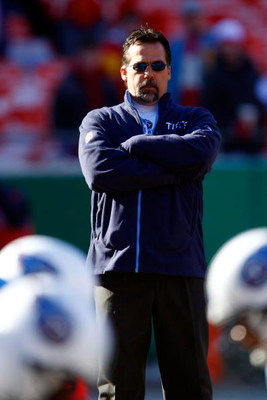 First, he has a mustache. Secondly, he grows a Canadian-looking playoff beard during the postseason. Thirdly, he seems like he kind of guy who "coincidentally" has a pair of brass knuckles when it's go time. Fourthly, he played under Mike Ditka.
All that aside though, what we don't know is how he would fare in a bout with the more athletic Kubiak or the gargantuan Jack Del Rio.
We do know that he's tangled with a coach before, though long before either donned their team's respective Motorola headsets. In 1985, Fisher suffered a career-ending broken leg after an encounter with former Steelers coach Bill Cowher.
Though I've never witnessed the video of this, I can only assume that Cowher tackled Fisher with his chin, thus fracturing his tibia completely.
Jack Del Rio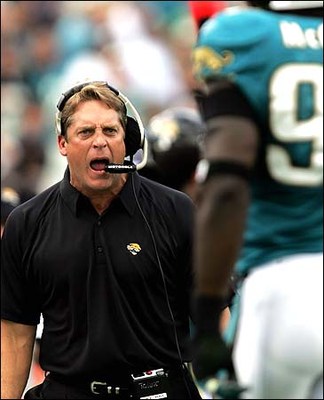 At 6'4" and 250 lbs, Del Rio is like the German from Indiana Jones: Raiders of the Lost Ark, but in a Reebok suit and more keenly aware of things like, say, approaching propeller blades.
Do you need athleticism? Del Rio played catcher for the USC baseball team with Mark McGwire and Randy Johnson as well as linebacking his way to All-American honors.
And he wasn't just roster fodder in the NFL. Del Rio played 11 years after being drafted in the third round until some guy named Zach Thomas forced him out of the league. Lame.
Do you need academia? Del Rio earned an undergrad in Poly Sci from Kansas while playing for the Chiefs. Yawn.
Do you need random awesomeness? Del Rio shared a dorm room with none other than Sean Salisbury, he of explicit cell phone picture infamy.
Short of randomly happening upon ninja dust, the other AFC South coaches would be no match for Del Rio. He would leisurely mash and bash his way through them while reading "Wealth of Nations."
Keep Reading

Tennessee Titans: Like this team?