Derrick Burgess Trade Proposal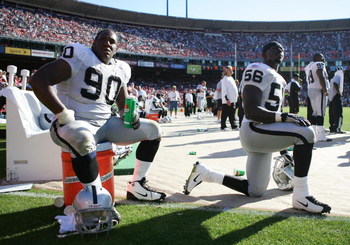 It seems Oakland has some players that fans and staff alike wouldn't mind getting rid of.
It's not one of my favorite topics, but for the right guy, we could perhaps swing a three for one type of deal.
Oakland appears to be in desperate need of defensive tackles. It just so happens, that there are a few in the league.
Who wants some locker room cancer?
Perhaps we could offer up Derrick Burgess, Terdell Sands, and Michael Huff in exchange for a dominate run stuffer. Three potentially good players in exchange for one who we know will fill the Raiders' void.
One thing you'll notice is that all of these trades are doable. Another is that none are outlandish, in my opinion.
These guys could be Raiders in a heartbeat, it's just a matter of the trigger men. Pull it before you lose your chance Al Davis.
Green Bay Packers?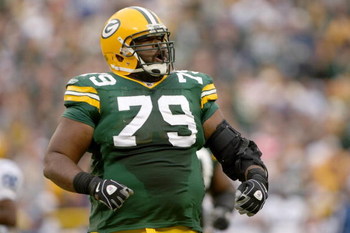 Certainly bringing in five rookie defensive tackles including B.J Raji has you wondering what you can do with nine year pro Ryan Picjett Packers alumni.
Don't worry, we will give you edge rusher Derrick Burgess, hole plugger Terdell Sands, and project safety/cornerback Michael Huff in exchange for your big man.
Pickett is 6'2 340 lbs, and is a nine year pro from Ohio State. His stats have kind of fallen off lately in Green Bay, but he'd make a great nose tackle for Dwaine Board.
Jacksonville?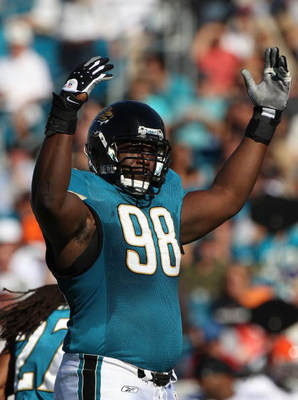 Big John Henderson only has a few years left in the gas tank. It would be enough time for us to draft a develop some new talent though.
I know Jack Del Rio likes his big guys, but if you can get 3 defenders for the price of one, you pull the trigger don't you? I'm just asking.
Henderson would look really good in silver and black lined up right along side Tommy Kelly, Greg Ellis, and Trevor Scott don't ya think nation?
Whose with me, anybody?
Jack Del Rio?
Cleveland?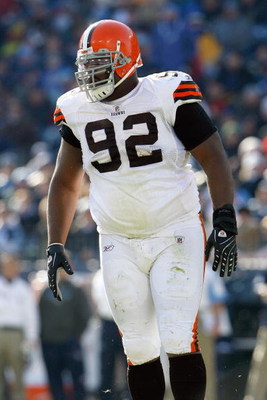 There's a disgruntled big guy in Cleveland who has the right mentality to liven things up a little in Oaktown.
He goes by the name Shaun Rogers, and it has been reported that he wants to be traded.
Let's let the Browns throw in Braylon Edwards too. I don't care if he's a bust, it doesn't matter.
Grade A trade for both teams.
New England?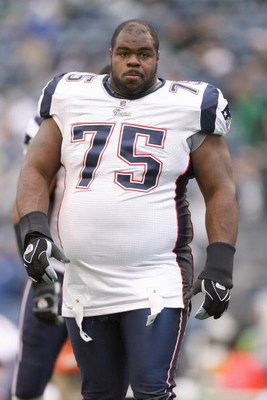 This is not absurd, the Patriots are supposedly great at developing players.
Wilfork is coming up on a contract year, and one of their second round selections, via a trade with Oakland was Ron Brace.
They have also already shown interest in Burgess, so if we throw in Huff and Sands, BONUS!!
I don't think it sounds too far fetched. Let's give em William Joseph too, what the heck.
Keep Reading

Oakland Raiders: Like this team?