MLB Highlights at the End of July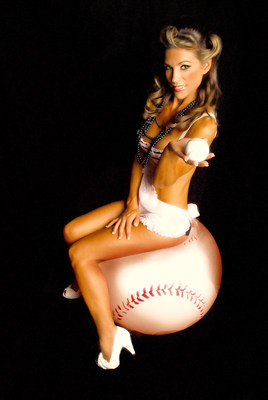 I apologize for not writing for a while. July has been such a tough and busy month for me! I didn't even have time to write about the All-Star game, which was so much fun and I have many great memories and pictures to share.
This week has been a memorable one, watching the Hall-of-Fame inductions, trade deadline deals, Cubs finally wining and more names release from the "steroids" list. Enjoy my short slide show and please let me know what you think about this week in baseball.
Cubs Finally End Up Atop the NL Central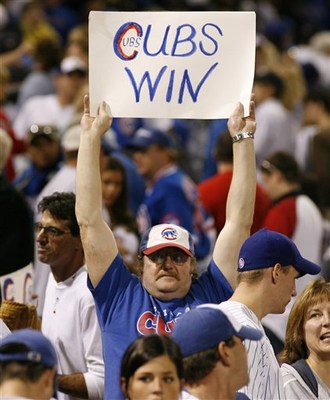 I want to congratulate the Chicago Cubs for finally ending up atop NL Central for the first time since April 21st.
It was the first time since May 2001 that the Cubs swept the Reds in a three-game home series. The Cubs are feeling good, winning 10 of their last 13 games to move a half-game ahead of St. Louis.
"We're headed in the right direction," Piniella said. "It's only a half-game, but we're on top." Piniella was pleased Harden's six-inning, one-hit performance.
Will the Cubs pull through to the playoffs this year? Probably, and even if they're a little bit behind they will end up with the Wild Card. Maybe this will be the year Cubs Fans! Anything is possible in baseball!
Hall of Fame Welcomes Rice, Henderson & Gordon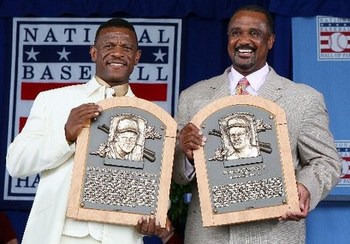 Congratulations to the former left fielders Rice and Henderson (baseball's all-time leading base stealer) both were inducted into the Baseball Hall of Fame on Sunday along with the late Joe Gordon.
"My journey as a player is complete," Henderson said. "I am now in the class of the greatest players of all time, and at this moment I am very humbled." (We heard that Henderson even took some speech classes to prepare for this big moment!)
Rickey led the AL in steals 12 times and holds the record for steals with 1,406, runs scored with 2,295, walks with 2,129, and homers leading off a game with 81. He said he owed much of that to a trick played by his former Babe Ruth coach, Hank Thompson. Henderson played for nine teams during his 25-year career.
Drafted by the Oakland Athletics in the fourth round in 1976 Henderson made his major league debut with Oakland in late June 1979. It was a day Henderson said he would never forget. In 1980, Henderson became the first AL player to steal 100 or more bases in a single season with 100 to break Ty Cobb's record of 96 steals in 1915. Two years later he set the modern major league record for stolen bases with 130, breaking former Cardinals star Lou Brock's mark of 118.
Gordon's Daughter Made Us Remember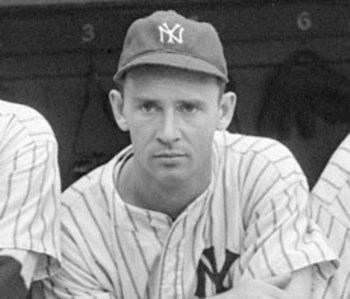 Ricky Henderson, now 50, was just the 44th player elected to the Hall in his first year of eligibility; Rice had to wait until his final year of eligibility to be selected.
"It doesn't matter that the call came 15 years later," Rice said. "What matters is that I got it." Rice batted .298 with 382 home runs and 1,451 RBIs from 1974-89. He drove in 100 or more runs eight times, batted over .300 seven times, and topped 200 hits four times. Rice is the only player in major league history with at least 35 homers and 200 hits in three consecutive seasons (1977-79).
But the most touching part of the ceremony was at the end of the acceptance speech given by late Gordon's daughter, Judy. Gordon died in 1978 at age 63 and requested that he not have a funeral.
"We consider Cooperstown and the National Baseball Hall of Fame as his final resting place, a place he'll be honored forever," Judy Gordon said, with tears in her eyes.
"Gordon won the 1942 AL MVP, beating out Triple Crown winner Ted Williams, and was an All-Star nine times in 11 seasons, leading the league in assists four times and in double plays three times. Gordon was nicknamed "Flash" because of his quick feet, he was the first AL second baseman to hit 20 home runs in a season, and he did it seven times! Gordon still holds the league mark for career homers (246) by a second baseman.
Oakland Retired Henderson's No. 24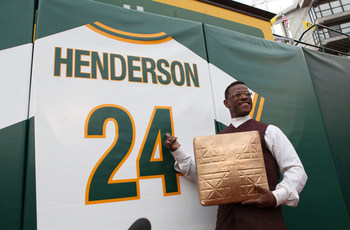 The Oakland Athletics retired Rickey Henderson's No. 24 on Saturday night, honoring him less than a week after he was inducted into baseball's Hall of Fame. It was awesome to watch history take place today at the Oakland coliseum, during a ceremony before the A's game began Ricky walked on a red carpet from center field to second base, where he picked up a special gold base and held it over his head.
Some other great A's were there, Jesse Barfield, Mike Davis, Mike Norris, Ken Phelps, Tony Phillips, Dave Stewart and Bob Welch.
"You never had the opportunity to play with some of the great ballplayers, but being that close around them, and being in the same category, was a great feeling, to feel that vibe of all the best players who played the game," Henderson said.
Ricky became the fifth Oakland player to have his number retired by the team, joining Dennis Eckersley (43), Rollie Fingers (34), Catfish Hunter (27) and Reggie Jackson (9).
Is Halladay too expensive?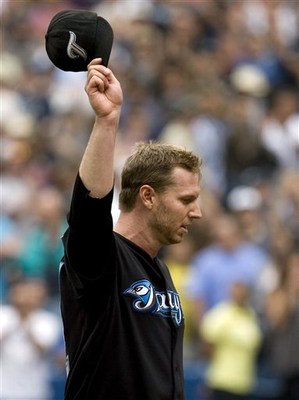 Roy Halladay remained untraded with the deadline creeping up. I thought that he was going to end up on the Phillies or St. Louis; making it very clear that he wanted to remain on the East coast. But it looked like the Phillies outbid several teams for reigning American League Cy Young award winner Cliff Lee of the Cleveland Indians. It's a trade that will seriously bolstered their chances of repeating as World Series champions!
Lee has spent his whole eight year career as an Indian, he is only 7-9 this season, but his ERA is 3.14.
Will they be the champions this year? Their chances just went up a notch!
Big Papi Failed a drug test in 2003
"I've just been told that the report is true," Ortiz said in a statement after contacting the players' union. "Based on the way I lived my life, I'm surprised to learn I tested positive."
Excuse me? Does this make any sense?
Papi loved Manny...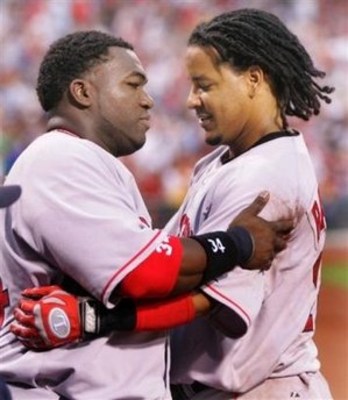 Ortiz became the latest, acknowledging Thursday that the players' union confirmed he tested positive in 2003. Alex Rodriguez, Barry Bonds, Roger Clemens and Sammy Sosa are among the many All-Stars tainted by the cloud of steroids and drugs, which has called into question some of the sport's greatest achievements over the last two decades.
Were Boston Red Sox full of steroid users?
Their team went 86 years between winning World Series titles and then winning two titles in a span of four years. Ortiz and Ramirez, the game's most fearsome slugging team spent almost six seasons together, both accused of steroid use. Although Big Papi was in no way a legendary player, never hitting more than 20 homers with Minnesota early in his career, he came to Boston as a platoon player in 2003 and had four homers by July 1, then hit 27 the rest of the year. It is very funny to see this because I remember how Papi criticized Manny for using steroids, claiming that he would never do such a thing! This is the steroids era after all.
Keep Reading