Pac 10 College Football Predictions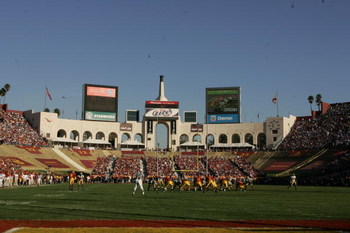 USC is looking for another repeat, while Cal and Oregon are looking to bring back the good tradition of winning. I'm giving a preview of what this year will look like in the Pac 10 Division.
Last year's standings looked like this:
Conf/Overall
USC 8-1 12-1
Oregon 7-2 10-3
Oregon State 7-2 9-4
California 6-3 9-4
Arizona 5-4 8-5
Stanford 4-5 5-7
Arizona State 4-5 5-7
UCLA 3-6 4-8
Washington State 1-8 2-11
Washington 0-9 0-12
1. Oregon Ducks
With the new phenom at quarterback Jeremiah Masoli and the Ducks are looking to fly over the Pac 10 Conference this year. As long as their defense holds up the Ducks will be the leader of the flock this year.
2. USC Trojans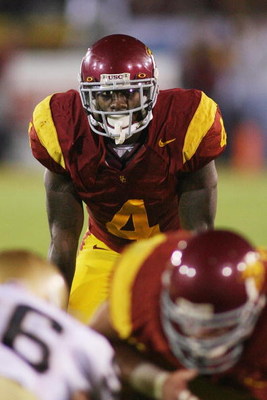 Joe McKnight and the pass happy USC offense are looking to repeat last year's run. But, with a new quarterback I don't know how likely that will be. With Pete Carroll as the head coach you never know what this team is going to bring.
3. California Golden Bears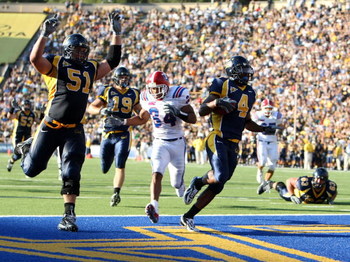 With the world class sprinter the Bears alongside Jahvid Best are looking for redemption from last year after a few close losses. This year, Brock Mansion will be under the center. He hasn't had much experience the last couple of years he has been at Cal, but knows the sytem well. It will be interesting to see how Best and Mansion go together.
4. Oregon State Beavers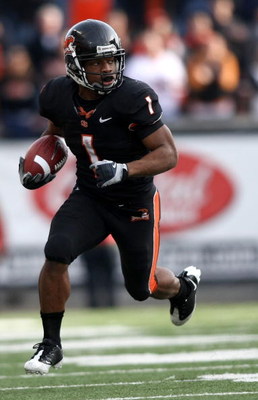 The Pac 10 this year is full of fast running backs, and Jacquizz Rodgers is looking to repeat his excellence from last year. He was only 100 yards behind Jahvid Best in the leading Pac 10 rushers and isn't looking to slow down. He has gained twelve pounds in the offseason, and is looking to nibble the Beavers way to the top.
5. Arizona State Sun Devils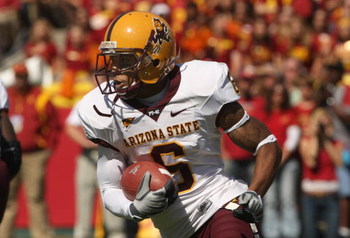 Look for Kyle Williams the leader of the Devils recieving crew to carry the load. After losing their starting quarterback and running back to the draft, senior Kyle Williams will have to be as quick and agile as last year.
6. Arizona Wildcats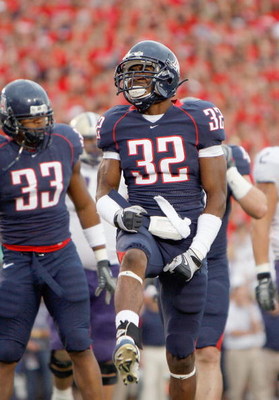 Nick Foles a junior quaterback has to throw his way to the top of the charts in the Pac 10 to even have his Wildcats compete in this tough division. The Wildcats were a sleeper team last year, and are only looking to improve.
7. Stanford Cardinal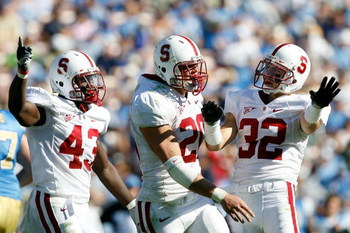 Toby Gerhart is looking to power his way into the touchdown this year. Toby, and the powerful Stanford line are excited to pound their way to the top this year.
8. UCLA Bruins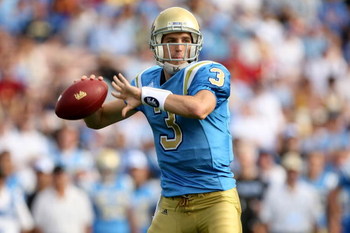 Kevin Craft, and the Bruins are looking to throw their way to the top. Craft will now be a senior quarterback and has enough expierence to have a good year. Without a good year from him the Bruins will be near the bottom again.
9. Washington Huskies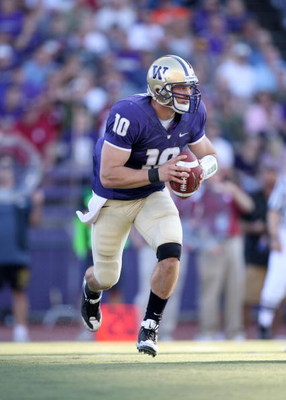 The speedy Jake Locker is hoping for a win this year, and he's the only hope for the Huskies. Last year they had some offensive line problems, this year they are hoping for a great year from the big men. I see them winning a couple of games.
10. Washington State Cougars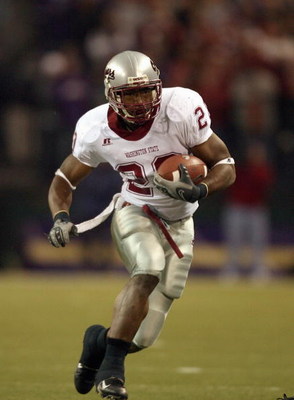 Marcus Richmond is now a junior. He was one of the top recruits a few years ago, and he is looking to shine this year. Look for him to be top 5 in the Pac 10 in rushing this year.
Keep Reading