A Hypothetical To-Do List For Bud Selig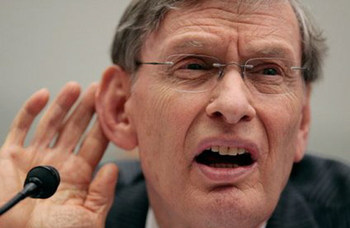 The 2009-10 NFL season is fast approaching. By late August, many sports fans will abandon their boys of summer in favor of the gridiron greats. Small market teams such as the Twins, A's, Royals, etc. will see their fan base dwindle as they file into football stadiums. Alas, Fantasy Football obsession will once again befuddle wives and infuriate bosses.
A millennium ago, this was not the case. Baseball was "America's Pastime". Unfortunately for MLB, it no longer is. Football has taken that mantle with a swift beating over baseball's head; perhaps with a bat.
The blame can be spread equally in many directions. This is after all the era of Moneyball>, steroids and Jose Canseco; all poisonous, damaging factors.
Ultimately though, the responsibility of lifting the state of baseball above the NFL and every other American sport in an Atlas-like effort falls on Commissioner Bud Selig. Before he retires in 2012, Bud needs to get to the gym; there's a lot of work to do.
1. Make a Decision about the Designated Hitter for Both Leagues Once and For All
Face it, the AL has an advantage. Pitchers are notoriously weak hitters and are usually an easy out (with rare exceptions like Florida Marlins All Star Josh Johnson who hit a three run homer earlier this week. It ended up being the winning margin.) Certain pitchers don't want to sign with NL teams because they'd have to hit and certain AL players can't sign with NL teams because outside of the batter's box they're virtually useless.
I honestly don't care either way as long, as long the DH rule is enforced/eliminated for both leagues. I personally would lose the DH and make pitchers hit. I think it makes for more interesting baseball when a manager has to strategize in the later innings, deciding which pinch hitter to use against which reliever.
Grumble all you want about inter league play. The reason it's such a headache for managers and players alike is because the leagues are so uneven. Think of it this way: What if the NBA decided that the West could add a five point line but the East couldn't?
In any case, Selig should level the playing field so we can either get the fat kids who can hit hard but not run, off the field or reward the fat kids who can't run with all the cake they want for hitting the ball hard and jogging around the bases.
2. Institute a Salary Cap for Every Team — Except the Yankees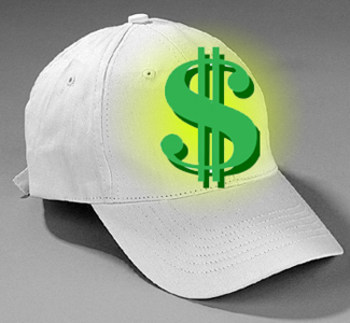 The one word tossed around when determining why the NFL has been so exponentially successful in the last two decades is parity. The whole notion of parity is a very appealing one to sports fans who know all about the hierarchy in place dividing the "haves" and "have nots".
A huge part of existence of parity in the NFL is its salary cap which forces every front office to operate in a similar fashion when it comes to the money it can spend. I believe if Bud Selig copied and pasted the NFL's cap system (except they should include a rookie salary cap like the NBA. Football really needs to fix that whole deal), the benefits MLB would reap could be tremendous. Look, I can't explain the specifics of how it would work; I got a D in Algebra...three times, but that's what lawyers and business degree graduates are for. All I know is that it's possible. The only reason it hasn't happened is because certain people in power (i.e. the "haves") don't want it to.
I've decided to omit the Yankees from the salary cap program because I'm hoping they'll keep spending money on bloated contracts and eventually bankrupt themselves into oblivion. Fingers crossed.
3. Release the Super Duper Secret 2003 List of Players Who Tested Positive for PED's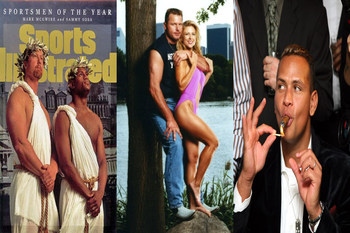 Sure, sure. MLB claims they don't have the list and never had the list. Fine. But let's look at who does have the list: MLB's players union and the United States federal government.
Although he could try bribing the right people in the U.S. government with tickets to the All Star Weekend Celebrity Softball game, I don't think Bud's going to get far going this route. I assume his best bet is with the union. It would be in the union's best interest to cooperate. Selig is hardcore; hell, he still won't let Pete Rose into the hall after 20 years.
However he obtains it, Bud needs to find a way to release the damn thing. Let's rip this band-aid off quickly. It hurts way too much pulling it slowly. It's yanking all the little hairs off and the skin is starting to get red.
There is an unconfirmed, totally unofficial and probably fake list floating around on the internet: http://metsreport.com/mlb-2003-positive-steroid-test-list/
I only post it because it's fun to fantasize about what the list might look like. Hopefully, one day soon, we can stop this slow dripping, Chinese water torture and just reveal how many lying, douche bag cheaters we've been celebrating all these years.
By the way, here's an interesting tidbit from the New York Times. It documents how full of crap everyone is. Even Boston hero, "Big Papi".
"In 2007, Ortiz said that he used to buy a protein shake in the Dominican Republic when he was younger and did not know if it contained a performance-enhancing drug. In February, he said: "I would suggest everybody get tested, not random, everybody."
And if a player tests positive for steroids?
"Ban them for the whole year," he said.
4. Make the All Star Game Interesting Again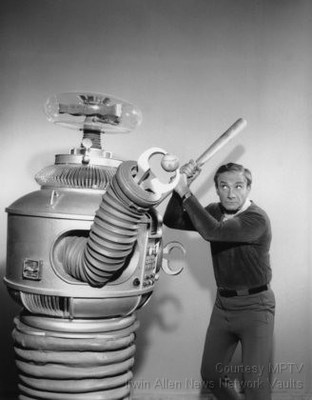 I actually think it was a good idea to make the All Star Game count for home field advantage during the World Series. It seems that I'm in the minority, if one goes by the disgust the sports media has been reporting on it over the past few years. Stick with it Bud, people will come around.
Of course, if that isn't good enough for you, then allow me to put on my tin foil wrapped thinking cap.
A) Create a three door grand prize scenario for the winning league. At the end of the game, the team that wins gets to choose door number one, two or three. The most enticing door will be three. It will contain a mystery box of indeterminate size. It will be either something as grand as a personalized yacht or a 24k gold toilet or something awful like season tickets to the Washington Nationals.
B) Our very best baseball players vs. a team of Japanese baseball playing robots.
Malarkey you say? Consider this article then:
http://www.google.com/hostednews/ap/article/ALeqM5ixiDd0sr8D98aWaDfcHR5_vN3IyQD99KQ1180
Their pitchers would nail the strike zone 90% of the time and their hitters nearly never swing at pitches outside the strike zone! It's the first step in the upcoming man vs. machine war. We need to gain the early advantage.
5. Trade the Pittsburgh Pirates
Jason Bay, Nate McLouth, Nyjer Morgan, Freddy Sanchez, Adam LaRoche, Jack Wilson. No, this isn't an All Star Team line-up, it's a small sampling of players who have participated in the Pirates yearly "Thank You For Playing Your Ass Off For Us, Here's Your New Team" parade. The Pirates obviously hate winning. Maybe they're allergic to it or something, I don't know. But it's quite obvious that Pittsburgh is now officially an unofficial AAA team.
That being said, I have the perfect replacement for the Pirates. The Washington Wild Things of the independent Frontier League are conveniently located in the Pittsburgh Metro Area. Unlike the Pirates, their fan base has steadily climbed the last few years mainly due to their strange knack for winning, another aspect they don't have in common with their MLB brethren. In seven years of existence they've won the division five times and made the playoffs six times. Come on Bud, make the trade! Let go Wild Things (my God, think of the marketing potential this team has).
As for that other Washington team, they won't be a problem. They'll be replaced by the Southern Maryland Blue Crabs who in one sole season of existence had a winning record of 74-66. That's one more winning season than the Nationals.
Keep Reading

Pittsburgh Pirates: Like this team?