2009 Sooner Football Preview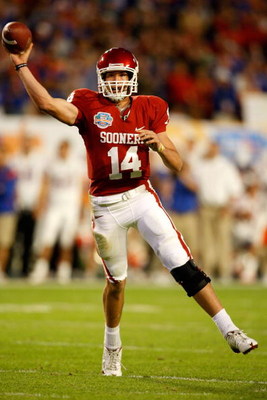 2008 Heisman Trophy winner Sam Bradford and his squad, prepare for the 2009 football season. Will OU-Texas be the "Game of the Century - Part 2"? Can the Sooners win yet another Big 12 Championship? Bleacher Report's Kenny Bowyer takes a look at each game in the season, and gives his thoughts on each game
September 5 - BYU vs. OU (at Arlington, Texas)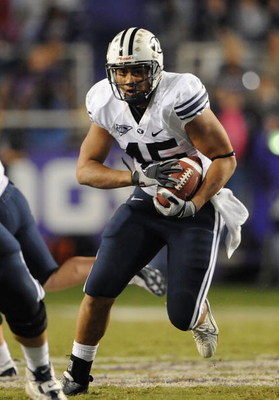 Jerry's World, Jerry's World. Party time! Excellent! The first football game to be played in the new Dallas Cowboys' football stadium will be between the Sooners and Cougars. This was originally going to be a home game for the Sooners, but money talks, and OU opted to host this contest in the Taj Mahal of football stadiums. Winner: OU
September 12 - Idaho State at OU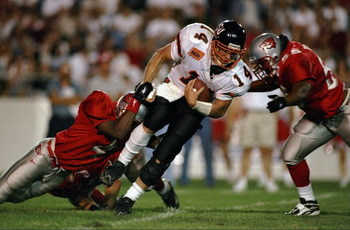 Who? What? The Idaho State Bengals will roll into Norman for the second game of the season, having been picked to finish dead last in the Big Sky Conference. The Bengals return 16 starters and 30 lettermen from last season's squad who went 1-11 (still trying to figure out of that is a good thing or not). This will be a good day for OU to get their starters (and second string) out of the game by halftime. Winner: Duh…OU
September 19 - Tulsa at OU
This game could be an ambush, for the Sooners. TU played the Sooners tough the last time they visited Norman (2005), and in 1996, TU beat the Sooners in Norman, 31-24…although that was in the John Blake era, so does that really count? TU is a good mid-major team, but will be without an experienced signal caller. This should be a nice win for the Sooners, and a good tune-up game for their next matchup in two weeks, when OU travels to Miami to take on the Hurricanes. Winner: OU, but closer than what people might think.
October 3 - OU at Miami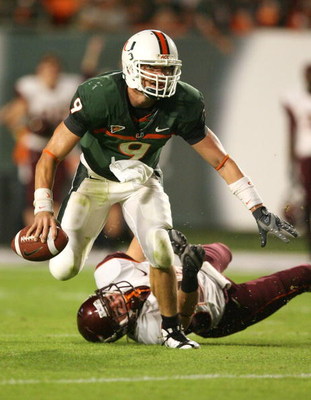 In just his third season at the helm, Miami head coach Randy Shannon has the team heading into the right direction. The OU-Miami game will be the fourth game in a row for Miami, against a Top 25 team. This will be a good road test for the Sooners. Although OU should win, the game does have all the ingredients for a potential upset. Winner: OU
October 10 – Baylor at OU
The Bears are in the midst of not becoming the cellar dweller of the Big 12 anymore. This team is far better than it has been. This will also be the first Big 12 opener for both schools. However, with the annual Red River Rivalry just a week ahead, the Sooners can't afford to be looking ahead, or they could be looking at what might have been. Winner: OU
October 17 – Texas vs. OU (at Dallas, Texas)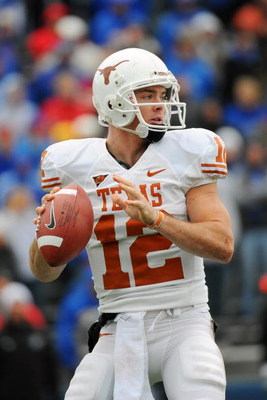 It won't get any bigger than this. In what has always been one of the biggest games in college football, 2009's edition of the Red River Rivalry, might be the biggest yet! Both teams should be coming into the contest, ranked in the Top 5. Texas got the best of the Sooners a year ago, but it was the Sooners who got the last laugh, with a trip to the BCS Championship game. Texas (and their fans) has not forgotten. ESPN is already building this up, with footage of OU's Sam Bradford and Texas' Colt McCoy, battling against each other in games like Wiffle Ball, a golf chipping contest, basketball, ping-pong, and more. This will be a GREAT game. A win here, sets the tone for the rest of the season. Winner: OU...but in a close one. Like, overtime close.
October 24 – OU at Kansas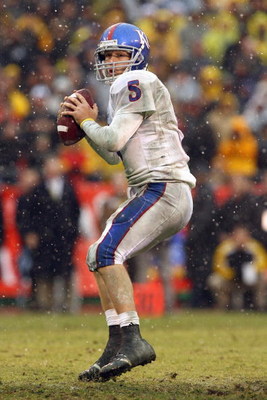 Big 12 North contender Kansas, head coached by former Sooner assistant Mark Mangino, will welcome his former team into Lawrence. Mangino has turned the Jayhawks into more than just a basketball school. Todd Reesing returns for his senior season, with tons of experience. This might be a trap for the Sooners, who just one week earlier, will have probably played an emotional game down in Dallas. Winner: OU
October 31 - Kansas State at OU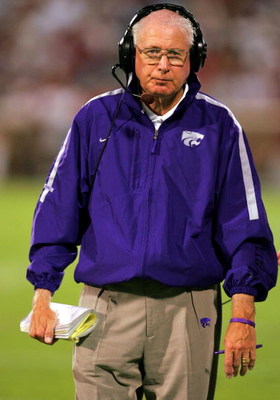 Former teacher (Bill Snyder) will meet fellow grasshopper (Bob Stoops) as Kansas State limps into Norman for Homecoming. The Wildcats flourished under Snyder's first regime, but lately, have turned into the Mildcats. KSU won the Big 12 Championship in 2003 (over OU), but has since had four straight losing seasons. Snyder's return, sparks interest in the Wildcat football program again, but this will probably be another "rebuilding" year for KSU. Winner: OU
November 7 – OU at Nebraska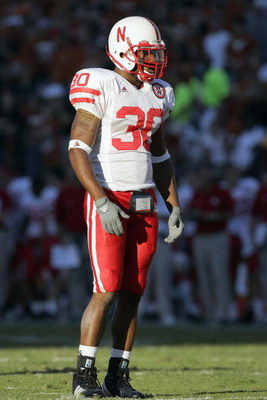 A preview of the Big 12 Championship game? It could be, if things work out right for both teams. Nebraska and OU has always been a classy rivalry. Unlike OU-Texas, OU-Nebraska respect one another. The series took a bit of a dip, when Bill Callahan called the Sooner fans "(exploitive) Hillbillies". However, just like OU, the dark days of Nebraska football is over, and the Huskers seemed to be rolling under second year head coach, Bo Pelini. Although the OU-Nebraska series isn't where it used to be, it is heading in the right direction. Winner: OU
November 14 - Texas A&M at OU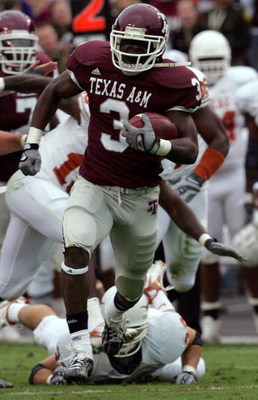 It's been 11 years since the Aggies have won a conference title, and after this season, it will be twelve. Second year head coach Mike Sherman will bring his boys to Norman, where A&M has not had the best of success. Stoops is 9-1 against the Aggies, including a 77-0 pasting, and last years' 66-28 win. The lone loss was in 2002. A&M is rebuilding…again. I bet this kind of makes the school wish they hadn't fired R.C. Slocum, huh? Winner: OU
November 21 - OU at Texas Tech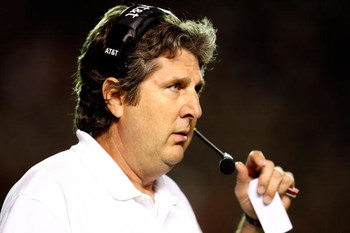 Gone are studs Graham Harrell and Michael Crabtree, but the Red Raiders always seem to find a plug and play person, for this high flying, circus act of an offense that more resembles football on the Sony Playstation. For the last two years, both schools have played spoiler to each others' national title hopes. Head coach Mike Leach would like for nothing better than to get some revenge, after last year's 65-21 thumping to OU in Norman. Now, the Sooners must travel to Lubbock, where anything can happen. Winner: OU
November 28 - Oklahoma State at OU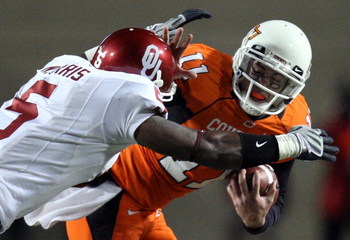 There's only one word suitable to describe the OU-OSU series…BEDLAM! Records, ranking and all that, fly out the window when these two schools meet. Instead, this game is played for pride, recruiting, and maybe this year, for the Big 12 South title. Both teams are preseason Top 10, and the excitement in higher than ever in Stillwater. Dez Bryant, Kendall Hunter and Zac Robinson all return for the Pokes. However, instead of playing at home like last year's high scoring contest, OSU must travel the 70 miles south on Interstate 35, to Norman. State pride is on the line. Winner: OU
Keep Reading