An Early Impact For Jags Rookies: Who Tops the List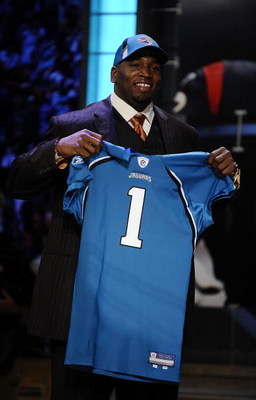 After the Jaguars disappointing 08 campaign the Jaguars did what most teams would do; clean house. After the release of four recievers, a legendary running back, a former captain, and parts of the offensive line, it was obvious that the Jags would have to find rookies that would need to have an immediate impact early in order to win. But who will have the greatest impact? This slideshow predicts which drafted rookies will have the greatest impact on the team.
9. Tiquan Underwood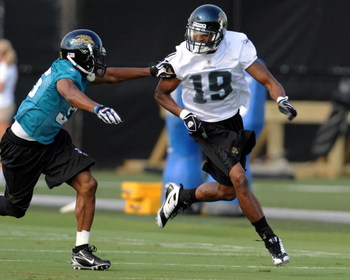 Although Underwood, playing at the position that most "experts" think that is the Jaguars biggest question mark, has a chance to be the slot reciever for this team, it is unlikely that Underwood will win this battle. Underwood is more of a player for the future, and because of that it may be Underwood who finds himself on the practice squad if the Jags keep 5 WR (considering Troy Williamson cannot be put on the practice sqaud). If Underwood finds himself on the practice squad, which isn't at all bad for a seventh round pick, then he wont have a solid impact on the Jags this fall causing him to have the least amount of impact of the rookies.
8. Jarrett Dillard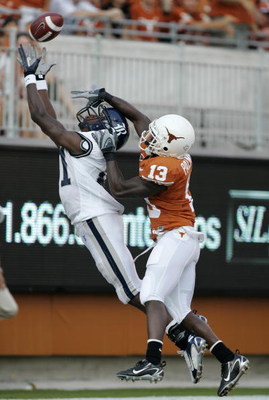 Dillard, the 5th round pick of the Jags, is another player with much potential for the Jags. However, in the "battle for slot reciever" Dillard, who is know more for his route running and vertical jump, does not seem to have the speed that a slot reciver needs in order to be affective. However, if Mike Walker or Torry Holt sustain an injury I would think that Dillard would be the candidate to replace them. In this case Dillard could have a large impact on the team, but lets hope he doesnt get that chance this season.
7. Eben Britton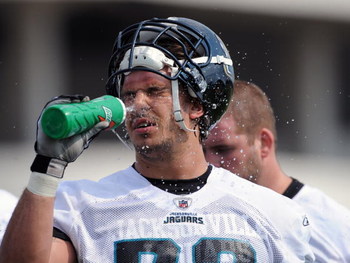 Although Eben Britton was furious to be picked not in the first round, I dont see the second round pick starting year one. According to some OTA reports, Tony Pashos, the veteran tackle who Britton would replace, was outplaying Britton and remaining as the first string tackle. If Pashos keeps this role throughout training camp, which we can only assume, Britton will have to settle for the backup position. If Pashos starts, it seems that Britton, although possesing much potential, may have to wait another year or two to grab the starting job.
6. Zach Miller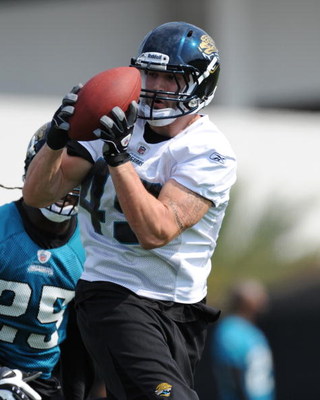 When I first made this list, I had Miller listed at number 5 above Terrance Knighton. But the only problem Miller has is that he plays at a position that is not a real weak point of the Jags. Marcedes Lewis has reportedly had an excellent camp, and although the Jags are very high on Miller, the most Miller could become is probably the thrid down type tight end. Miller is not even a sure shoe in for the second tight end, considering Greg Estandia and Richard Angulo have been decent for this team in the past. Once again, I feel like Miller has an excellent future for the Jags, but may not have a huge impact on the team this year.
5. Terrance Knighton
Knighton to me has the greatest oppurtunity to start as a Jaguar. So then why is he not number one? Knighton, who although is playing at the position where I believe the Jags have the biggest question mark, just seems to be lacking some spark and hype that the other rookies have gotten. Listening/Reading accounts of the OTA's I have heard great things about all the other draft picks, and while I havent heard any negative thoughts about Knighton, nothing has been very postitive. So even though Knighton has the greatest oppurtunity, will he take advantage of that oppurtunity? That question is why he sits at number five.
4. Rashad Jennings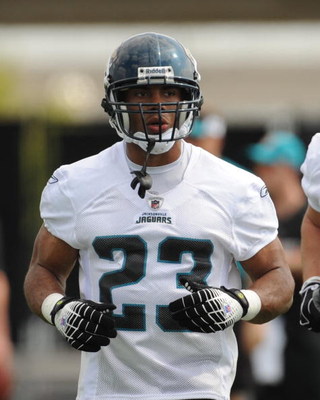 Rashad Jennings may be the biggest steal of this Jaguars draft, and may become the biggest steal of Jags history. I remember watching sportscenter have him listed as the best player avialable for round after round, so I was happy to see the Jaguars grab him in round seven. And from what I've heard Jennings has been no disappointment in OTAs, in fact hes been quite the opposite. His character is amazing, and he may become the guy that recreates the Fred Taylor MJD punch that has been so strong for so long. Jennings also could become a second down back instead of the normal third round back. Why? We all know MJD is a beast in the passing game, so Jennings could be HUGE in the fact he could give MJD a second down break and the ability to impact on third down which would be huge for this team. Becuase Jennings has such great potential, and is the favorite to snatch the number two running back position, which in the Jaguars offence is a impact position he ranks this high.
3. Eugene Monroe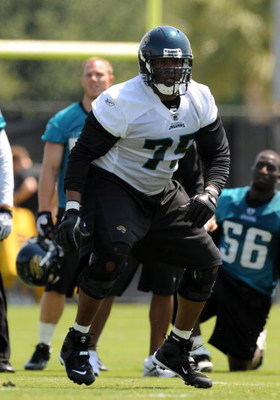 While Monroe possesses the talent that is greater then any of the other rookies, and while Monroe could possibly become even a Pro-Bowl left tackle, he has two problems that keep him off number one. First Monroe is not irreplacable. If Monroe does not perform or for some reason doesnt step up he is EASILY replaced by Tra Thomas, a Pro Bowler in his own respect. Also Monroe does not appear to have a great chance of signing before camp, so if this takes too long, Thomas will have the position sealed up and as a back up, what impact does Monroe have. However, the talent Monroe posseses and the good chance he will in fact start put him at number three.
2. Derek Cox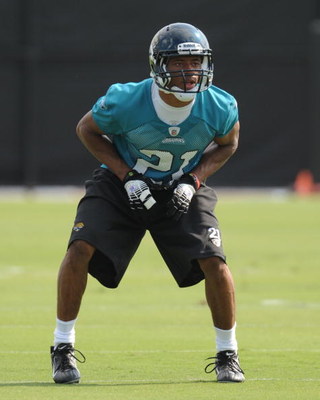 Derek Cox can make the secondary great. Cox was the Mini Camp star, and performed very well in OTAs. He could be the next Rashean Mathis. But what impact does Cox have besides possibly starting at the second corner?
If you look at the Jags schedule you'll see the impact he has is immediate.
Week One: vs Colts
Week Two: vs Cardinals
Both of these two teams possess many talented wide recievers that Cox will have to cover immediately. The key word becomes MANY. While Cox may not become a shut down corner immediately, he will at least cover Steve Breaston or Dallas Clark, or allow Brian Williams to cover them. In this case Cox becomes a valuable part of the Jags secondary by becoming at the least an acceptional nickel corner. And if he is sucessful at at least slowing down these thrid options, the Jaguars could jump out of the gate at 2-0 and have a head of steam, and get fans pumped for the season minimizing blackouts which are one of the Jags biggest problems.
1. Mike Thomas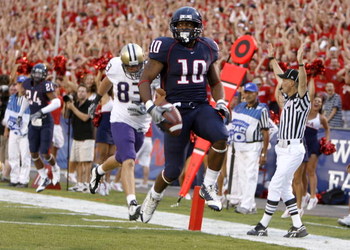 Mike Thomas may not have the greatest potential of the list, he may not ever be a number one or even a number two in the nfl, but Mike Thomas brings the chance to become a legitimate number three wide reciever this year. Hes the Pac-10's all time reception leader at wide reciever, meaning he had more recpetions then DeSean Jackson, who blossumed into an impact maker for the Eagles last season. If Mike Thomas can become that type of player for the Jags then he could be the biggest impact of all the rookies, at a postion that the Jags have searched for for all of their history and never found. Thomas also brings a nice big play capability, a screen capability, and a nice guy to find in the underneath routs. If you look at Thomas he shares a similar body type to MJD, and if he has the same ability that MJD did in the short passing game he could become a real asset to the team. When I see Thomas, I just get this feeling that he could be a real help for this Jaguars team this year, and thus I deem him the rookie that I feel could have the greatest impact on the Jags this season.
Keep Reading

Jacksonville Jaguars: Like this team?