Top 10 MLB Prospects for 2010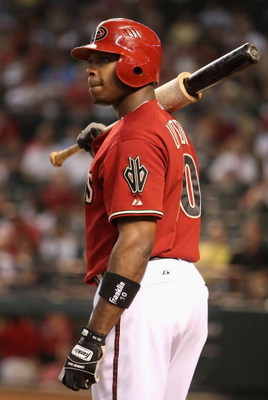 With the postseason of this fine MLB season nearing, September is coming. That is the month in which active rosters expand to 40 for a month. This got me to thinking of who are the top MLB prospects as of now in the minors.
I will exclude any player with ML experience with for one exception. Here is my list of the 10 top prospects for the 2010 season.
10. Desmond Jennings, OF, Tampa Bay Rays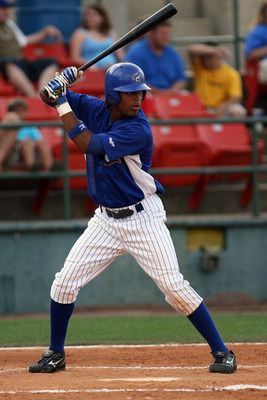 He is the successor to Carl Crawford. He has 15 HR, 40 SB potential. He has almost no flaws and has maybe the most potential of all these 10 guys on this list. He is turning 23 in October and should be ready to contribute this September.
Comparison: Carl Crawford (TB)
9. Neftali Feliz, SP, Texas Rangers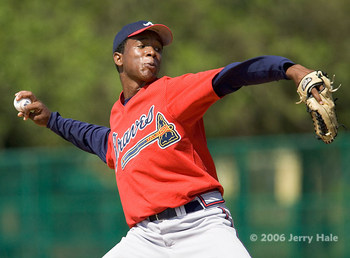 Feliz had a 10-6 year last season with a 2.69 ERA. He is a power right-handed pitcher that was brought in along with Elvis Andrus, Jarrod Saltalamacchia, and two other prospects in the Mark Teixeira trade with the Atlanta Braves.
So far this season, he has been solid in AAA. He seems ready to make his debut.
Comparison: Edinson Volquez (Cin)
8. Carlos Santana, C, Cleveland Indians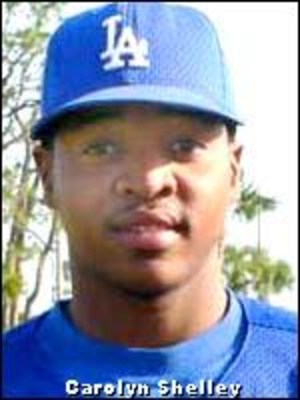 Santana was traded by the Dodgers after they converted him from a 3B to a catcher. He was traded along with Jon Meloan for 3B Casey Blake.
Santana has 20-plus HR potential with unbelievable patience. Santana is 23 and is the main reason Victor Martinez has been in so many trade rumors this past week.
Comparison: Russell Martin (LAD)
7. Alcides Escobar, SS, Milwaukee Brewers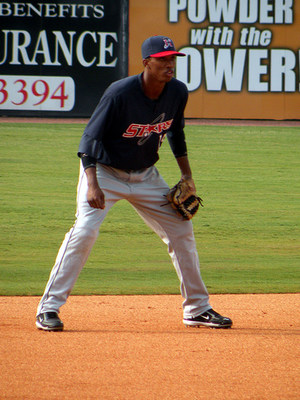 Here is the exception for the ML experience. Escobar had four ABs last year. Escobar is a 22-year-old right-handed SS with the ability to hit .300 with 10 HRs and 50-plus SBs. Escobar also has Gold Glove potential, but his main problem is his patience.
Comparison: Orlando Cabrera offense, Rafael Furcal defense
6. Buster Posey, C, San Francisco Giants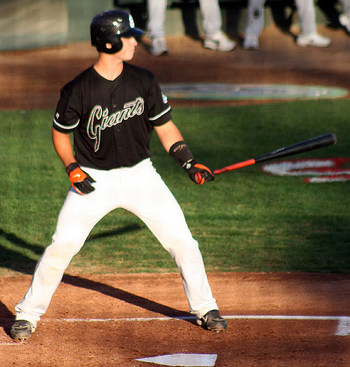 Posey was the fifth pick in last year's Amateur Player Draft. Posey is in AAA and is 22 years old. He is a right-hander with great power and patience. He has the ability to be a .300 hitter with 25 HRs, 100 RBI, and a .400 OBP. He may be the bat the Giants need down their playoff race stretch.
Comparison: Victor Martinez (CLE)
5. Brian Matusz, SP, Baltimore Orioles
Matusz is a stud 6'5", 200-lb. southpaw for the Orioles. Matusz, along with Chris Tillman, Matt Wieters, and Adam Jones, looks to build a great young team that can help the Orioles follow the example of the surprising 2008 Rays team in a few years.
Matusz was the fourth overall pick in last year's draft. Matusz is having a phenomenal year (11-2, 1.93 ERA, and 120 K in 112 IP).
Comparison: Cole Hamels (PHI)
4. Justin Smoak, 1B, Texas Rangers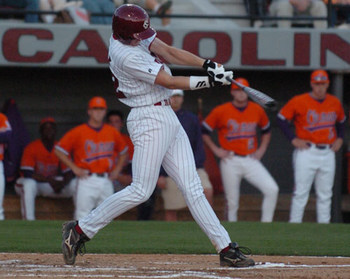 Justin Smoak is a 22-year-old, switch-hitting 1B with prodigious power. He has 40-plus HR potential and also possesses phenomenal patience. Smoak has been linked to trade rumors recently for Blue Jays SP Roy Halladay, but the Rangers aren't willing to give Smoak up just yet.
Comparison: Adrian Gonzalez/Mark Teixeira
3. Mike Stanton, OF, Florida Marlins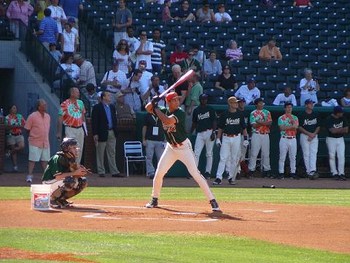 My favorite player on this list, Stanton is an ultra-athlete who played three sports (basketball, baseball, and football) in high school. He even turned down a scholarship from Pete Carroll to play WR/TE.
He stands at 6'5", 225 lbs. He plays RF and has the potential to hit 60-plus HRs, and if he gets his K rate down, the power will go up even more.
The Red Sox last year offered Manny Ramirez straight up for him, and the Marlins rejected it. So then the Red Sox offered to pay the rest of Manny's salary, and they still rejected it.
Comparison: Dave Winfield's body with Barry Bonds' power
2. Madison Bumgarner, SP, San Francisco Giants
My second favorite player on this list, Bumgarner is a 6'4", 215-lb. southpaw with amazing control. He is just 19 years old and is already dominating AA with a 7-1 record with a 1.90 ERA. On the season he is 10-2 with a 1.72 ERA. Bumgarner could contend with Tim Lincecum to be the Giants' No. 1 starter.
I expect multiple Cy Youngs. In a spring training game, he struck out Manny Ramirez on three pitches, and Manny turned away very impressed.
Comparison: Randy Johnson
1. Jason Heyward, OF, Atlanta Braves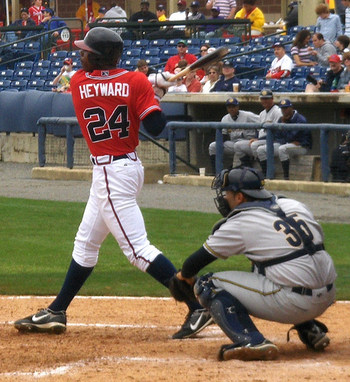 I end this list with a 6'4", 220-lb. lefty-hitting RF for the Braves. With a little more than a week till his 20th birthday, Heyward just got promoted to AA a month ago and is already dominating, batting .416 with three HRs in 77 ABs.
For the season Heyward is hitting .331 with 13 HRs and 49 RBI in just 266 ABs. Heyward has been hailed a prodigy with tremendous upside since he was drafted 14th overall in 2007. Heyward is untouchable.
Comparison: Ken Griffey Jr./Willie McCovey
Keep Reading