Circle 'em: The Pac-10's Most Important Games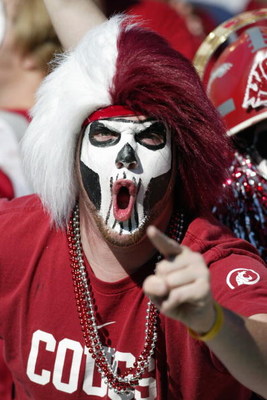 Please note that the title of this piece is "most important", not necessarily the biggest games. These games aren't even huge rivalries. Instead, the games receiving the spotlight are those that fly under the radar to some degree, especially for people who live in the east like myself!
So sit back and enjoy as I submit my first piece as a registered member of the Bleacher Report...
Arizona at Iowa, 9/19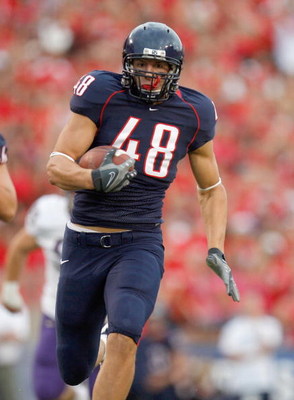 The Wildcats finally made it to a bowl game in a hot-seat year for Mike Stoops. This time around, Arizona will need to build on that success despite the graduation of all-time leading passer Willie Tuitama. Iowa can be a very brutal place to play and the Hawkeyes will likely be better than their record states at the end of the year. If Arizona can win a road game in a hornet's nest environment, it will go a long way toward further establishing credibility of the program.
Arizona State at Stanford, 10/24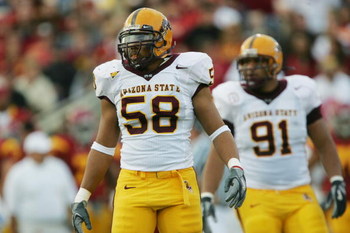 Dennis Erickson's guys better watch out for a team that is going to be better than the squad they pasted 41-17 last year. Arizona State has an early schedule that lends to them getting off to a 5-1 start, but losing this game could begin a tailspin as the Sun Devils face a tough stretch the rest of the way.
California at Oregon, 9/26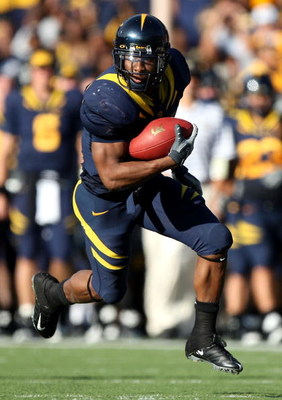 The Golden Bears are gaining steam as a definitive runner-up in the Pac-10 race and potentially a threat to USC for the conference crown. But this first conference game for each program is going to be HUGE in deciding who can claim their spot as a legitimate threat to the Trojans. Cal has historically struggled to win at Autzen Stadium, but they did win last time they met the Ducks here.
Oregon at Boise State, 9/3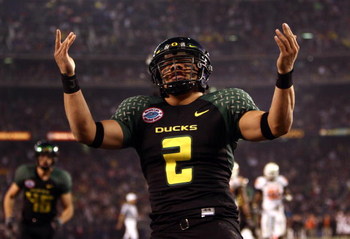 Boise is a ridiculous 56-2 at home on the Smurf Turf since the beginning of the decade, albeit a good chunk of those wins came against clearly inferior competition. Oregon needs to go on the road and avenge last year's loss at Autzen and get off to a good start, or else a seriously bad tone could be set. Oregon faces the Pac-10's upper-tier teams at home and the lower-tier squads on the road, something that could be a recipe for disaster despite some high expectations.
Oregon State at UNLV, 9/12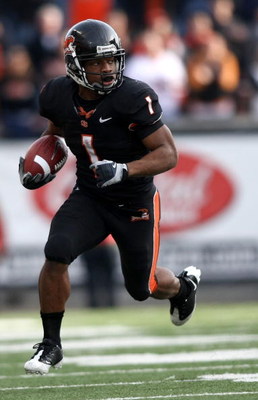 The Beavers have this annoying habit of getting off to slow starts, particularly in road non-conference games where they have lost seven straight. This trend ultimately jeopardizes their opportunities to go to better bowl games. An authoritative stomping of a lower-tier Mountain West team should help establish better momentum for a team with only three returning starters on defense.
Stanford at Oregon State, 10/10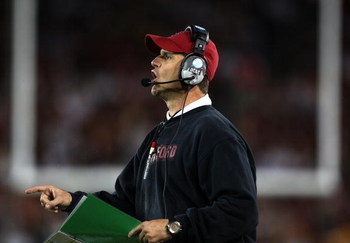 Let's see you win one against a decent team on the road. Aside from a seven-point victory at winless Washington, the Cardinal failed on the road. If they won one of those games (particularly Arizona State or UCLA), they would have been bowl-bound. Jim Harbaugh has these guys headed in the right direction, but a conference road game triumph is a must if Stanford seriously wants to take the steps toward those glory years of Cardinal football.
UCLA vs. Arizona State, 11/21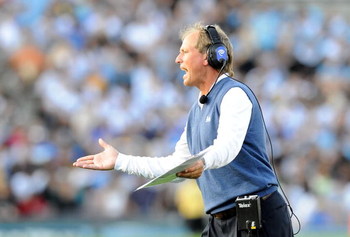 The Sun Devils benefited from a ridiculous four defensive touchdowns in last season's bizarre contest. This year, the Bruins will not be nearly as bad under center and they may need this game to clinch a bowl berth. This game will likely be just as important for Arizona State's standing in terms of grabbing a bowl bid. If the same ridiculous number of defensive touchdowns carries ASU to victory, Rick Neuheisel will react in the same way as this photo.
USC at Notre Dame, 10/17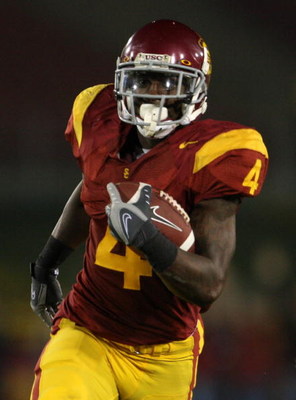 When talking about USC it is hard to find games within the conference to point to as a potential landmine. Even after the Oregon State losses in two of the last three years, as well as the epic Stanford debacle two seasons ago, the Trojans keep winning the conference. So in its place, I have to go out of conference. Yes, this is a relevant national game even though it has been one-sided in recent seasons. However, the Irish have their best, most experienced team in a few years and are looking to avenge some serious embarrassment. If this game turns into a 15-round fight, USC better not fall asleep against (who else)…the Beavers of Oregon State the following week!
Washington vs. Idaho, 9/12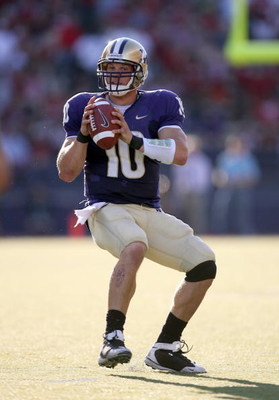 I know this one looks lame, but do you know what? A winless team in 2008 just needs to notch a victory for the players' own mental health. From there, they can build on this win when the Huskies get to conference play. If Washington can't beat the potentially worst team in the country, Steve Sarkisian's bottom is going to feel toasty right away.
Washington State vs. Stanford, 9/5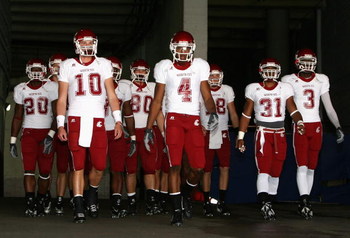 Right out of the gate, the Cougars will see if they are any better than the 2-11 abomination of last year. If Stanford walks into Martin Stadium and wins convincingly, then we can expect another brutal season in Pullman.
Keep Reading