The Top 10 Most Powerful Coaches in SEC History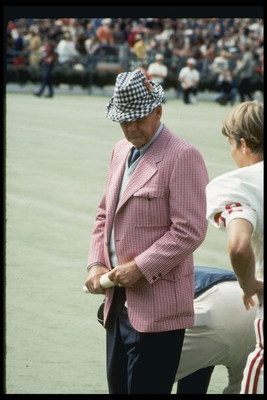 Since 1933, the Southeastern Conference has produced some of the best football in the country. Naturally, when you are considered by most experts as the best football conference in the country, you don't get that reputation without some very powerful figure heads.
The coaches on this list are not only powerful due to the championships won, but how they have influenced their schools, the SEC, and in some cases the nation.
No. 10 - Frank Thomas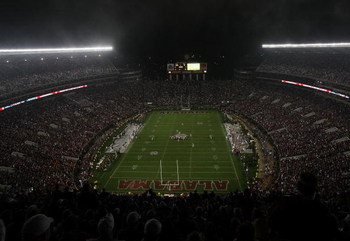 Thomas was the head coach of the University of Alabama back in the 1930's. Why did he make my list? Because he was the man who would begin the football dynasty at Alabama. Thomas, who came from Notre Dame basically made Alabama football what it is today; a powerful force.
Alabama was one of a few if not only Southern team to travel to the West Coast and played in the Rose Bowl back in those days. Their win over Stanford in the 1935 Rose Bowl, proved to every observer that Southern football especially SEC football, would be a force for years to come.
He also coached one of the greatest coaches of all time—Paul Bryant.
No. 9 - Vince Dooley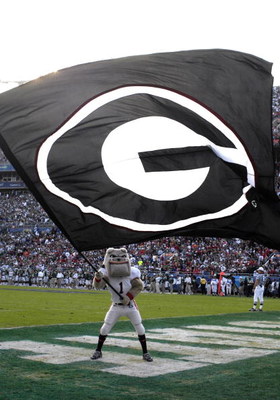 Dooley makes the list because he is Georgia football. Dooley brought in one of the best players of all-time in Herschel Walker and he is the last Georgia coach to win a National Championship in football (1980) and he has won six SEC titles.
Mark Richt still has a hard act to follow in Dooley who has cast his shadow on Georgia football forever.
No. 8 - Frank Broyles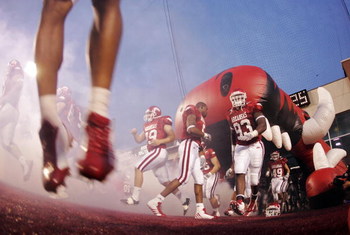 Broyles is a powerful voice in the SEC because he along with ABC announcer Keith Jackson, were for years the voices of SEC football on television.
He also helped bring Arkansas into the SEC after most of the teams in the Southwest Conference formed the Big 12, not to mention under his leadership as athletic director at Arkansas, his Razorbacks have won several track and field titles and a basketball championship.
No. 7 - Steve Spurrier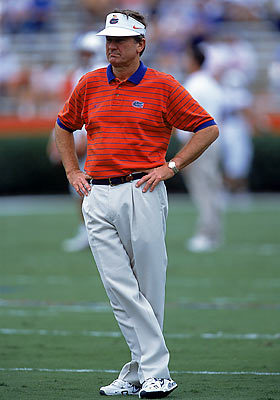 Until Spurrier came along, the SEC was not known as an offensive conference, but because of his influence that changed. Spurrier influenced the SEC with his offensive play calling and because of that, he at one point was probably the second most powerful coach in the SEC.
While at Florida, he was the only coach in SEC history to threaten Bear Bryant's record of SEC titles won. Hard times have befallen the Ole Ball Coach since he has been at South Carolina and his title as second most powerful coach ever has been taken.
No. 6 - Johnny Vaught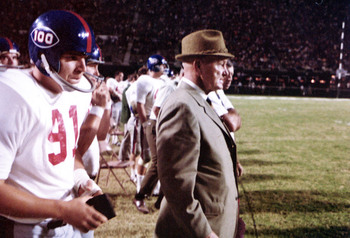 When you talk about Ole Miss Football legends, you either talk about Vaught or Archie Manning. Vaught brought three national titles and six SEC championships to Oxford. He also was responsible for bringing probably the best player in Ole Miss history to campus and that's Manning.
No head coach since then has had as much success at Ole Miss as Vaught. The only coaches who had as much success as Vaught was a man in Tuscaloosa and General Robert Neyland of Tennessee.
No. 5 - Phillip Fulmer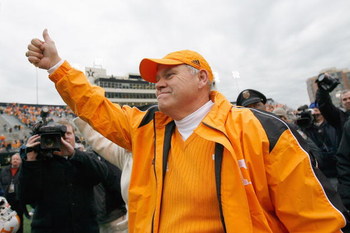 Why is this former Vol coach powerful? Because he put Tennessee football back on the map in the 1990's which included a National Championship.
But what really made Fulmer powerful was that he was able to use his influence to take down the Vols biggest rival: Alabama. He was the secret witness the NCAA needed to ensure Alabama's downfall.
No. 4 - Pat Dye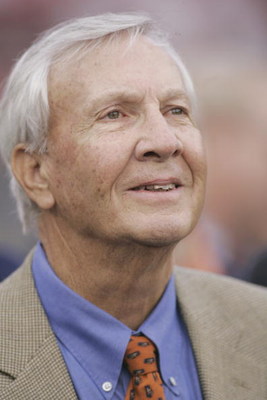 Dye is more powerful then Shug Jordan because although Jordan brought Auburn its only national championship to the Plains, it was Dye who brought Bo Jackson to campus after Alabama turned him down, it was Dye who brought the Alabama/Auburn game to his campus for the first time EVER, and it was Dye who help bring in Gene Chizit as their new head football coach.
Dye hasn't been a coach in almost 20 years, yet his footprints are all over Auburn football for better or worse.
No. 3 - Nick Saban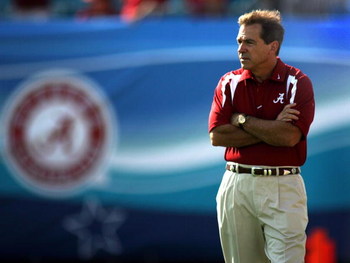 Saban's power is felt not only at the schools he coached at but around the league. First of all, he renewed a dead in the water LSU program.
Before Saban arrived, the Western Division belonged to Alabama or Auburn. After Saban arrived, they became THE team to beat in the West. Saban sealed off the state of Louisiana so the state's best recruits would belong to him and he brought LSU its first National Championship in decades.
Saban is using the same formula to rebuild Alabama and so far so good. Saban's influence has several teams scrabbling in recruiting and in the coaching ranks.
No. 2 - Urban Meyer
Two National Championships, a Heisman Trophy winner, and several SEC Titles is why this man is No. 2. Saban, Miles and Spurrier have all won at least one national title, but Meyer is the only coach in the SEC with two National Championships.
Some call Meyer the second coming of Bear Bryant; time will tell if those predictions will come true.
No. 1 - Paul Bryant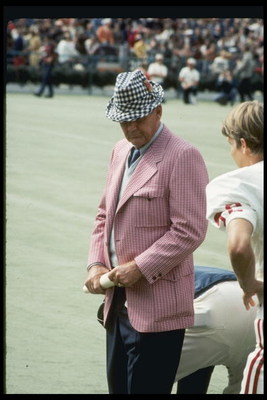 No coach to this day has had as much influence and none ever will. The National Championships and the SEC titles alone would make him No. 1 on any coaching list, but it's more then that.
Bryant's influence kept the NFL out of the state of Alabama because according to legend, he didn't want a franchise to compete with his Crimson Tide. Bryant integrated his football team by making one phone call to USC.
When SC used its black players to beat up on Bryant's team, that changed the mind of every Alabama and SEC football fan about the integration of college football in the South.
Bryant's influence can be felt also in Alabama's other athletic programs as well. He hired C.M. Newton to be the head men's basketball coach and Sarah Patterson as gymnastics coach.
Newton put Alabama basketball on the map in the 1970's and Patterson was one of the first female assistant athletic directors in the country. She is also the ONLY coach that has won a National Championship in a sport other then football.
To this day, no one has accomplished as much as Bryant did not only on a conference level, but national level.
Keep Reading

Ole Miss Football: Like this team?