The Top 10 Fantasy Hockey Forwards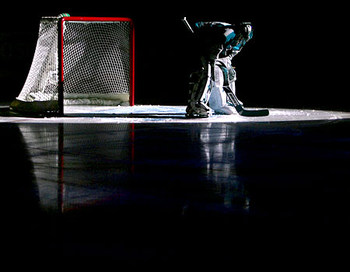 The top 10 fantasy forwards in the NHL this year. These guys will definitely make goalies wish they stayed in practice, and anchor your fantasy team.
I've decided to only include forwards in this because no defenceman (save maybe Mike Green) really had a shot anyways.
I've chosen to leave out goalies because their value compared to forwards in fantasy leagues is a matter of opinion.
The stats I'm evaluating are goals, assists, points, plus-minus, power-play points and penalty minutes; and are all valued equally.
I'm not saying these are the 10 best forwards in the NHL, they are just the ones who will likely be the top performers in fantasy hockey.
Alexander Ovechkin
In what's almost a toss-up, Ovechkin gets the nod over Malkin (and Crosby) because he plays with both Nicklas Backstrom and Mike Green, while Crosby and Malkin usually play apart.
Plus the fact that he's almost a lock to win the Rocket Richard trophy again doesn't hurt.
Sidney Crosby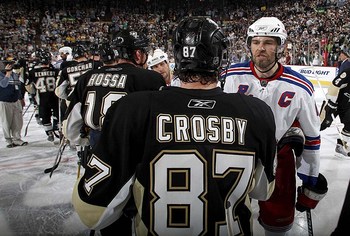 This might be a bit of a surprise, but I put Crosby ahead of Malkin because they probably would have been tied for points had Crosby played all 82 games, and because Crosby had a better playoff than Malkin until he ran into Zetterberg and company.
And Sidney won't have to worry about facing him much in the regular season.
Evgeni Malkin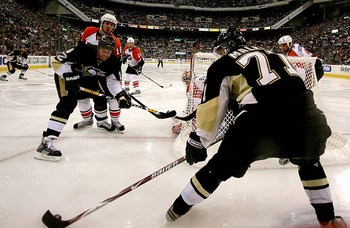 He could very well be the number one fantasy player in the league, it is only a lack of truly high-end linemates that holds him back in my mind. Proved a lot by delivering in the playoffs this Spring.
Ryan Getzlaf
This may sound off the board to you, but Getzlaf is the most rounded fantasy centre available. Assists, points, and PIMs will be top class while his other categories are almost as strong. And the best part is that he's still improving.
Ilya Kovalchuk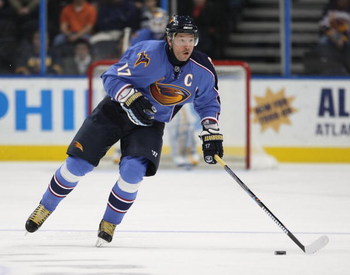 A lock for at least a 40 goal season. I also really like him playing with Brian Little. Only plus/minus is a concern, but owners should be more than happy with even if he continues producing like we know he can
Corey Perry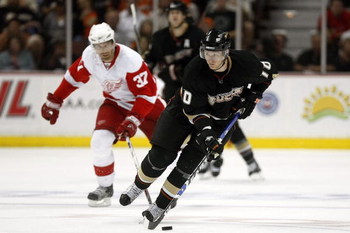 I lied, Corey Perry is the most balanced fantasy player. There are just no weaknesses to his fantasy game, but if he's to jump to the next level, he's got to spend a bit less time in the penalty box (only a bit) and a bit more time lighting the lamp.
Jeff Carter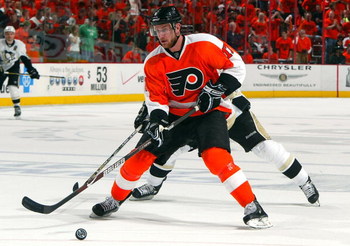 Last year was his break-out year, and he seems poised to better it. He may already be the best goal scoring centre in the league, and more assists are likely as the team improves with him.
With so much talent in Philadelphia, the team seems destined for fantasy success, and Carter will lead the assault.
Pavel Datsyuk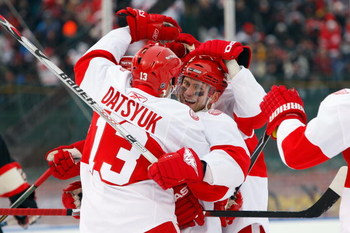 How can you argue with a player who will likely be top 5 in assists, points, and plus-minus? His ability to score 30+ goals sets him apart from the next tier of playmaking fantasy centres. Lack of PIMs is not ideal, but what can I say, he's a gentleman on the ice.
Zach Parise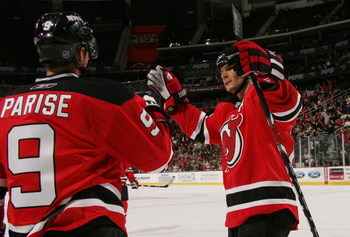 His 90-plus point season in New Jersey may be one of the great accomplishments in NHL history. He does it all except rack up the penalty minutes. A classy player and the new cornerstone of the Devils' franchise. Expect more of the same from ZP.
Alexander Semin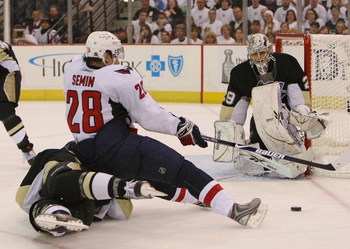 The X-Factor. His production last year compares only to Ovechkin's numbers. But can he stay healthy for the full year? If he can, he can provide relief in every category, and is a much bigger power play presence than Perry. The sky's the limit with Semin ...
Honourable Mention: Savard/Backstrom/Thornton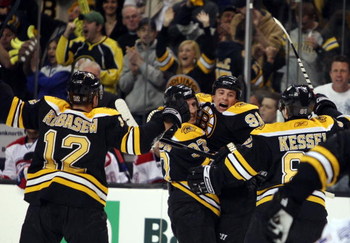 Three similar fantasy players: their specialties are assists, points and plus/minus, and will also contribute on the power play. but a lack of all around depth just forces them out of this list.
Just missed out: Jarome Iginla, Mike Richards, Eric Staal, Henrik Zetterberg and Dany Heatley
Keep Reading