NFL: Faces of The Franchise
Teams can often be identified by one specific player on the team.
Most often, the leader of the team makes himself the "face" of the franchise. Sometimes this player is the best player on the team, other times, he is just the guy that demands the most respect from his peers.
Going through each NFL franchise, picking out the "face" of each team was both fun and difficult. Some of them were pretty obvious, while others took time and research to figure out.
Agree or disagree, let me know who you think is the face of your favorite franchise.
Buffalo Bills: Terrell Owens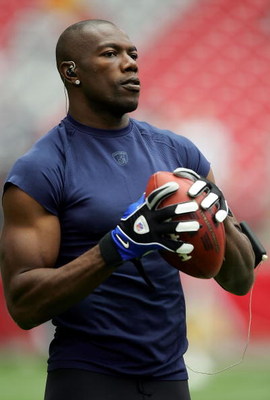 Love him or hate him, he is now the face of the Bills. This guy has made himself into one of the biggest name players in the game. Though he may not be the best receiver in the NFL today, the cameras will always be around him, and the microphones always turned on.
Runner up: Marshawn Lynch
Miami Dolphins: Ronnie Brown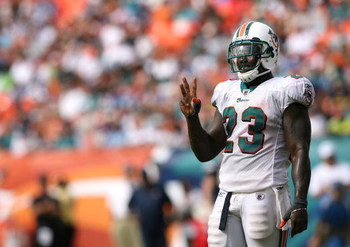 Brown has been the focal point of the "Wildcat" attack for the Dolphins. With a good combination of him and Ricky Williams, the Dolphins have established a great ground attack. If Ted Ginn Jr can ever develop into the player that everyone thought he would be, then the Dolphins would have a great offense to go along with a decent defense.
Runner up: Chad Pennington
New England Patriots: Tom Brady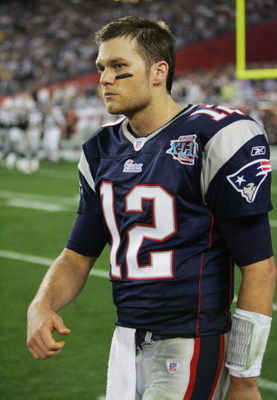 Duh......
Runner up: Randy Moss
New York Jets: Mark Sanchez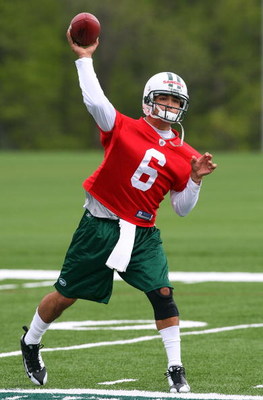 Wasn't very confident in this selection, but the fact is, New York selected this guy in the draft to be the future of the Jets franchise. Whether or not he starts week 1, Sanchez is the guy that New York fans will be watching all season. His progression will determine how much of a leadership role he can accept.
Runner up: Vernon Gholston
Baltimore Ravens: Ray Lewis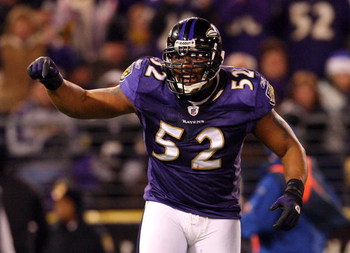 Perhaps the only person that could rival the great Ray Ray would be the other defensive stud on the Ravens, Ed Reed. Ray has led this team throughout his hall-of-fame career, and this year will be no different. Nobody knows this team better than Lewis, and there is no better leader of a team in the league.
Runner up: Joe Flacco
Cincinnati Bengals: Carson Palmer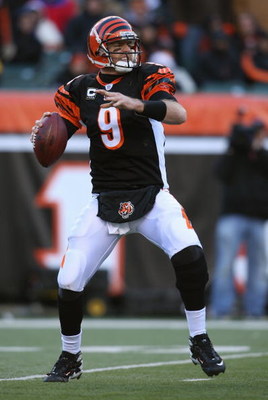 Carson Palmer has always been the leader in Cincy, and with his comeback season this year, he should have them back on the right path. Although he lost his best receiver to free agency, he still has a healthy Chad Johnson (yes, I said Johnson) to throw to. If he can be the Chad Johnson of his early career, Carson will have these guys back on the positive side of things.
Runner up: Keith Rivers
Cleveland Browns: Jamal Lewis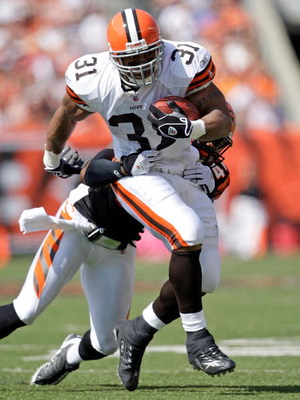 This one was one of the hardest picks for me. The Browns still don't know who will start at QB, and neither Quinn or Anderson have shown they have been great leaders. Braylon Edwards' horrible season last year probably didn't help him in this position. With Jamal Lewis having the experience, I gave him the nod for the Browns.
Runner up: Joe Thomas
Pittsburgh Steelers: James Harrison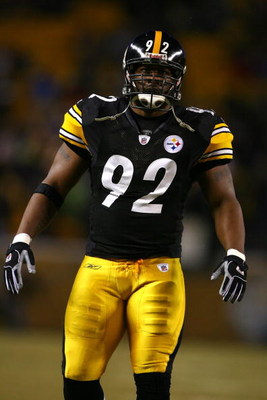 James Harrison has stepped into a huge role as the premier linebacker for the Steelers. He has handled the position with grace and pride. His leadership was building throughout the season last year, and reached the peak with his famous interception in the Steelers Super Bowl win.
Runner up: Troy Polamalu
Houston Texans: Andre Johnson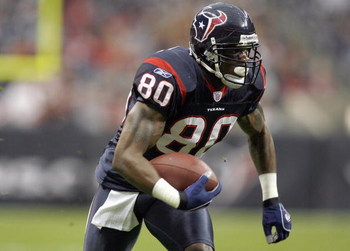 Andre Johnson is now up there as one of the top three NFL receivers in the game today. Not only does he have the size and athleticism, he has the ability to run the perfect route to get open. With a healthy quarterback this season, and Steve Slaton taking some pressure off of the passing game, look for Johnson to head the league in many receiving statistics.
Runner up: Mario Williams
Indianapolis Colts: Peyton Manning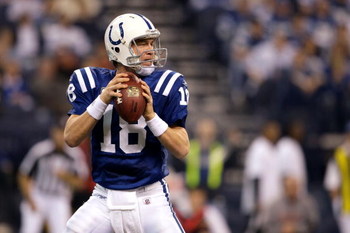 Once again....duh.....
Runner up: Bob Sanders
Jacksonville Jaguars: Maurice Jones-Drew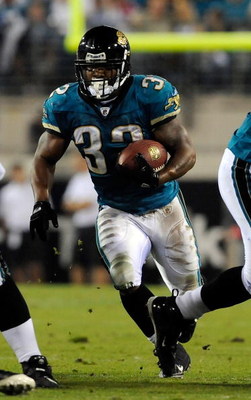 Who else but the human bowling ball. With Fred Taylor now a part of the Patriots, look for Maurice to explode this season. Not only is he a great runner, but he is one of the best backfield receivers in the league. If the O-line can step up to what they were a couple of years ago, as well as Garrard, Jones-Drew should have an incredible season.
Runner up: Rasheen Mathis
Tennessee Titans: Chris Johnson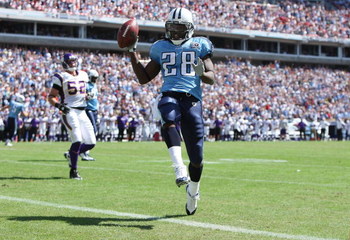 Chris Johnson was easily the best running back the Titans had last season. Sure Lendale White had a bunch of touchdowns, but the majority of them were goal line runs set up by a long Chris Johnson run. The Titans defense was one of the best in the league last season, and you can expect more of the same for this year.
Runner up: Keith Bulluck
Denver Broncos: Brandon Marshall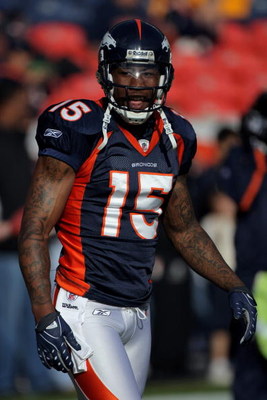 Brandon Marshall put up some amazing numbers last season, but expect those to be a little less this year, without Cutler and the whole situation he is in right now with the Broncos. With the slew of running backs Denver has now, it should open up things in the passing game, and Kyle Orton is more than capable of finding this great receiver.
Runner up: Champ Bailey
Kansas Chiefs: Matt Cassel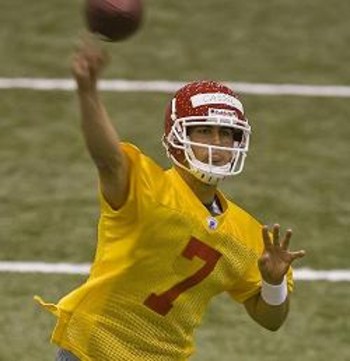 With #88 now in Atlanta, the Chiefs look to their new leader on offense, and hope that he is the real deal. Cassel looks to be in a favorable position with a great runner like Larry Johnson and excellent receiver Dwayne Bowe on his side. Whether he wants to be it or not, he is now the face of a franchise that has a great fan base, and a prideful history.
Runner up: Derrick Johnson
Oakland Raiders: Darren McFadden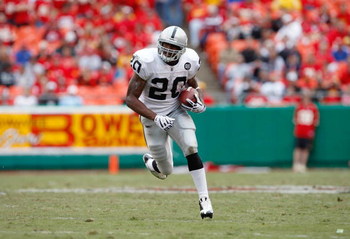 Darren McFadden was a huge addition to the Raiders last season, and looks to really break out this year. McFadden is the face of the Raiders, and looks to be in that position for years to come. If Jamarcus Russel doesn't perform this season, the Raiders will likely suffer another bad season. McFadden will become the leader of the team, a role which he should handle well.
Runner up: Nnamdi Asomugha
San Diego Chargers: Philip Rivers
Philip Rivers put up some impressive stats last year, but the Chargers record through the first half of the season was more than dreadful. Somehow they managed to gather themselves, and finish the season on a great note. The Chargers will look to Rivers to lead them to the playoffs once again this season.
Runner up: Shawne Merriman
Dallas Cowboys: Tony Romo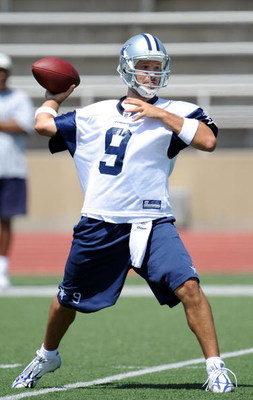 Tony Romo has had an up and down season ever since taking over for the Cowboys. He has been considered by many as the face of this franchise ever since he took those first snaps from center. His relationship with Jessica Simpson aside, as well as the T.O. circus that he endured, he has been a successful starter for the Cowboys and one of the most underrated quarterbacks in the NFL.
Runner up: Marion Barber
New York Giants: Eli Manning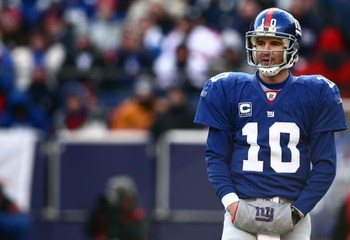 Eli Manning finally stepped out of the shadows of his older brother and his father when he won his first Super Bowl trophy two years ago. Eli was brilliant during the entire playoff run, and conducted many great scoring drives along the way. Playing in the tough New York media/crowd can't be easy. Eli is the face of New York football, and that won't change until he is gone.
Runner up: Osi Umenyiora
Philadelphia Eagles: Donovan McNabb
Donovan McNabb had an interesting season last year, one of ups and downs. After an awful couple of games, and being benched during one of those games, he then led his Eagles to the NFC Championship game. McNabb has taken a lot from Philadelphia fans over the years, but he will always be the face of the Eagles, possibly even after he is gone.
Runner up: Brian Westbrook
Washington Redskins: Clinton Portis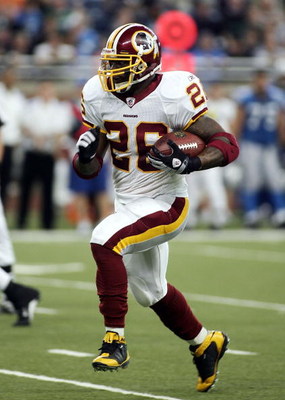 Clinton Portis has been one of the most consistent running backs in the NFL for the past few seasons. Known as a hard runner, Portis also isn't afraid to speak his mind. The Redskins fan base can tell you the roster from top to bottom, but they really appreciate this guy's hard work more than anything. He has done an incredible job as the leader of this team, and will continue to do so.
Runner up: Chris Cooley
Chicago Bears: Jay Cutler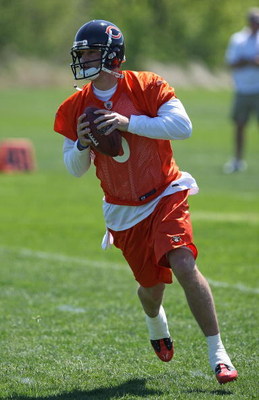 It has been well established what Jay Cutler means to the city of Chicago, as well as the franchise of the Bears. With Cutler finally getting the trade he wanted, all eyes will be on him this season. The Bears will finally have a proven quarterback to take snaps, and a great set of weapons with Hester and Forte. With the Bears defense playing at the level that it can, the Bears have high hopes this season.
Runner up: Brian Urlacher
Detroit Lions: Calvin Johnson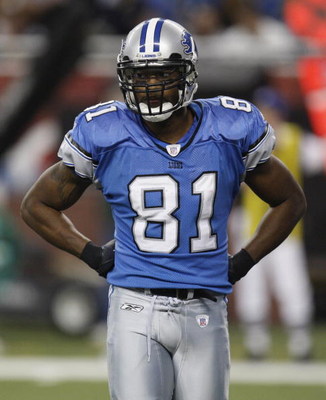 Calvin Johnson is the face of the Lions franchise for now. Who knows how good Matt Stafford will be in the future. The fact is, Johnson has been here for awhile now, and has proven he is one of the best receivers in the game. He is a monster on the field, and a great leader for the community. If Stafford is going to be a great player for the Lions, Johnson will be one of the biggest reasons why.
Runner up: Matt Stafford
Green Bay Packers: Aaron Rodgers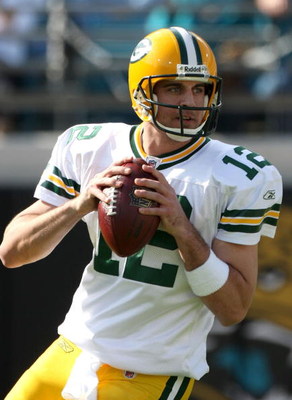 Not bad for a guy filling in for the famous #4. Aaron Rodgers has become a great quarterback in this league, and his patience has certainly paid off. He knows the game well after studying it for so long, and now that he has his opportunity to shine, he is making the most of it. He has a great trio of receivers at his disposal, as well as a solid running back.
Runner up: AJ Hawk
Minnesota Vikings: Adrian Peterson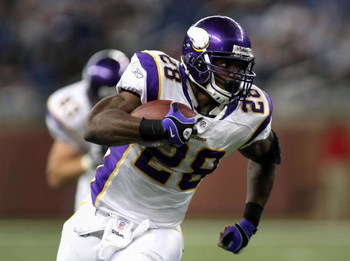 This one was also a no-brainer I think.
Runner up: Antoine Winfield
Atlanta Falcons: Matt Ryan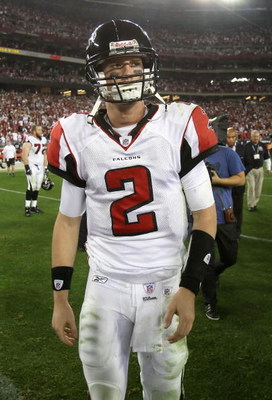 This one was another hard one to pick. I think after a team goes beyond expectations, if the quarterback was in his first year with the team, that makes all the difference. Michael Turner is a great back, and Roddy White a good receiver, but Matt Ryan had more to do with their success last season. Not only that, but he is the quarterback to replace Michael Vick from the minds of the fans in Atlanta, and that is something to love.
Runner up: Michael Turner
Carolina Panthers: Steve Smith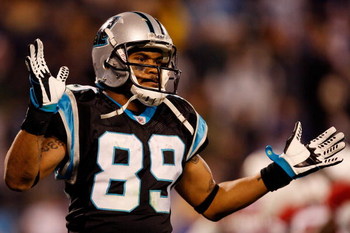 Steve Smith is one of the most under rated receivers in the league still today. He is shorter than most of the rest, but he is able to make spectacular catches, and elude defenders after he catches it. Smith is an incredible talent, and the fans in Carolina have loved him ever since he stepped onto the field. He is the reason why most people watch Panthers games on TV.
Runner up: Julius Peppers
New Orleans Saints: Drew Brees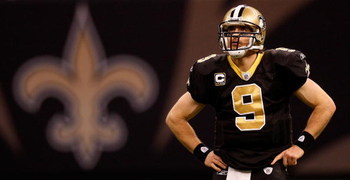 Drew Brees showed last year that he is capable of putting up ridiculous numbers at the quarterback position, almost breaking Dan Marino's passing yards record for a season. He is an accurate passer who is very active in the community, especially after hurricane Katrina. Brees is the unquestioned leader for this franchise, and the city of New Orleans.
Runner up: Reggie Bush
Tampa Bay Buccaneers: Ronde Barber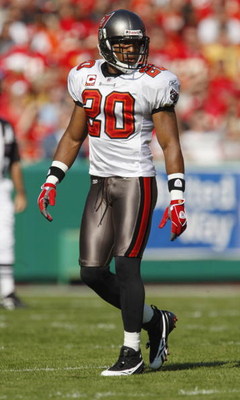 Ronde Barber has been in Tampa for so long, and he knows the ins and outs of everything there. He has seen the ups and downs this franchise has been through, and he has been there every step of the way. Fans of the Buccs know how much he means to this team, and they will need his leadership now more than ever as they head into a new era in Tampa.
Runner up: Derrick Ward
Arizona Cardinals: Larry Fitzgerald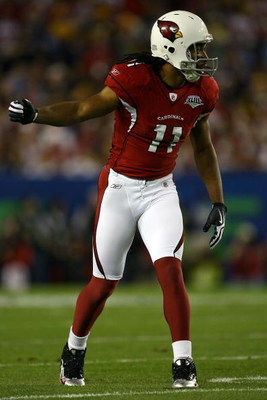 Larry Fitzgerald just put on a show during the post season last year. He showed how much of a freaky talent he really is. There was nobody that could stop him last year, and he has a great future ahead of him still. Larry has revived a Cardinals fan base in Arizona, and with the help of Kurt Warner, he will continue to grow into the franchise's all-time leader.
Runner up: Adrian Wilson
St. Louis Rams: Steven Jackson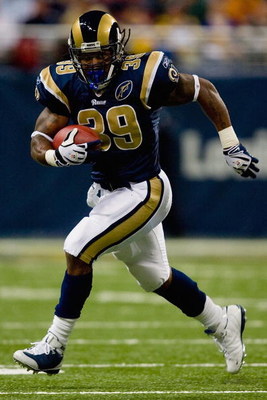 With Holt and Bruce both gone from St. Louis, Steven Jackson looks to become the leader of the franchise. He had a down year last year, but looks to bounce back to his truly great form from a few years ago. Jackson doesn't have much help around him, but he can make others around him better, which is what the team needs right now.
Runner up: Marc Bulger
San Francisco 49ers: Patrick Willis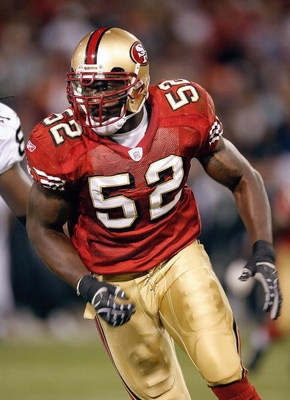 Frank Gore may be their best option on offense, but Patrick Willis is the engine that moves this team. His similar playing style of the great Ray Lewis rubs off on his teammates and his leadership has become well known over the past couple of years. Willis is arguably the best linebacker in the NFL right now, and his leadership of this once proud and historic franchise is the key to them turning it around this year.
Runner up: Michael Crabtree
Seattle Seahawks: Matt Hasselbeck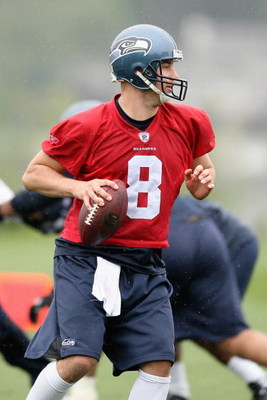 Hasselbeck has been the face of this franchise for awhile now, and has done a great job. He has been plagued by injuries as of late, but he can still lead this team to a winning season. He now has one of the best trios of receivers in the NFL today, to go along with a great running back in Julius Jones. The defense has improved tremendously and now Hasselbeck is ready to lead this team back to a winning season.
Runner up: Lofa Tatupu
Keep Reading

Indianapolis Colts: Like this team?