The All Motorsport Power Rankings: Week 28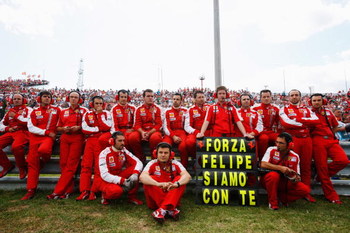 What should have been a week of racing to overcome the events of last week, was quickly turned on its head by a run—of—the—mill suspension failure, and a quirk of fate that made us face the unthinkable for the second time in a week.
However, this time the news is positive, and every news release about Massa sounds more and more positive.
Many series now head for a summer break, but gave us races to remember, then there was Indycar.
The Power Rankings make occasional visits to the Midweek Motorsport program on Radio Le Mans. Wednesday 8pm UK time, 3pm Eastern, 12pm Pacific, and on Itunes to fill weekends of decorating. This week including an interview with FIA presidency candidate Ari Vatanen.
15. Nelson Piquet Jr. (F1)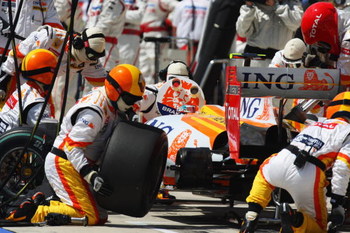 The chief suspect in Alonso's loose wheel.
"If I can't race in Valencia then none of you will, muahahaha."
14. Jacques Villeneuve (FIA GT)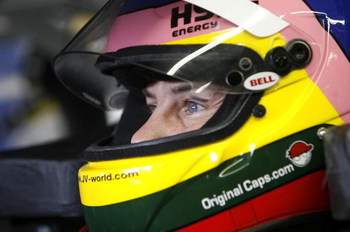 Jacques binned his Mosler after about three hours at Spa, which, incidentally, is about his attention span for a single form of motorsport these days.
Next, NASCAR.
13. Jaime Alguersuari (F1)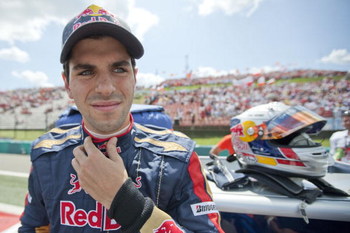 OK, so hands up if you weren't surprised he was last on the grid on Sunday.
And now hands up if you didn't expect Jaime to finish in Hungary.
And hands up if you didn't expect him to beat Buemi.
You see, that's what R.S.I. feels like.
12. Dale Earnhardt Jr. (NASCAR)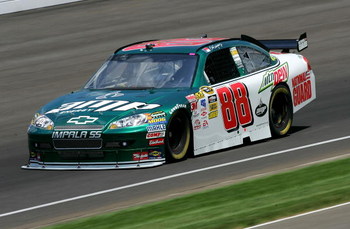 Listen to this.
You hear that? That rare event is Dale Earnhardt Jr. admitting something might be his fault.
11. Michael Schumacher (F1?)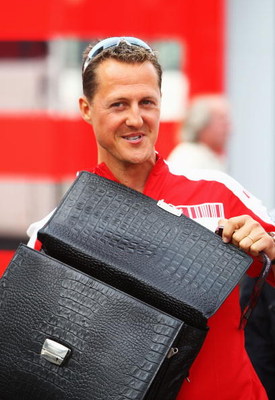 Arm yourself with crosses and Holy Water.
No, no, get back, get back!
The Power of Christ compels thee! The Power of Christ compels thee!
10. Fernando Alonso (F1)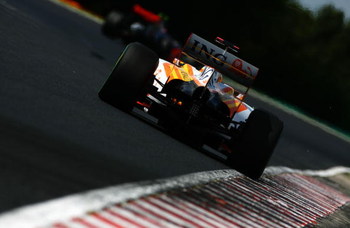 Initial Renault cost cutting unsuccessful as three—wheeled prototype proves a bust.
9. Dario Franchitti (Indycar)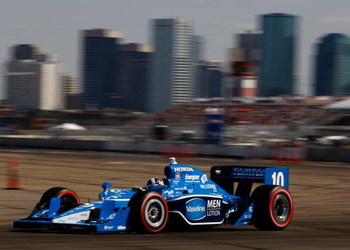 Driving the Vaseline car for a week, Dario couldn't get a grip on the set—up, and so slipped one place in the points standings.
8. Jorge Lorenzo (Moto GP)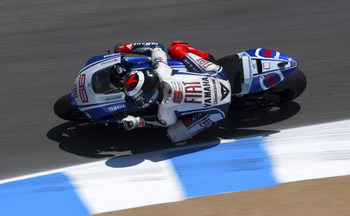 That wasn't his race suit that was sparking against the tarmac.
He really is just held together with that much metal after all his injuries.
7. Valentino Rossi (Moto GP)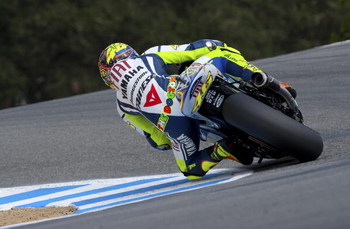 He wanted to say "goodbye" to Donington.
Next time Valentino, say it with flowers rather than a roll in the...mud
6. Jimmie Johnson (NASCAR)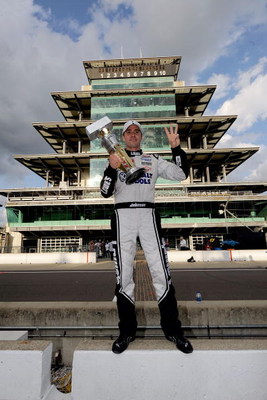 The first back—to—back winner at Indy*
*Except for Michael Schumacher, Richard Westbrook, Wolf Henzler, Bill Vukovich, Wilbur Shaw, Al Unser and Helio Castroneves.
5. Will Power (Indycar)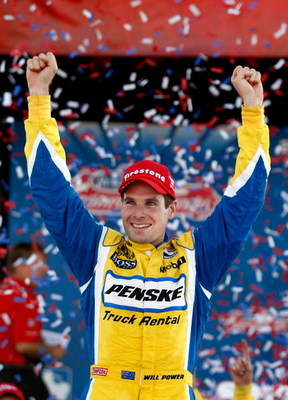 Indy car rumored to be looking at green-white-checkered finishes, combat NASCAR.
Will Power is categorically against the move.
4. Mike Hezemans (FIA GT)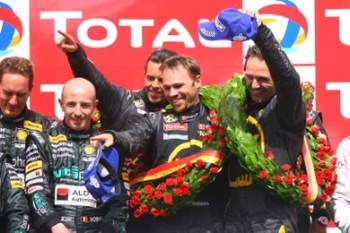 Along with the rest of his PK team, the winner of the the Total Spa 24 Hours.
Which included a foot rub, Indian head massage, endless hours in the Jacuzzi and all the celery and cucumber you can eat.
3. Juan Pablo Montoya (NASCAR)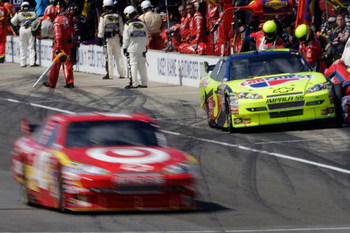 2. Andrea Dovizioso (Moto GP)
You see!
That's what happens when you don't fall off!
1. Lewis Hamilton (F1)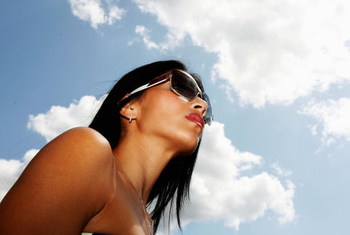 If Lewis is going to start winning again, we need an interviewer on hand with Nicole.
I think she could be good for a few Ashley Judd style unintentional comedy moments.
Keep Reading