July 28, 2009
The Yankees start a 9-game road trip tomorrow. They open up the trip with a three game series against the Tampa Bay Rays. The first game should be a good one, with a pitching matchup of Burnett vs Shields. Here are the pitching probables:
Mon: A.J. Burnett (9-4, 3.74ERA) vs James Shields (6-6, 3.70ERA)
Tues: C.C. Sabathia (10-6, 3.67ERA) vs Scott Kazmir (4-6, 6.69ERA)
Wed: Joba Chamberlain (6-2, 3.86ERA) vs Matt Garza (7-7, 3.68ERA)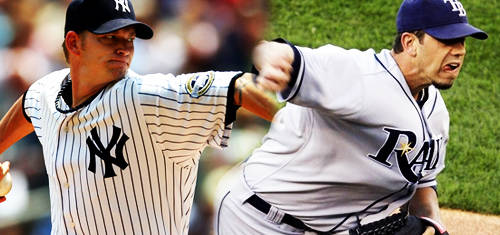 Like the new article format? Send us feedback!