Beyond the Playing Field: Pro Sports Most Caring Athletes Part Two
This is part two of my most caring athletes slides. Please give me more names of people and I will make sure to do a part three. Good news is what we need now a days about athletes, because all we ever hear is the bad.
I would like to highlight some athletes who make a positive impact, on and off the field or court.
This list is in no specific order of most caring, or giving in any way. I will probably leave some people out, so feel free to comment and throw some names out.
Kobe Bryant: After School All Stars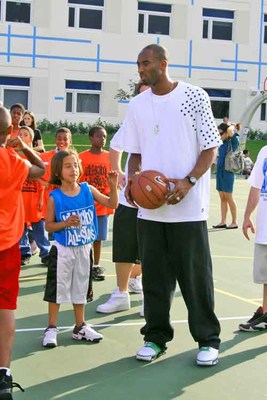 Kobe Bryant is the official ambassador for After School All Stars, a national children's charity that provides after-school programs to 72,000 inner-city kids.
The site can be found here: http://www.afterschoolallstars.org
The Kobe Bryant China Fund will partner with the Soong Ching Ling Foundation to raise money within China for education and health programs. Bryant's existing fund, the Kobe Bryant Family Foundation, will also educate school students in the U.S. about Chinese language and culture.
It will pay the salaries of four teachers to teach Mandarin and Chinese culture to middle-school students.
Bryant is touring Asia to share his basketball skills through the "NIKE Champion Returns – Kobe Training Camp."
"The kids in China are brilliant and they continue to amaze me every time I'm here," said the Los Angeles Laker in Shanghai on Saturday.
"I'm pleased to see these talented players and I know they have trained very hard to get to where they are today. My goal is to inspire these guys to work even harder to improve their skills and never give up their vision of becoming great players."
More can be found on his website: http://www.kb24.com/
Donald Driver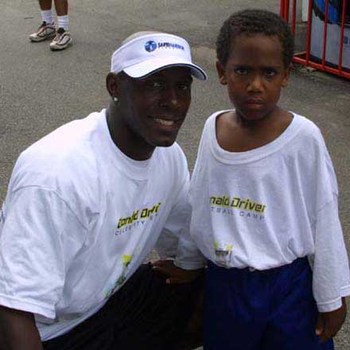 I would like to thank David Arreola from bleacher report for suggesting the Donald Driver foundation.
"The foundation's goal is to help change homeless family and education issues each day with STRONG HANDS that build and strengthen instead of destroy and weaken, with STRONG MINDS that invent new ideas to achieve these goals, and with LOVING HEARTS that overflow with love and compassion."
It is our belief that the state of homeless families and lack of education is an issue that is very overwhelming in America's society. In a world where we continue to make new strides to achieve the unachievable, homeless families and lack of education is an issue that America has yet to surmount.
In order for this condition to be addressed, we must stand up and accept that homelessness is an individual problem, not just America's problem, and that the education system is something we are all responsible for.
We must try to tackle these situations head on. In America, we all dream of achieving home ownership and graduating from school, yet many Americans have their dreams dashed with despair.
The Donald Driver Foundation understands that by accepting the challenge of homeless families and lack of education, we can take steps in minimizing this huge crisis.
The motto "Strong Hands, Strong Minds, Loving Hearts" encompasses that; with all of these elements, we will make a difference in this matter. Through donations and various service projects, as well as social activities, we will establish a high standard in the Houston and Green Bay areas.
The objectives of the Donald Driver Foundation are to:
Raise, broaden, and deepen the level of understanding of homeless families.
Eliminate the issue of homelessness one family at a time.
Become aware of the multiple roles of single parent families.
Encourage individual and group involvement in helping homeless families make the transition from being dependent to independent.
Provide opportunities for decision-making and for assuming responsibilities.
Provide assistance programs in promoting a greater understanding of the crisis.
Provide services to our schools, community, and shelters as the need occurs.
More about the Donald Driver Foundation can be found at: http://www.donalddriverfoundation.com/
Wayne Gretzky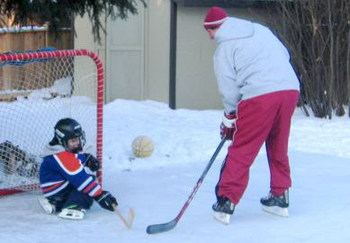 I would like to thank Paul Preibisius from bleacher report for suggesting Wayne Gretzky.
Founded in 2002, the Wayne Gretzky Foundation's mission is to provide less fortunate youth with the opportunity to experience the sport of hockey. This goal will be accomplished through the donation of hockey equipment and ice time, as well as providing the opportunity for young people to attend professional hockey games.
The Wayne Gretzky Foundation believes that hockey instills many positive life skills and contributes to the physical, emotional and social growth of young people.
The foundation is supported annually by a variety of fund-raising events and donations from corporate sponsors. A portion of proceeds from the Wayne Gretzky Estates Winery is donated to the foundation each year, as are proceeds from the Ford Wayne Gretzky Classic presented by Samsung and the Wayne Gretzky Fantasy Camp.
To date, the Wayne Gretzky Foundation has raised over $1 million in support of youth in hockey.
He has also worked many times with people in the special Olympics, donating his time to help them.
More about the Wayne Gretzky Foundation can be found here: http://www.gretzky.com/foundation/
Brett Favre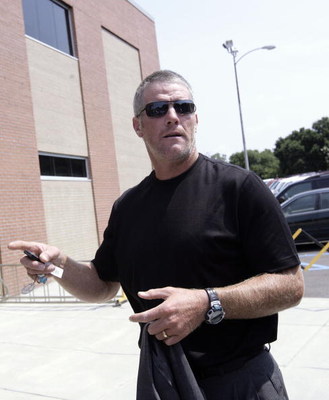 The 'Brett Favre Fourward Foundation' was established in 1996. Over the past eight years, in conjunction with his annual golf tournament, celebrity softball game and fund-raising dinners, the foundation has donated in excess of $1.5 million to charities in his home state of Mississippi as well as to those in his adopted state of Wisconsin.
More can be found on his official website: http://www.officialbrettfavre.com/
Eli Manning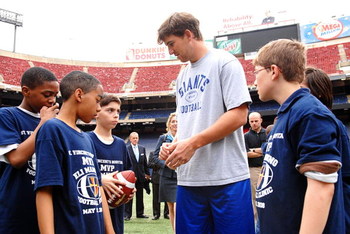 Eli Manning is an American football star who undertook a five-year campaign in 2007 to raise $2.5 million for the construction of "The Eli Manning Children's Clinics" at the Blair E. Batson Hospital for Children.
Eli said in 2007, "I am humbled by the work they do and am honored to make this five-year commitment to help raise funds to build this state-of-the-art clinic that will serve Mississippi families for years to come."
He also has been a major part of the Phoenix House: Since 1967, Phoenix House has been putting men, women and teens on the road to recovery. The largest non-profit alcohol and drug abuse treatment and prevention facility in the nation, each day they treat more than 5,000 persons in nearly 100 residential and outpatient programs throughout nine states.
LaDainian Tomlinson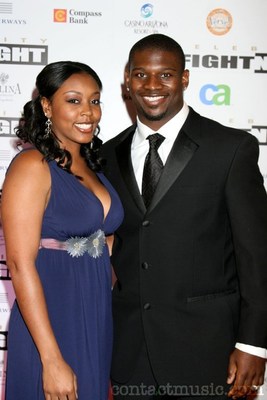 San Diego Charger Running Back LaDainian Tomlinson founded the LT Foundation in order to help children and families in the San Diego area.
Tomlinson's Touching Lives Foundation, Inc. engages in a number of programs designed to promote educational, social and cultural awareness and positive self-esteem to enhance the lives of children, families and communities.
L.T.'s 21 CLUB provides the opportunity for 30 kids per game from San Diego youth organizations and non-profits to attend a San Diego Chargers home game and meet with LaDainian Tomlinson after the game.
Giving Thanks with L.T. distributes 1,400 Thanksgiving Dinners to needy families from San Diego County the Tuesday before Thanksgiving.
L.T.'s Touching Lives Holiday Program offers toys and videos to kids at the Children's Hospital and Health Center during the Christmas Holiday. L.T. and
Friends make rounds throughout the hospital handing out toys to patients being treated in various centers of the hospital.
L.T. School is Cool Scholarship assists worthy students with their educational and occupational endeavors.
On top of his charity he has supposed many others, such as the Lance Armstrong foundation, Operation Kids, Celebrity Fight Night Foundation, Amber Watch Foundation.
More about his foundation can be found here: http://www.ladainiantomlinson.com/
Matt Leinart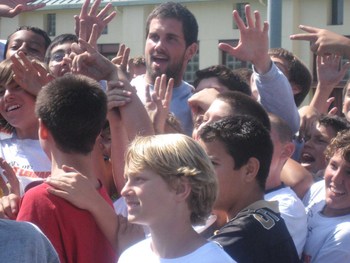 Matt Leinart is an American football star who is a member of the 2008 Red Cross National Celebrity Cabinet.
He also has his own foundation.
The Matt Leinart Foundation is a California 501(c)(3) Charitable Organization designed to provide opportunities to children who would normally not receive them. The children may come from financially and/or socially disadvantaged areas, or may have permanent physical and/or mental disabilities.
Among other charities, the Foundation supports the Banner's Children's Hospital in Phoenix; Los Angeles' Camp Ronald McDonald for Good Times; and Phoenix, Arizona based charity, Vested Interest.
More about the foundation can be found here: http://www.mattleinartfoundation.org/about-the-foundation/
Warrick Dunn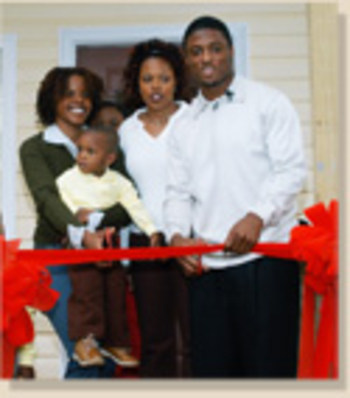 He established the Warrick Dunn Foundation and the Homes for the Holidays program, which helps struggling single parents purchase homes. He received a Giant Steps Award in civic leadership from former President Bill Clinton for his program.
In the aftermath of Hurricane Katrina, Dunn challenged all NFL players to donate at least $5,000 to the effort.
In 2007, Warrick Dunn along with Andre Agassi, Muhammad Ali, Lance Armstrong, Jeff Gordon, Mia Hamm, Tony Hawk, Andrea Jaeger, Jackie Joyner-Kersee, Mario Lemieux, Alonzo Mourning, and Cal Ripken Jr. founded Athletes For Hope, a charitable organization, which helps professional athletes get involved in charitable causes and inspires millions of non-athletes to volunteer and support the community.
More about his foundation can be found here: http://www.warrickdunnfoundation.org/index.php
Yao Ming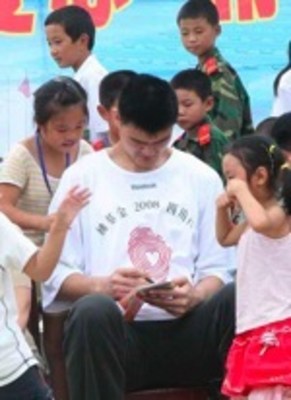 Yao Ming created the Yao Ming Foundation to build schools in China after the May 2008 earthquakes. The foundation will help raise funds and awareness of children's wellness and welfare issues in China and the United States.
On top of his foundation he has also helped the Chi Heng Foundation, China Youth Development Foundation, Project Hope, and the Red Cross.
More about his foundation can be found here: http://www.theyaomingfoundation.org/
Keep Reading