The Greatest Pitchers of Each Decade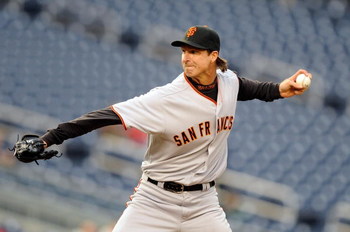 So, let me first explain what this list is. This is a list of the greatest pitchers of each decade. Not the greatest pitcher to pitch in a given decade, the greatest pitching year in a decade, or the greatest pitcher to have his best decade in a given decade. This is about the most dominating pitcher in Major League baseball during each decade from the 1890s to the 2000s.
Each decade is evaluated only on the years during that decade, and nothing else. For example, when I picked the 1970s, I was only looking at 1970-1979.
Why start in 1890? Pre-1890 baseball was far to unorganized, with most pitchers pitching a few really dominant years, and then burning out. So I decided to draw the line where I think organized baseball really became professional—1890.
One more note. In my opinion, the five best pitchers of all time are Walter Johnson, Lefty Grove, Cy Young, Pedro Martinez, and Greg Maddux. Several of these pitchers did not make the list.
Not because they were blocked by someone else, but because they simply never had a decade that was better than anyone else's, or because their prime's coincided with the end of one decade and the beginning of another.
This was originally published at FantasyBullpen.com.
1890's—Kid Nichols, RHP.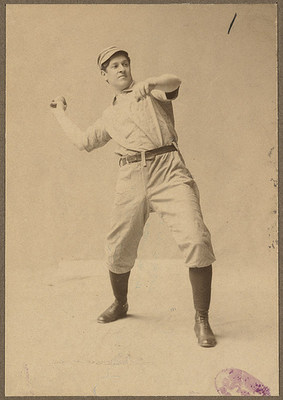 Stat line: 297-151, 2.97 ERA, 1.232 WHIP, 146 ERA+, 1.48 K/BB, 417 CG.
Nichols won almost 300 games in that decade alone, and completed 417 of the 440 games he started. He was only taken out of 23 games over the 10 year period. Not the best decade on this list, but not the worst, and those complete games are simply incredible.
One of the 10 best pitchers of all time, and he pitched almost his entire (relevant) career during this decade. There were plenty of pretty good pitchers, but most played a year or two and burnt out.
Nichols sustained success, with that kind of workload and that dominance, is one of the more incredible performances in baseball history.
1900s—Mordecai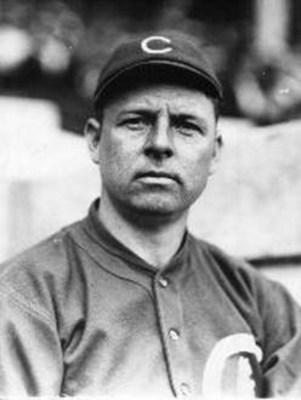 State line: 144-65, 1.63 ERA, 0.984 WHIP, 163 ERA+, 2.24 K/BB, 170 CG.
This decade was probably the most difficult to pick. There are four candidates as I see it—Mordecai Brown, Ed Walsh, Christy Mathewson, and Cy Young.
Cy Young is probably considered the greatest pitcher of the 1900s, and he did win the most games that decade. But Brown has the clear advantage in ERA, ERA+, WHIP, and W percentage, giving him the edge in my opinion.
It's very much dependent on preference—Cy pitched far more games and innings, and thus, was the more valuable of the two.
Brown, pitching with the most mangled hand in baseball history, was the more dominant, and had a tremendous impact on multiple pennant races in the middle of this decade.
1910s—Walter Johnson, RHP.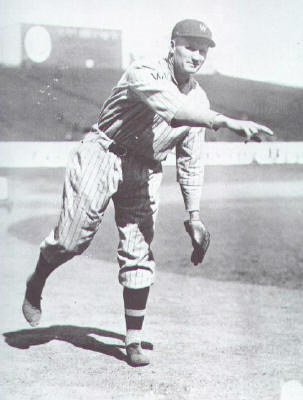 Stat line: 265-143, 1.59 ERA, 0.953 WHIP, 183 ERA+, 3.36 K/BB, 327 CG.
This decade was one of the easiest to pick. Walter Johnson is probably the greatest pitcher to ever live, and this decade stretched through his prime. Johnson's decade is probably the greatest pitching decade of all time.
The best hurler in the NL, and really the only other guy I considered, was Pete Alexander, although his 145 ERA+ pales in comparison to Johnson's 183.
Johnson had a commanding advantage in pitching win shares that decade, and trailed only Ty Cobb in overall win shares.
1920s—Dazzy Vance, RHP.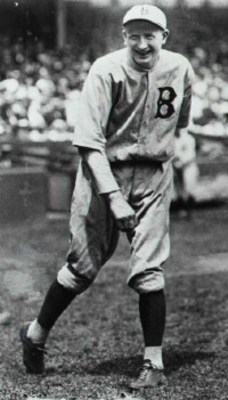 State line: 47-90, 3.10 ERA, 1.205 WHIP, 130 ERA+, 2.51 K/BB, 171 CG.
If I made a list of the 30 best pitchers of all time, Vance probably wouldn't make it, nor would he likely make a list of the 30 best pitching decades of all time. But that just shows you, the 1920s were dominated by star hitters like Ruth and Foxx, more than star pitchers.
But Vance was still very good. From 1922 to 1928 (from the ages of 31 to 37) Vance led the league in Ks each year, wins twice, and ERA three times. He won an MVP (finishing fifth once). He led the league in K/BB rate six straight years, although two of them actually came in the 1930s.
1930s—Lefty Grove, LHP.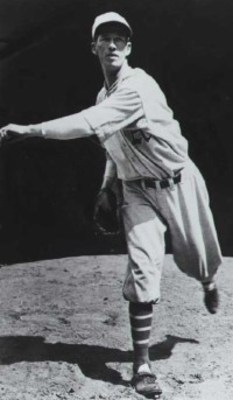 State line: 199-76, 2.91 ERA, 1.243 WHIP, 161 ERA+, 2.05 K/BB, 197 CG.
Grove is one of the three best pitchers of all time in my mind, along with Walter Johnson, and Pedro Martinez. And Grove (far and away the greatest lefty of all time) simply dominated in the 1930s.
The 1930s were possibly the greatest offensive decade of all time, yet Grove posted a sub-three ERA, giving him an ERA more than 60 percent better than the league average. He led the league in ERA seven out of 10 times, WHIP five times, and K/BB rate five times. He did this all after his 30th birthday, making it all the more impressive.
Carl Hubbell would be my second choice in all likelihood, but he's far, far away from Grove. This pick was never in doubt.
1940s—Hal Newhouser, LHP.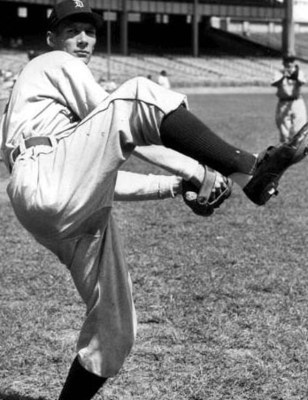 Stat line: 170-118, 2.84 ERA, 1.302 WHIP, 138 ERA+, 1.48 K/BB, 181 CG.
Newhouser might be the least known pitcher on this list, and on an all time basis, he's probably the worst (although, that's not saying much, he's still a no doubt hall of famer).
But his 1940s decade was pretty good to say the least. Newhouser holds the distinction of being the only pitcher to win the MVP award two years in a row, 1944 and 1945. But past that, he finished second the next season, and the two seasons after that, 1947 and 1948, he led all hurlers in pitching win shares.
He led the league in wins four times, ERA four times, win shares four times, strikeout rate four times, and hit rate three times.
1950s—Whitey Ford, LHP.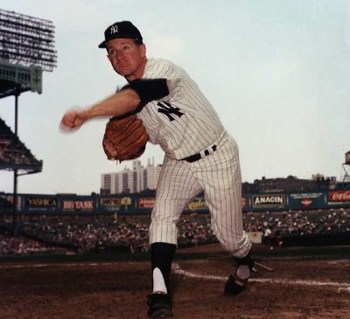 Stat line: 121-50, 2.66 ERA, 1.258 WHIP, 139 ERA+, 1.38 K/BB, 94 CG.
Most would argue that another lefty, Warren Spahn, was the best pitcher of the 1950s. But Ford has a much better ERA, ERA+, and winning percentage.
That winning percentage should not be surprising. Ford was the ace of the Yankees during their greatest days (the 1950s), and has the highest winning percentage since 1900, the third greatest record of all time.
1960s—Sandy Koufax, LHP.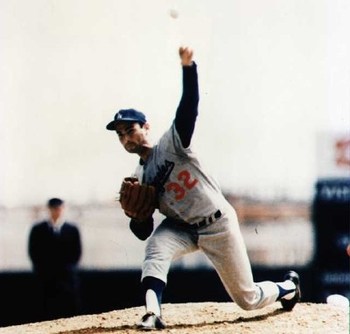 Stat line: 137-60, 2.36 ERA, 1.005 WHIP, 147 ERA+, 3.73 K/BB, 122 CG.
With all due respect to Bob Gibson, the 60s belong to Mr. Koufax. From 1962 to 1966, Koufax went 111-34, led the league in ERA each season, and average 285 strikeouts a year.
Even though Gibson pitched three more years, I'm giving this to Sandy.
1970s—Tom Seaver, RHP.
Stat line: 178-101, 2.61 ERA, 1.073 WHIP, 138 ERA+, 3.11 K/BB, 147 CG
This was a difficult decade to pick. Seaver, Jim Palmer, Steve Carlton, and Nolan Ryan, all pitched most of their 20s during this decade. In the end, it was Seaver or Palmer, and I give Seaver a slight, slight edge.
His ERA and WHIP are sick, as are his two Cy Young's and seven top-five finishes. He also won the award in 1969, but that doesn't "technically" count now does it?
Seaver, the NL's best strikeout pitcher for many years, was the more dominant pitcher during the decade in my opinion.
1980s—Roger Clemens, RHP.
Stat line: 95-45, 3.06 ERA, 1.136 WHIP, 139 ERA+, 3.27 K/BB, 58 CG.
Is it crazy to call a guy who starting pitching in 1984 the best pitcher of the 80s? I don't think so. He had a solid rookie year, but over the last half of the decade he was amazing.
Taking out his '85 season, he has a 2.75 ERA that decade, giving him a 154 ERA+. He also won a couple of Cy Young's and an MVP.
1990s—Greg Maddux, RHP.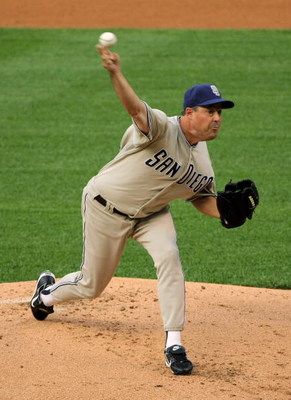 Stat line: 176-88, 2.54 ERA, 1.055 WHIP, 162 ERA+, 3.98 K/BB, 75 CG.
Maddux was amazing, and he had to be the pick. He had a 2.54 ERA during the steroid era, won four straight Cy Young's, and finished top-five seven straight seasons. He was simply amazing.
Second would be Roger Clemens, who has another decade with a 150 or higher ERA+. In fact, Clemens has a 130 or higher ERA+, and more than 1,000 strikeouts in three different decades. But he had a few bad years in the 90s, and many considered him washed up. He simply doesn't touch Maddux.
The other two guys recognized for this period (Johnson and Pedro) emerged during the end of the decade. Maddux was just the best by a good margin.
2000's - Johan Santana, LHP
Stat line: 120-59, 3.11 ERA, 1.114 WHIP, 144 ERA+, 3.64 K/BB, 9 CG.
This was a very tough choice. My top four were Johan, Randy Johnson, Pedro Martinez, and Roy Halladay.
I quickly eliminated Halladay. He has been good, but not that good, more of a work horse than a dominator. Martinez has the best rate stats, but he hasn't done all that much since 2003, which takes him out of consideration here. Johnson would be most people's choice, but he has a lower ERA+ this decade than Johan, and fewer great years than Santana.
Johan has a couple of Cy Youngs, and has finished top-five five consecutive years since becoming a full time starter. Randy has been the most impressive, doing what he is doing at his age.
But Johan has been the best in my opinion, without a blemish since becoming a full time starter, something you can't say about the other three this decade (injuries mostly).
Keep Reading