7 Whacked Suggestions for an Alternative to the BCS* Part 1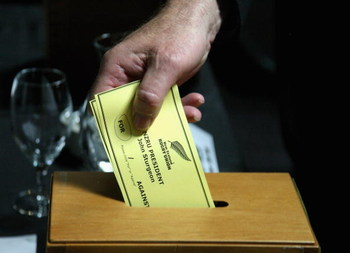 Most of us know that the BCS is one of the worst compromises in sports history. Instead of complaining about the BCS I gave my imagination free reign to create a plausible solution to this mess. So, why don't we see what might happen if alternative forms of decision making were used to select our national champion...
First, a disclaimer...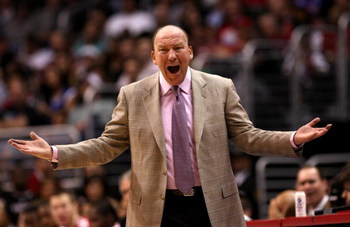 * This IS humor so please don't go getting your panties in a wad...
The Democracy Way...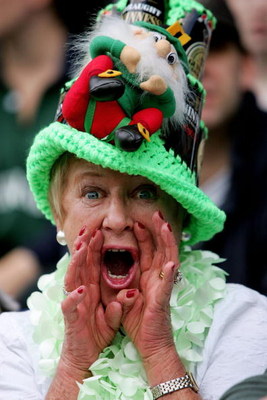 In a real democracy every citizen gets a vote (we'll deal with the Republic/Electoral College system in a bit...). So, each of us, and that does mean every one of us, would get to cast a vote for the team we think should be crowned the national champion.
The result?
Those crazy Irish might be the first sub .500 team to win the crystal ball!!!
The Dictatorship Way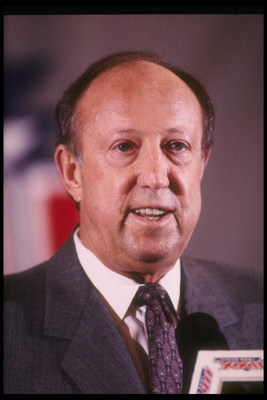 Chapter 3 in the "How to Become a Dictator" book states that you must remove all competition for the top spot then grab it and keep it with brute force and intimidation.
Hmmm... This means that someone in the upper echelons of the current BCS system figures a way to grab all the power and keep it for themselves. Maybe this person would keep all of us "in line' with the threat of the Death Penalty... use your imagination...
OK - so who would end up on top? Who knows but but the fight to the top would be very entertaining.
But, absolute power corrupts absolutely so I'm gonna say that the school that can pony up the most cash wins the prize. Harvard would have had a shot but Big Red's endowments are completely in the tank... Michigan, Texas, Stanford, and anybody else who still has cash enter into an insane bidding war...
My hero, Tebow, addresses the nation to appeal for reason but finds that he has lost his senior year of eligibility and the Gators have been put on double secret death probation.
The Academy Award Way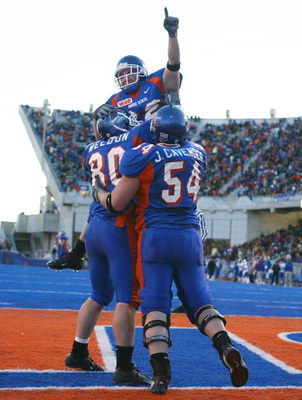 Get this... An exclusive group of individuals cast secret ballots which are audited by shifty accountants... This is tailor made for college football and would put the Byzantine BCS to shame!
Since the Academy loves art, underdogs, and comeback stories over box office performance let's see where this method takes us...
Boise State wins in a "Feel Good" 11-1 college football season.
USC beats out Texas and Alabama for the Lifetime Achievement Award.
The Electorate College Way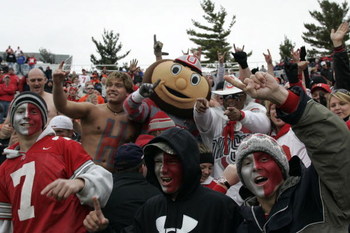 Let's see if I can explain this....
Each state gets a vote for each D1 team located in that state. These votes must be cast per the instructions of the state college board. Some voters can vote individually - some must vote as a state block.
I won't go into all the details of this system (yes, I've spent most of the weekend daydreaming about this) but one factor will be if your home teams lose to highly ranked out of state teams. Who ever beats you the worst you have to vote for them!
Enough headache inducing prep talk... who might take advantage of this system?
OHIO STATE!!! They travel to a lot of states with lots of schools and they DON"T have to play in a BCS championship game!!!
The Theocracy Way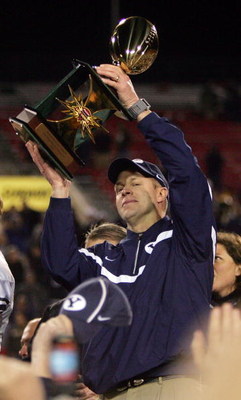 Sorry, but there are only a few schools that can claim the inside rail for this system since career religious professionals get to cast ballots!
The Irish might be the front runners but the BC boys would put a big split on this block. The Protestants, like SMU, TCU, and Baylor, would find themselves in the game but only on the edge.
This process would make each ballot casting meeting look like a Southern Baptist convention!
My guess?
BYU wins by collecting the most second place votes!!!
The Party System Way
If political parties can nominate a party member to run for the presidency why don't we have our college conferences do something similar?
Each conference gets to pick a team to toss into the "General Tournament".
Yeah, this is starting to look like a playoff system but think of the fun we could have trying to figure out who should play and where! I kinda like this because one of the things I really look forward to each year is the off-field love fest between Texas and Oklahoma - under this system it would even be better!
Who takes advantage?
The SEC - but only after Tennessee fights to overturn the suggested solution that the conference champion represent the conference... At least this would mean more headlines for newbie Coach Kiffin.
The "Survivor" Way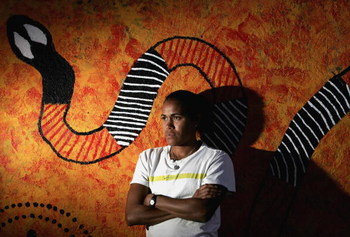 On the third weekend in December each one of the Top 25 college football teams sends a representative to a remote location to compete in a winner take all competition.
CBS loves this idea but the bias towards the SEC would keep Florida, LSU, Alabama, and an upstart or two, in the running each year.
Tenny boppers all over the world squeal with delight at the thought of seeing Tebow, Bradford, McCoy (and many other 20 yo studs) frolic around in a tropical paradise.
This attempt to select a national champion was put on hold after NFL agents complained of the impact injuries to their potential clients had on future earnings...
Keep Reading

Florida Gators Football: Like this team?