Chargers Camp: Players at the Crossroads.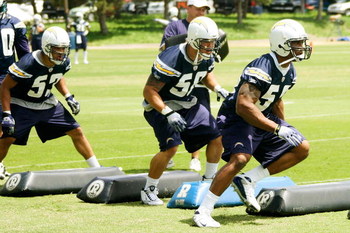 LB Matt Wilhelm's agony is over, but other Chargers are still in crisis. This camp is a crossroads for several important and familiar names. Here are a few storylines of interest: in the receiving corps, on the D-line and O-line, in the secondary, and don't ignore management and coaches. The biggest crisis is with the greatest player, LaDainian Tomlinson.
This is his first training camp with a media cloud of doubt darkening his outlook.
Success begins in training camp. So does failure. These key individuals stand at the crossroads, as does the team. Will they go forward or backwards? Writer Dennis Hassell condenses hundreds of reports and analysis into a short overview on which way the wind may blow for individuals, and for a team that is poised to climb the mountain. Or tumble all the way down. Amongst those in crisis are some familiar, even famous names...
Buster's Last Stand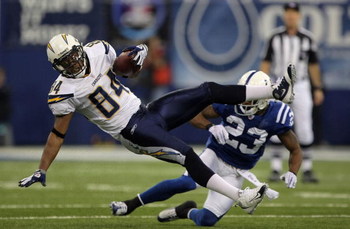 Buster (Craig) Davis is in crisis, due to repeated injury and perhaps attitude problems. PREDICTION: Davis will be used heavily in exhibition, and will start fast. He will show good potential and vie with Malcom Floyd and Naanee as first backup WR for VJ or Chambers on the depth chart.
Canadian Bakin'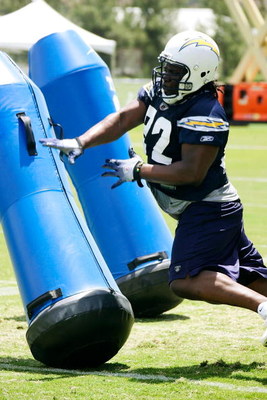 DEs Jaques Cesaire and Ryon Bingham, like Hart, are in no immediate danger, but the prediction is raw Canuck talent Vaughn Martin is a fast learner. He will see playing time in the regular season. Cesaire and Ryon have to bring it, or this season will be their only one as a starter. Because, as early as next year, Vaughnzilla is going to stomp Tokyo (and Oakland, Denver and Kansas City) flat.
Hart Attack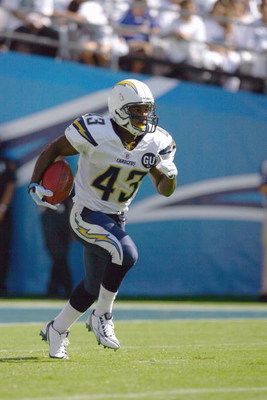 Clinton Hart's crisis may not come until mid-season, as he has no experienced challenger. If he does not improve, and early, however, management will fast-track his successor.
Hart is like the girl a guy lives with but doesn't marry 'cause he is still hoping someone better comes along.
(When will certain women clue into this about men in their 30s?)
Heavyweights: Forney Vs. Vasquez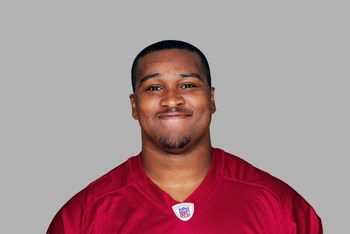 Have no doubt: former Falcon OL Kynan Forney is already in a fight for a starting job with rookie Vasquez, who signed a four-year contract July 24. Prediction: Vasquez will start slow, but get more and more playing time. Forney has to take it up another notch this year, or he will be a career backup. This is too close to call for this year, but Vasquez will start by next year, here or elsewhere.
Last Charge of the LT Brigade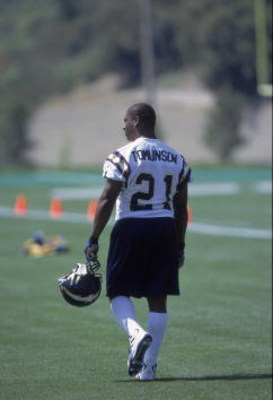 It is absurd to suggest training camp will be a crisis for LT, as he will show little good or bad, and it is highly likely he will not have a carry in the preseason.
However, this training camp is very important for one of the greatest players in the modern era. Every pro athlete, especially in injury-prone sports, has a biological clock ticking down. Tomlinson wants to set a tone from camp onwards that he is, as always, all business. If he struggles early, or worse, gets injured, the nattering nabobs of negativism will build to a crescendo pitch, and make it harder to focus on the task.
Prediction: In a season that will be the climax of his career, LT will not only hit game one at full stride, but Coach Turner will feature Tomlinson with a variety of wrinkles not seen before. With a re-tooled O-line, and a renewed defense that will put the ball in his sure hands, LT will deliver the mail through rain, snow or hail. LaDainian Tomlinson will win the Super Bowl or utterly expend himself in the effort. That effort started months before training camp. It started when he was 12. Greatness is hard to describe, but it is easy to recognize.
Super Bowl XLIV, Miami: Chargers 31 Giants 17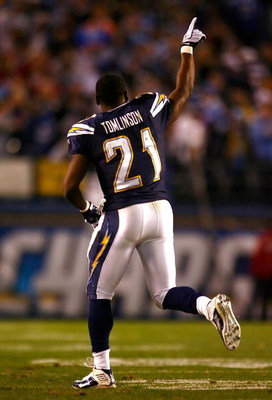 This also a crisis camp and season for Head Coach Norv Turner and GM AJ Smith to a lesser extent. Anything less than the AFC Championship is a serious failure. Missing the playoffs may be the chop for Turner, and put GM AJ Smith on the block.
PREDICTION:
Super Bowl XLIV, Miami: Chargers 31 Giants 17.
MVP: LaDainian Tomlinson
Keep Reading

San Diego Chargers: Like this team?