Looking Ahead to 09—10: Three Red Wings Who Must Step Up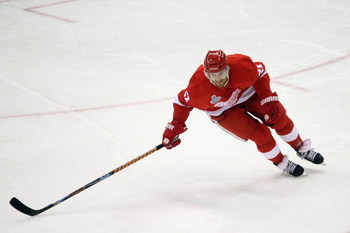 Marian Hossa, Mikael Samuelsson, Tomas Kopecky, and Ty Conklin have all left Detroit via free agency. If you add Jiri Hudler to that group (he's likely gone one way or another) you have 88 goals, 187 points, and 25 wins walking out the door.
That's 30 percent of the Red Wings' goals and 49 percent of their wins last season.
With only about $1.7 million of cap space and 21 players already under contract (this is assuming Justin Abdelkader will be on the team), it's pretty safe to say that the current Red Wings will be picking up the slack.
Here are three players who will need to have big years in order for the Red Wings to stay on top of the NHL's Western Conference.
Valtteri Filppula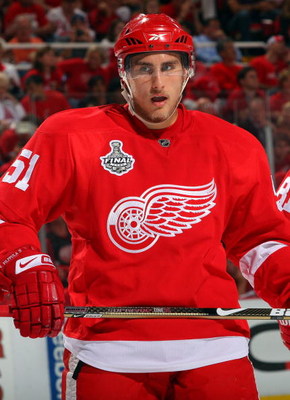 Valtteri Filppula
08-09 Stats: 80 GP, 12 G, 28 A, 40 P
After 25 year old Valtteri Filppula was given a 5 year $15 million contract extension last offseason, the former 2nd round in 2002 pick put up career highs in assists and points in 2008—2009.
What's more impressive is that he did this while receiving less ice time as a result of the arrival of Marian Hossa.
Now that Hossa's gone, Pavel Datsyuk and Henrik Zetterberg will likely be reunited on the first line leaving Finland native Filppula as the second line center where he played in 2007—2008.
Filppula has the potential to build on his career high in goals (19) next year but he also needs to continue to rack up the helpers.
With the loss of scoring and his likely promotion to second line duties, Filppula must lead the secondary scoring charge in 2008—2009.
Ville Leino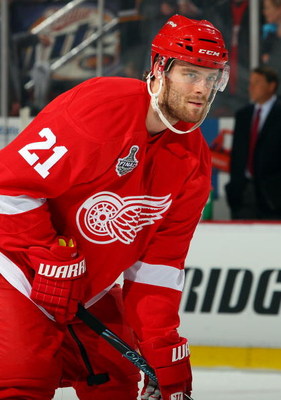 Ville Leino
08-09 Stats: GP 13(57), G 5(15) A 4(31) P 9(46)
*Parentheses indicate stats from AHL
The Red Wings signed Finland native Ville Leino in 2008 after the undrafted winger broke the SM—Liiga record for points in a season. After being assigned to the Red Wings AHL affiliate Grand Rapids Griffins at the beginning of the year, Coach Mike Babcock remarked of Leino "He is the best player I have been involved in sending to the minors, I can tell you that."
In 2008—2009, Leino was recalled from Grand Rapids for 13 games in which he put up an impressive nine points, including a highlight reel goal where he shot the puck between his legs and past Washington Capitals goaltender Jose Theodore. He's a sure thing to be on the NHL roster this year and will likely float between the second and third lines.
Of the three Griffins likely to crack the roster this year, Leino is the most prolific scorer. With soft hands and a nose for the net, Leino is just what the Wings are going to need to replace the loss of scoring. He needs to step up and have a big year.
Chris Osgood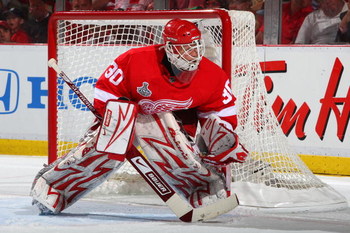 Chris Osgood
08-09 Stats GP 46,GAA 3.09, SV% .887
Record: 26-9-8
To say 36 year old Chris Osgood struggled in 2008—2009 would be quite an understatement. He allowed one whole goal more per game than he did the previous year. Without the surprisingly strong play by backup goalie Ty Conklin, the Red Wings might not have won their division.
Osgood will enter the 2009—2010 season coming off an impressive showing in the Stanley Cup playoffs where the Alberta, Canada native bounced back from his poor regular season by putting up a .926 save percentage and allowing just over two goals per game.
This year, Osgood won't have a solid backup to bail him out if he plays inconsistently. With Conklin leaving for St. Louis, the backup duties fall to unproven 25 year old Jimmy Howard.
That coupled with the likely decrease in scoring with the loss of Hossa, make it imperative that Osgood plays at a high level all season.
Keep Reading

Detroit Red Wings: Like this team?