5 Most under-rated Chicago Bears.
When I talk to people about the Bears, they never want to give credit. People say, "They are washed up and over-rated." I disagree. There are many players on the Bears roster that are under-rated, and overlooked. I think the Bears are going to take a lot of teams, and smack talkers by surprise. There are a lot of things that people don't seem to focus on. For instance, the Bears had 32 defensive takeaways last year, taking 2nd overall.In addition, the Bears offense had the best starting field position in the league last year. On the downside, the Bears offense had the shortest drives in the league, leaving their defense to pick up the slack. With the addition of some key pieces, the Under-rated Chicago Bears will take them by storm.
5.) Desmond Clark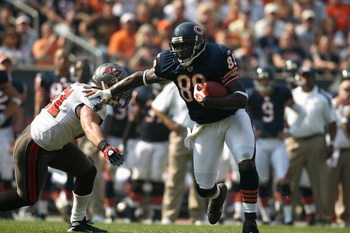 Des has been a clutch receiver in the past, and I see him having success with the addition of Jay Cutler. I think that with his size,hands, and his aggressive play, he is a very under-rated player. He is also a good blocker. I remeber Rex Grossman throwing to Clark on 3rd down quite a few times.
4.) Robbie Gould.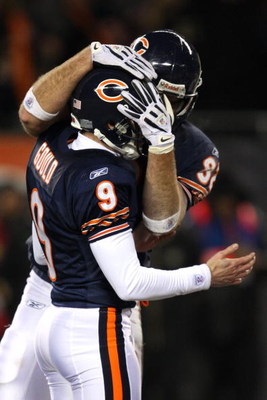 Gould is our leading scorer. He also has the third most accurate kicking record of all time. He has made some of the most improbable, clutch kicks I have ever seen.
3.) Matt Forte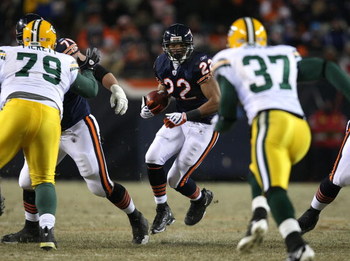 I have heard negative things about Forte too. People have said that he just had a lucky rookie season, and garbage like that. Matt has had the most receptions as a rookie running back since LT's rookie season, and he only had one fumble the whole season(bogus call might I add). He is lined up to hit the stars this year. Matt has a rejuvenated offensive line, and a QB that has a threatening arm. I think Forte will put up better stats than he did last year.
2.) Jay Cutler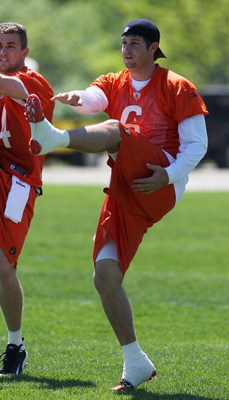 So many people are now bashing Cutler. These unfortunate individuals are sour, and jealous fans. Jay will be the reason the Bears don't have the shortest drives in the league next season. This will give the defense opportunity to rest. People saying Jay will fall flat on his face is just obtuse.
1.) Brian Urlacher.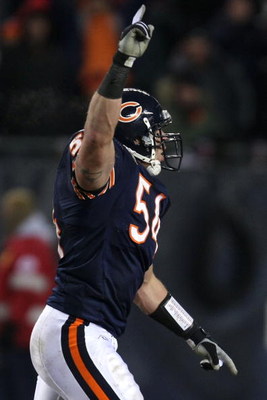 Statistically it was not his best year, and he is taking heat. I think he is going to have a major bounce back. There is a lot of new energy in the Bears locker room, and I think it will be the spark that lights Brian's fire.
Keep Reading

Chicago Bears: Like this team?