The 10 Best Fantasy Baseball Hitters in 2009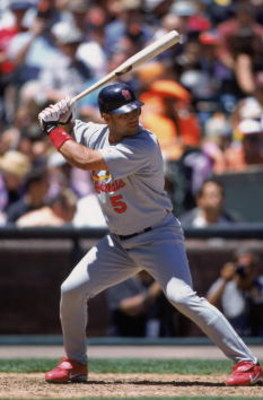 This article focuses on the 10 best hitters to have on your fantasy baseball team. These are not necessarily the best players but they are the ten position player with the most fantasy value.
Considerations are current stats, last three year averages, and position value.
Position value weighs how much better the player is than everyone else at their position. For example, there are only a few solid fantasy SS, but there are plenty of 1B to go around.
Honorable Mentions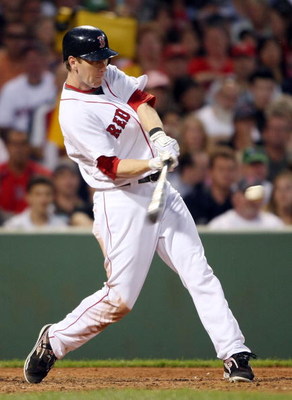 Ryan Braun
Jason Bay
Miguel Cabrera
Mark Texiera
Ian Kinsler
Evan Longoria
10. Ryan Howard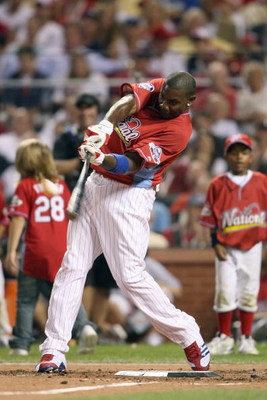 1B Philadelphia Phillies
Current 2009 Totals: .265 BA, 23 HR, 68 RBI
Last 3 Years Averaged: .279 BA, 51 HR, 144 RBI
The powerful 1B for the Phillies has continued to hit the ball out of the park in 2009. Howard is on pace for a solid year and has always been regarded as a second half player.
Howard has plenty of oppurtunities for RBI with a lineup that includes Chase Utley, Jimmy Rollins, Shane Victorino, and Jayson Werth often hitting in front of him.
With a strong second half, his three-year averages of 51 HR and 144 RBI are not out of reach.
9. David Wright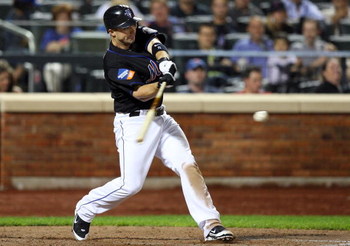 3B New York Mets
Current 2009 Totals: .324 BA, 5 HR, 44 RBI, 21 SB
Last 3 Years Averaged: .313 BA, 30 HR, 116 RBI, 23 SB
The 26 year-old third baseman for the New York Mets has put together another strong campaign in 2009. Wright hits for average, power, and steals bases.
He has seen a dip in his power numbers, which he credits to playing in the new spacious Citi Field. Although his HR total has dropped, Wright has maintained a solid .324 average and is on pace to set career highs in the stolen base department.
On the often injured Mets, Wright is the only star player that has shown the ability to stay healthy. Stars Jose Reyes, Carlos Beltran, and Carlos Delgado have seen much of the DL this season.
When Reyes and Beltran return to the Mets lineup, Wright's numbers should increase with the added protection and offensive support.
8. Justin Morneau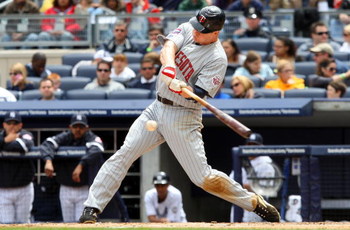 1B Minnesota Twins
Current 2009 Totals: .317 BA, 21 HR, 71 RBI
Last 3 Years Averaged: .297 Average, 29 HR, 123 RBI
The 2006 AL MVP has kept raking the ball this season. Morneau combines with Joe Mauer to create arguably the best 3-4 hitters in any lineup in the MLB.
Justin Morneau has hit for average, power, and is second in the AL in RBI. Morneau could easily be higher on the list if it wasn't for the amazing depth of first basemen in the MLB these days.
7. Carl Crawford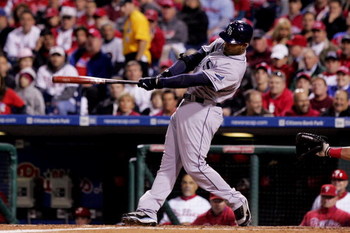 OF Tampa Bay Rays
Current 2009 Totals: .310 BA, 8 HR, 45 SB, 61 R
Last 3 Years Averaged: .301, 12 HR, 44 SB, 84 R
Carl Crawford is having a career year lighting up the base paths in 2009. With 45 stolen bases already, it seems like Crawford steals bases at will, wherever and against whoever he wants.
Though he doesn't have much power, Crawford scores runs, steals bases, and hits for average.
He is complimented in the Rays lineup by Evan Longoria, Carlos Pena, and B.J. Upton, which leads to plenty of scoring opportunities.
6. Raul Ibanez
OF Philadelphia Phillies
Current 2009 Totals: .316 BA, 24 HR, 63 RBI
Last 3 Years Averaged: .291 BA, 26 HR, 113 RBI
Raul Ibanez has surprised everyone with the ridiculous numbers he has put up in 2009. Ibanez is second to only Albert Pujols in slugging percentage, has hit for average, and is looking at a career high in HR.
The 37 year-old outfielder was a steal in most fantasy drafts and can be expected to continue producing while hitting in the loaded Phillies lineup.
Ibanez is near the top of the league leaders in many categories. And before going on the DL in June, Raul was having a season that was closely rivaling Albert Pujols.
5. Chase Utley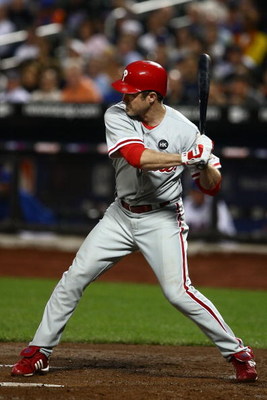 2B Philadelphia Phillies
Current 2009 Totals: .315 BA, 21 HR, 64 RBI
Last 3 Years Averaged: .309 BA, 29 HR, 103 RBI
Chase Utley is the best fantasy second baseman in the MLB. At a weak position, he dominates by hitting for average and power.
With a sweet left-handed stroke, Utley is one of the best hitters in the game and continues to be a consistent ingredient in the Phillies success.
4. Prince Fielder
1B Milwaukee Brewers
Current 2009 Totals: .308 BA, 23 HR, 81 RBI
Last 3 Years Averaged: .277 BA, 37 HR, 101 RBI
The 2009 Home Run Derby Winner Prince Fielder has put together a solid season.
Though he has the same number of home runs as Ryan Howard, his batting average is 43 points higher. Prince is second in the MLB in RBI and third in slugging percentage.
3. Joe Mauer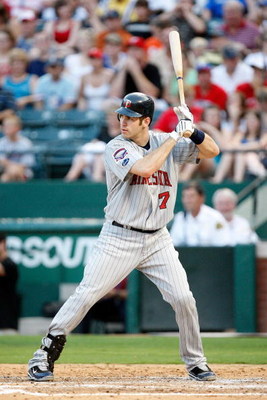 C Minnesota Twins
Current 2009 Totals: .367 HR, 15 HR, 33 BB, 33 SO
Last 3 Years Averaged: .326 BA, 10 HR
Joe Mauer is by far the best hitting catcher in all of baseball. He is hitting an incredible .367 (which leads the AL) and has walked the same amount of times he has struck out.
His 2009 numbers are also incredible because he missed the month of April and didn't seem to notice as he hit over .400 in May.
No other catcher compares to Joe Mauer at the plate, and few players do in all of the MLB.
2. Hanley Ramirez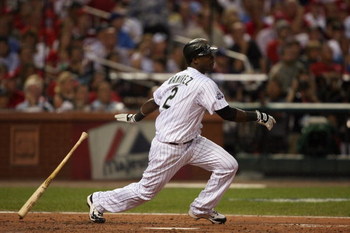 SS Florida Marlins
Current 2009 Total: .344 BA, 14 HR, 61 RBI, 13 SB
Last 3 Years Averaged: .308 BA, 26 HR, 69 RBI, 46 SB
Hanley Ramirez is an amazing athlete with speed and power. He plays at a weak position with three or four legitimate fantasy options.
Hanley is a candidate to go for 30 HR and 30 SB this year. Not to mention he leads the NL in batting average by hitting .344.
One of the best all-around players in the MLB, he is almost a perfect fantasy baseball player.
1. Albert Pujols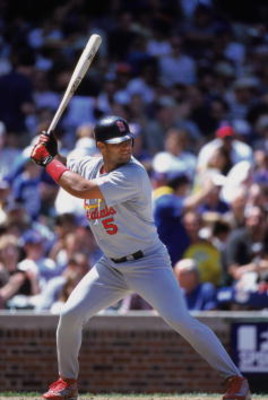 1B St. Louis Cardinals
Current 2009 Totals: .334 BA, 34 HR, 90 RBI
Last 3 Years Averaged: .338 BA, 39 HR, 119 RBI
One of the greatest players to ever play the game of baseball, Albert Pujols is having one of his best seasons of his career.
He leads the MLB in HR, RBI, slugging percentage, OBP, OPS, and BB. He has also walked almost twice the amount of times he has struck out.
There is no question Albert Pujols has been the best hitter in the MLB this year.
Disagree?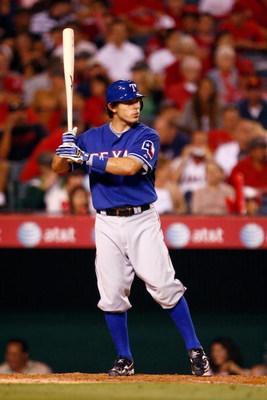 Please comment and give your opinion.
Keep Reading