The Kid and the Home Run Derby: How 'Bout One More Show?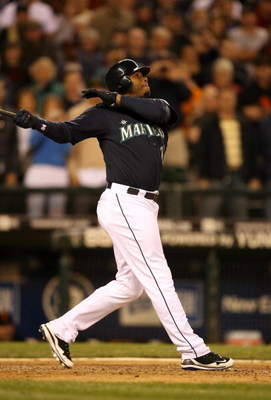 When Michael Jordan was in his last year with the Washington Wizards, he was given the chance of playing in one last NBA All-Star Game.
I think the same needs to be done for the guy who has the sweetest swing in baseball, Ken Griffey Jr.
I felt that the 2009 Home Run Derby was missing something. No, make that someone.
Griffey should be given one last invitation to the Home Run Derby, even if he can't muster an All-Star bid.
After all, he is the one who made that event "cool."
When everybody else took it seriously and tried to hit every ball to the moon, Griffey would step up to the plate with his hat backwards, be cool, calm, collected, and simply have fun hitting the long ball.
Plus, his swing is a beauty to watch. So let's give "The Kid" one more chance to swing for the fences; if there's still time.
**I know the pics don't match the years, but I just wanted to show off that sweet Griffey swing.**
1990: A Learning Experience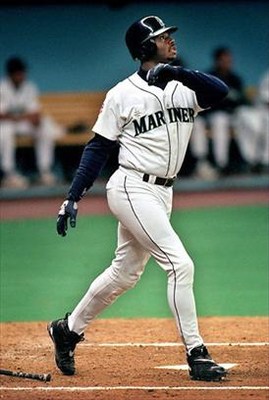 In his first Home Run Derby, Griffey, came up with the big goose egg.
At Wrigley Field, he never got a ball over the ivy. Truly a rare sight for any baseball fan.
In a Derby that featured the Bash Brothers (Mark McGwire and Jose Canseco), Cecil Fielder and Daryl Strawberry, the winner was actually the hometown boy, Ryne Sandberg.
Sandberg hit a whopping three homers to come away with the crown.
1992: Beaten By a Bash Brother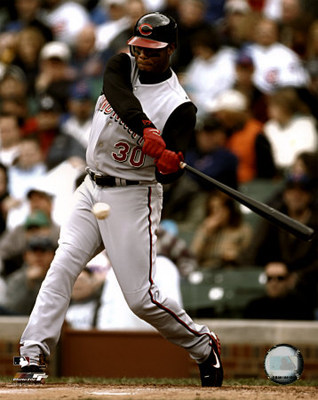 The stage was Jack Murphy Stadium in San Diego, and some notable opponents were Mark McGwire, Gary Sheffield, and the debut of Barry Bonds in the Derby.
Griffey collected seven home runs, but the Bash Brother that be (McGwire) hit 12 to earn the victory.
Even though he is 0-2, Junior was quickly learning how to be the best of the Derby.
1993: Reaching the Finals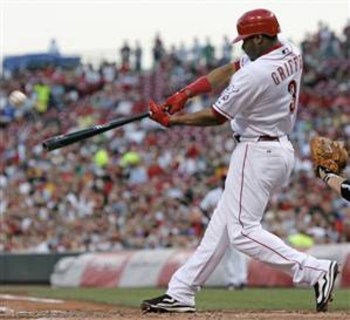 The '93 Derby was held at one of the better parks in the league in Camden Yards, and Griffey finally made the finals in his third try.
However, he had to face Juan Gonzalez once he got there. He beat Albert Belle, Cecil Fielder and Barry Bonds to earn the right.
Gonzalez and Griffey went toe-to-toe, but Junior fell short in a playoff to "Long" Juan, and still no trophy for Griffey.
1994: Junior Wins in Steel City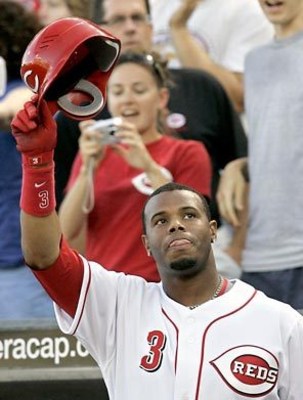 Alas, Junior is crowned Home Run Derby King while competing at Three Rivers Stadium in Pittsburgh.
For the third straight year, Griffey hit seven home runs, this time beating Albert Belle, Frank Thomas, Jeff Bagwell, and Dante Bichette.
People already knew that Griffey was one of the better home run hitters, but now he has the title of Home Run Derby Champ to prove it.
1997: Too Much Tino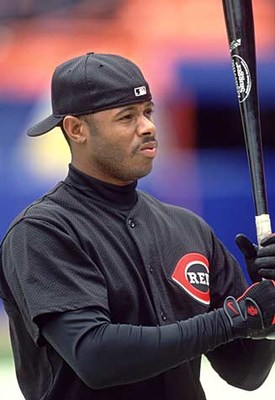 In a rare sight, Griffey hit just three home runs at Jacobs Field in Cleveland.
It was New York's Tino Martinez who stole the show, banging out 16 home runs, besting McGwire, Bagwell, and newcomer Larry Walker.
Junior may have had a low total, but in the upcoming years, he would be getting the last laugh.
1998: Griffey a Mile Above the Rest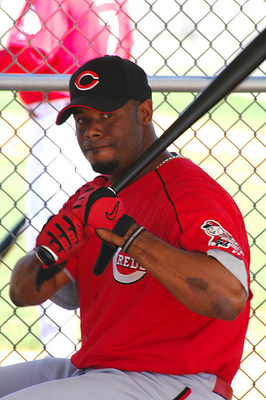 Following up a poor year at the Jake, Griffey was the one who put on a show at Coors Field.
He sent 19 balls out of the yard and came out on top for the second time in the competition.
Rafael Palmeiro, Alex Rodriguez, Jim Thome, McGwire and Vinny Castilla were all left in awe, especially Palmeiro, Thome, and Castilla, who all had totals in double figures.
1999: The Kid Wins No. 3 at Fenway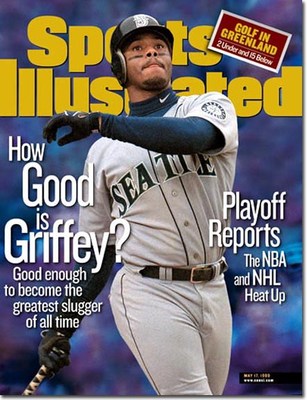 In back-to-back years, Griffey was the Derby Champ, this time in famed Fenway Park.
1999 was probably one of the better contests to be held, even though Junior had no competition on the American League side.
The National League consisted of McGwire, Jerome Burnitz, Bagwell, Sosa and Walker, with Griffey topping them all.
Junior faced off against Burnitz in the final, but it really was no contest because "The Kid" was king.
2000: Done in By Slammin' Sammy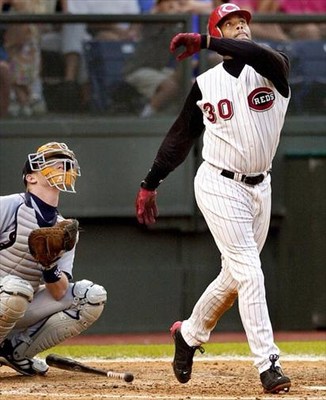 In his fourth straight Derby, Griffey would make the finals for the third straight year, this time at Turner Field.
The Derby adopted a bracket style final four, and Griffey beat out Carlos Delgado, with Sosa topping Carl Everett to set the match up.
Sosa banged out nine in the final, while Junior hit an uncharacteristic two home runs.
Perhaps the baton had been passed at that point, as Slammin' Sammy would go on to excite many future Derby crowds.
King of the Derby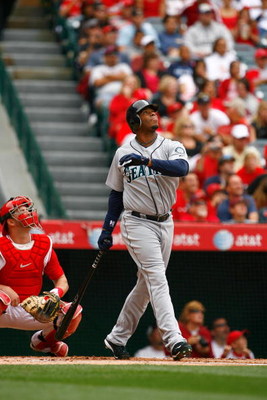 Griffey has competed in eight Home Run Derby contests, with him walking away with three crowns.
In all, Junior has amassed 70 home runs in Derby competition, and has appeared in five finals.
He is without a doubt king of the derby, not just because of his towering home runs, but also the fact of how much fun he had while hitting those home runs.
If it wasn't for all those injuries while in Cincinnati, he not only would be Derby King, but also Home Run King by passing Hank Aaron.
Oh, the "What if's?", of the sports world. But...
Is There One More Left In the Kid?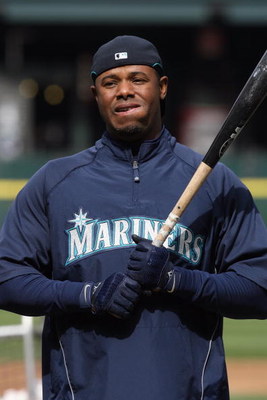 How many more years will Griffey play in the MLB? Is 2009 going to be his final year?
As much as he loves the game, I strongly feel that Griffey will be back in uniform for 2010, but where, may still be the question.
With the years dwindling, and the chances to be an All-Star getting smaller each July, let's see if "The Kid" can put on one last show for the Derby crowd.
I know that anybody who is a fan of the game would love to see that sweet swing aiming for the fences in one last Home Run Derby.
Let's just hope that it's not too late.
Keep Reading

Seattle Mariners: Like this team?