Orioles Prospects Who Are Soaring (or Sliding) in Mid July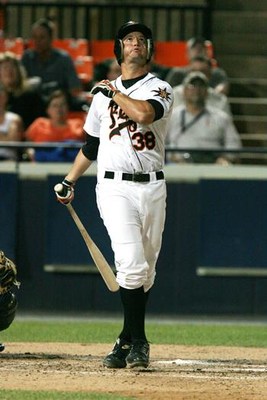 Once again, it's a been a while since the most recent version of "Who's Hot and Who's Not."
I'd love to give some great explanation, but frankly, I've just been a very busy beaver, and haven't been able to donate as much of my time to my Orioles as I would have liked.
Luckily, the O's farmhands have "shocked" me into action with some pretty explosive performances, both at the plate and on the mound. Thus, I give you, the latest installment. Enjoy!
Who's Hot: Robbie Widlansky, OF, Frederick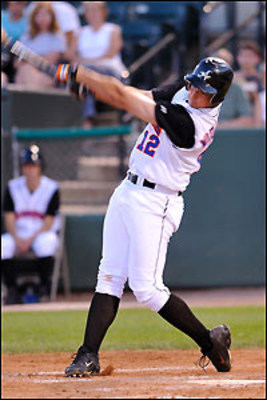 It seems like Widlansky is doing everything he can to make Keys fans forget about that Wieters kid.
The 24-year-old outfielder has been quite possibly the best hitter in the entire minor leagues over his last ten games, spanning back to July 4. No doubt, he has enjoyed the finest season of his young professional career.
In his past 10 contests, Widdy has done virtually everything right, hitting .513 with five doubles and three home runs—two of which came in a July 7 win over Kinston.
He has knocked in seven runs and scored 12 of his own. He also has walked five times, struck out only three, and swiped two bases.
Not to mention he has six multi-hit games out of those 10, including two four-hit efforts.
Widdy has been an absolute revelation this season. He is hitting above .400 and already has 14 doubles in only 38 games—good for sixth on the team despite almost 150-200 at bats fewer than most of the Keys regulars.
What is truly magnificent is trying to envision the kind of stats he could have been putting on the board had he been playing since day one.
Given the same number of at bats as Brandon Waring, who leads Frederick in at-bats with 319, Widdy's numbers would look like this: 130 hits, 31 doubles, 58 RBI, and 58 runs scored.
All of those would pace the team easily. Not to mention, with those numbers he would also have his name in the hat for Minor League Player of the Year honors.
Instead, he just have to settle for being "Who's Hot." Here's to hoping he finds a permanent home here.
Who's Not: Billy Rowell, OF, Frederick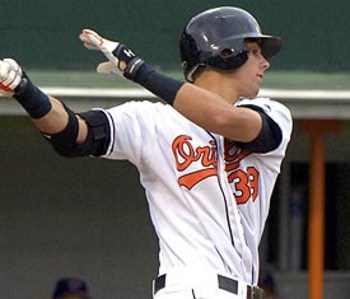 It's sad to say, but I'm sure 90 percent of people who attend Keys games would rather see Robbie Widlansky or Kraig Binick (fresh off the DL) take right field than Billy Rowell.
I'm afraid it's gotten to that point, folks.
Over his last 10 games, dating back to July 2, Rowell has been at his worst. He carries a .206 batting average, only two extra base hits and 13 strikeouts. And unlike Widlansky or Binick, Rowell has no speed to offer the Keys or the Orioles.
The book on Rowell coming out of the draft was that he had an advanced bat and quick wrists that would allow him to hit for average and above-average power.
Two home runs since June 1. How about that power?
Many, including myself, felt the 20 year old was making improvements, cutting down his strikeouts and avoiding prolonged slumps. But he has apparently fell back into his old ways: his strikeouts per month have increased since April, and he's on pace to strike out almost 30 times this month.
For the season, Rowell is hitting a paltry .230, with eight home runs and 31 RBI—not anywhere near inspiring numbers. May I suggest a demotion to Delmarva, where this kid can finally gain some confidence?
Who's Hot: Chris Tillman, RHP, Norfolk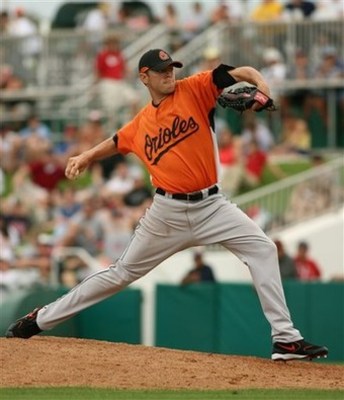 Tillman really put himself out there in a big way this past week.
He was named to the International League All-Star team, started for Team USA in the annual Futures Game, which showcases the best talent in the minor leagues, and has had to deal with rumors speculating that he will be called up to take Jason Berken's spot in the Baltimore rotation.
On top of it all, he went out and earned his way onto the "Hot" list with two equally impressive performances. First, on Jul. 3, he pitched 7.2 scoreless innings, scattering four hits while striking out seven and walking only one on his way to a victory over Gwinnett.
In his second game, coming on Jul. 8, he went six innings, allowing six hits, zero runs and striking out six, while walking none.
That's two wins, only ten hits allowed, 13 strikeouts, and only one walk in 13.2 innings. Add in an ERA of 0.00.
The Orioles have had Tillman spend the entire season at Norfolk in order to hone his control, which was sometimes spotty last season.
The big righty has made drastic improvements in that area of his game, and has a 4-to-1 strikeout to walk ratio this season.
It's only a matter of time before he gets the call.
Who's Not: Pedro Florimon Jr, SS, Frederick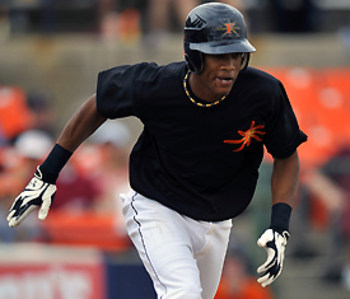 With Florimon's 0-for-4 effort at the plate this evening, he is now zero for his last 22. Yikes!
This season began with such promise for the young shortstop. He made drastic strides forward, offensively and defensively. He has already set career highs in doubles, triples, RBI, home runs, and walks. And despite the deep slump, he is still on track to set one in batting average.
Florimon hit .300 in April and well over (.320) in May, but regressed to .213 in June. In July he has just about bottomed out, with his average sitting around .120. He did have a three hit, two RBI game two weeks ago, but even that wasn't enough to get him creeping near the Mendoza line.
I wouldn't expect this slide to continue all the way through to the end of the season, though. Florimon should work his average back up into the .260-.275 range, finishing the season as the O's No. 1 shortstop prospect.
Who's Hot: Caleb Joseph, C, Frederick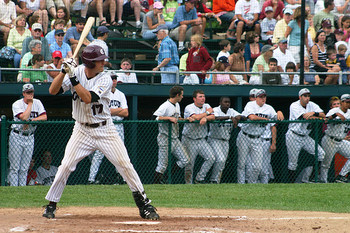 Who knew the O's were getting a batting crown contender when they took Joseph in the seventh round of the 2008 draft?
Joseph has been all that and a bag of donuts in his sophomore season, his first in full-season ball. The O's felt he was advanced enough to skip him over Delmarva, and boy were theu right.
This past ten day period, Joseph has raised his average all the way to a league-leading .337. He batted .357 over that week and a half, driving in eight runs and scoring seven. The most impressive thing to note about his run, is that he has five multi-hit games in his last eight outings.
Joseph just reached the same number of at bats he had all of last year with Aberdeen, and so far he has shown excellent improvement upon that season.
His average stands about 70 points higher, he has 10 more RBI, less strikeouts; and roughly the same number of home runs, doubles, and runs scored.
And oh yeah, he's only made seven errors and helped aid in the stirring development of pitchers Zachary Britton and Brian Matusz.
It may seem like heresy now, but look for Joseph to make a Major League impact down the line with or without that Wieters guy.
(Look out for an article I'm working on about Joseph and his stellar 2009.)
Keep Reading

Baltimore Orioles: Like this team?