The Worst Things about B/R, Part I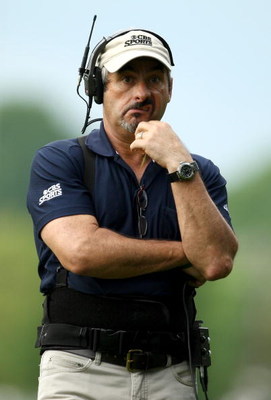 Sigh.
I knew this day would come. It's a day of reckoning.
What I want everyone to understand is that I really had fun doing this.
But I didn't get in this to have fun.
I was looking to advance my career.
Because of that, I stayed middle of the road. My profile pic was in a tuxedo.
Anyone who really knows me understands that my wedding picture is not an accurate reflection of who I am.
Because I wanted to impress everyone possibly, I played it safe. I played it cool.
And then I got screwed.
Getting reamed by CBS (and to a lesser extent, B/R) forced me to re-examine my priorities and look at what's really going on.
Janis Joplin said that freedom's just another word for nothin' left to lose.
That's why I feel, so I can give my true, honest, biased opinion about B/R.
Part I will focus on people who make this site miserable. Part II will be dealing with just little things as far as b/r is concerned. Part III will try to tie everything together.
Buy the ticket, hmmm, take the ride....
Intern Editors who think they know more than experienced writers
(This photo is of Joey Lauren Adams. Not sure why I picked this other than she's hot and she was in one of my favorite flicks of all-time, Dazed and Confused).
For the most part, editors on b/r do a great job.
But I think it would do everyone a lot of good if editors were matched up with reporters who share about the same amount of experience and journalistic acumen.
I mean, could you imagine an intern editing a mistake into a story written by Leroy Watson? He has a reputation to maintain.
All I'm saying is that a lot of bull crap could be avoided if senior editors edited senior writers, etc.
BTW, sorry I've been so hard on the interns. It's not your fault.
I'm going to use this line again, b/c I really like it.
The Internship: when education meets slave labor
Also, I'm STUNNED to have found out recently that Yvette (she wants you all to start calling her Master Y) was an intern herself. I thought you were staff for sure.
You'll notice that I kiss Yvette's ass a lot. That's for two reasons.
First, I'm sure she has a very nice posterior.
Second, she's earned it. Any aspiring editor should start with her in terms of asking people for advice.
(See Master Y? That should get you about 100 more e-mails. You can thank me later).
The Haters (aka Trolls)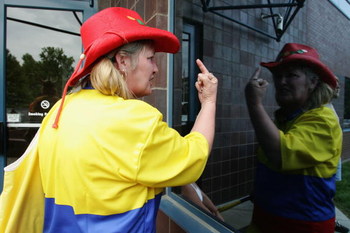 From what I gather, a troll is the internet term used to describe a person I would define as a "hater."
Growing up in some rough California neighborhoods, it wasn't uncommon to encounter haters of all shapes and sizes.
The only thing is that with the Internet, the haters don't even have to show their faces, let alone give their real names.
Take Jeff Allen, for instance (http://bleacherreport.com/users/2997-jeff-allen).
He's been on the site for about a year now and hasn't written one story.
And his comments, classic hater.
Plus, he only has 4 fans after one year, and one of those is Zander.
So you're that much of a dick that only 3 people want to be your friend after a whole year?
Yeah, you're probably a hater.
Check out his profile, look at some of his comments and you'll see what I'm talking about.
Fans who will focus on appearance, grammar, etc. before admitting they were wrong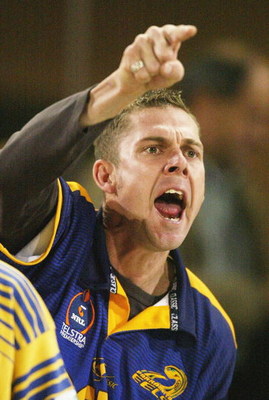 There are some people on this site who just can't be reasoned with.
Hmm, sounds like most women I know LOL.
To quote Eminem, "I just playing ladies, you know I love you."
When these people are backed into a corner, they'll suddenly crap on you for having an agreement error in the fourth paragraph of your story.
I've actually taken a lot of heat b/c of my original profile pic (my tuxedo on my wedding day).
Someone actually implied that I thought I was justified spewing BS b/c I was dressed in a suit.
To which I say, I can spit BS on B/R as long as I want (or until CBS pulls the plug). It's a free country, even when you "work" (I use that term loosely b/c who got paid?) for CBS.
Sycophantic Scribes who attempt to suckle at little brother's teet of power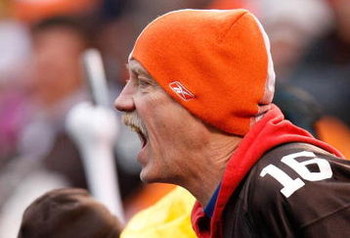 Listen, you know you are. I'm not as mad as you as I was earlier, but you must understand something.
Based on your headline, you have taken sides. I'm trying to mount a revolution. If at the end of the day, I'm left standing, your ass is gone.
(I told you I'd be watching, didn't I? It might not be the "eye" you were looking for, but I will be watching).
Just think of me as your crazy a-hole uncle (minus the molestation of course).
UP NEXT: Part II
Keep Reading