The Top Four Sellers for the 2009 MLB Trade Deadline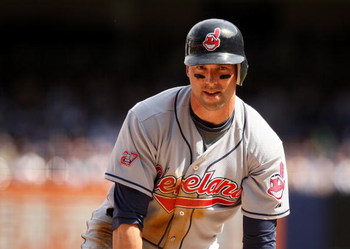 Mark DeRosa was an Indian when the season began, but his trade to St. Louis last month "kicked off" the 2009 MLB trade season.
July 31 is just two weeks away, and it's the busiest shopping day of the MLB season. As the second half begins, 20 or so teams are within shouting distance of a playoff spot.
The parity is so rampant that even President Barack Obama noted it during his visit to the All-Star Game broadcast booth.
It's definitely a seller's market this summer, and with so few teams likely to be sellers – and fewer among them having much to sell – the prices for what's available are sure to be steep.
Beyond is a look at the four teams who will most likely be the biggest dealers and the players they will be peddling as baseball's Black Friday approaches.
Keep in mind that the list is ordered in terms of that team's biggest trading chip, not necessarily any willingness (or feasibility) to make a deal.
No. 4: Pittsburgh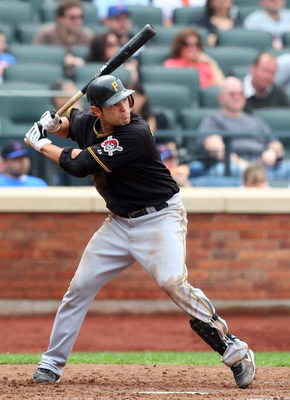 At least Pittsburgh is good at something: losing.
Those empty seats behind Freddy Sanchez aren't just decoration, folks. I have them at No. 4 because they're in a weird scenario.
They're about 10 games behind both the division and wild card lead – which, for the All-Star Break, is almost contention for them.
Up to this point, they've already been the most active team of the year.
First, they traded arguably their best player, Nate McLouth, to Atlanta for four prospects.
Next to go was Nyjer Morgan, who was made expendable by Andrew McCutchen's arrival and sent to rot in Washington.
Finally, Eric Hinske, who was unhappy about his playing time, was shipped to the Yankees for two minor leaguers.
But the wheelin' and dealin' might not end there, with the big rumors swirling that they're looking to trade All-Star 2B Freddy Sanchez.
Coming into the weekend, the 2006 NL Batting Champ was hitting .316 and OPSing nearly .850.
His downside? He has an $8m club option for 2010, and unless he changes his name to Clemente, there's no chance Pittsburgh picks that up.
Sanchez' most likely destinations would be the Cubs or San Francisco.
Sanchez would be a huge upgrade over Mike Fontenot or whoever the Giants throw out there on both ends of the ball, and both teams have enough decent young talent to get the job done.
Minnesota could also be an outside dark horse, as Nick Punto is useless offensively and the thought of Sanchez hitting ahead of Mauer and Morneau is quite a filthy one.
Plus, with only about $3m owed this year (and a $600k buyout of his option if so chosen), he's not a huge financial risk.
Pittsburgh has also dangled John Grabow (the Yankees, who apparently didn't learn their lesson with Damaso Marte, are reportedly interested), and with Joel Hanrahan on board, would most likely listen to offers for closer Matt Capps.
No. 3: Oakland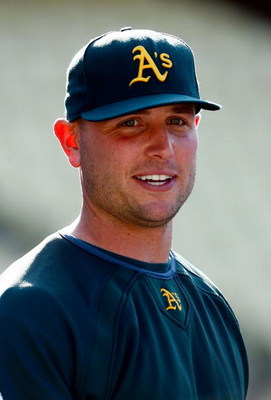 July 31 might be the last Holliday in Oakland.
By that, I mean that the Athletics' big prize is of course Matt Holliday, and the recent acquisition of Scott Hairston may mean several things.
For one, it could mean that Billy Beane wants to re-sign Holliday, and since the A's don't have the pitching to compete this year, they could get some prospects for him now and make an offer this winter.
The problem here, though, is that Holliday is having an awful season by his normal standards.
Yes, going from Colorado to Oakland is quite the stark contrast, but Holliday's .790 OPS and paltry eight home runs aren't helping the knock that he may have been a product of Coors Field.
Still, it may be worth it for several teams to try and find out.
The Yankees could really use a power-hitting corner outfielder, and with the new Yankee Stadium being a veritable bandbox, he could put up some good numbers. The Bombers also have the young pitching Oakland would likely look for in return.
The Mets, Braves, and Reds could also be possible suitors; even though the Mets and Braves just swapped right fielders.
All three teams are missing a true left fielder to go with what otherwise is a decent outfield when healthy. Plus, Cincy has the added bonus of being a glorified Little League park.
Outside of Holliday, there isn't much that will be available. If anything, their biggest chip is Jack Cust; yes, he strikes out a lot and plays horrible defense, but he's cheap, left handed and can mash home runs.
Any team looking for a power bat for their bench could do worse, and besides: Look what Matt Stairs did for the Phillies last season.
No. 2: Washington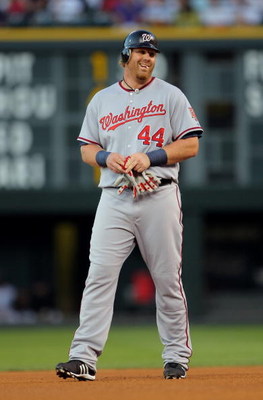 Dunn, Dunn, Dunnnnnnnnnn!
Stop me if you've heard this before: Washington fields a team of capable players on paper, but they underperform and leave management looking for ways to cut payroll.
Well, there are a few players on the 2009 Nationals that could help that cause, but all of them have a major issue holding them back.
Foremost among them is Nick Johnson, a free agent to be who is hitting .300, OPSing over .800 and plays a pretty good first base.
He could fetch a couple decent prospects, but the only teams that could really use a 1B are San Francisco and Texas – and the latter has both Hank Blalock and Jarrod Saltalamacchia as aces in the hole.
The Angels have never been above upgrading their 1B situation either, but Kendry Morales is having a good year and he's relatively cheap.
The Nats also have Adam Dunn, and teams know what they'd be getting out of him: A poor fielder who will hit 40 home runs, but also strikes out 150 or so times.
He's putting up all the same numbers this year – he was OPSing over .900 with 22 home runs entering the weekend, but also had almost 100 whiffs already – but his biggest bug-a-boo is salary.
No one wanted him as a free agent last off-season; would anyone really take him now when he'll cost about $15m and prospects or draft picks?
This is quite doubtful, although you never know.
No. 1: Toronto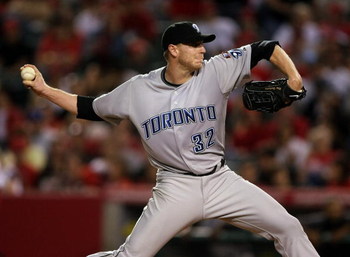 I already made one Holliday joke, but this is no joke.
Pitching is king, and Toronto has quite possibly the best hurler in baseball in Roy Halladay. They're also the only team on this list who entered the break .500 or better.
The problem is that they are already double digits back and fading fast in a division with Boston, New York, and Tampa.

Halladay is under contract with the Blue Jays through 2010 and wants to stay there. Both he and J.P. Ricciardi need to be realistic though.
The Jays couldn't compete with a better team last year, and in a down market, Halladay could fetch a king's ransom.
Naturally, everyone would be a suitor, but the rest of the league also has to be realistic. Toronto says they'll listen to all offers, but trading him to New York or Boston would be crazy.
The Mets and Dodgers have the resources, but the Mets have much bigger problems to deal with while the Dodgers really don't need Halladay as bad as most.
The Angels could be a possibility, but the question of whether they can afford to give up any of their young pitching is a big one.
The same goes for St. Louis, who would also likely have to give up one of their raking outfielders to boot.
The biggest suitors, honestly, could be Philadelphia and, believe it or not, Texas.
For Toronto to be "major league ready," they'd have to fill two big voids – the back of their rotation and a quality catcher.
Philly has a glut of young pitching, and while they definitely wouldn't deal Carlos Carrasco, the rest of it might be fair game.
With a top four of Halladay/Hamels/Myers/Blanton, they could even afford to give up either Jamie Moyer or Chan Ho Park as well.
They also have a young stud catcher in Lou Marson, and while Carlos Ruiz will never be confused with a superstar, he does what he needs to do well enough that Philly could potentially part with Marson.
Texas, meanwhile, has both assets in spades as well.
They have several young, back of the rotation guys behind Vicente Padilla and Kevin Millwood, and with Neftali Feliz and Blake Beavan in the minors and Scott Feldman seemingly locked in, they could part with guys like Matt Harrison, Brandon McCarthy, Derek Holland et al.
They also three pretty equal catchers in Jarrod Saltalamacchia, Taylor Teagarden, and Max Ramirez.
Salty seems to be their guy, but they have ample talent in Ramirez, who showed power in a brief call-up last year, and Teagarden – their current backup who split time with Marson on the U.S. Olympic Team.
With many of the Jays' core players locked in for a couple more years, it's definitely worth investigating what type of Roy Halladay could bring – and that alone makes the Jays the top potential seller.
Keep Reading