Superstars That Had Potential Part 2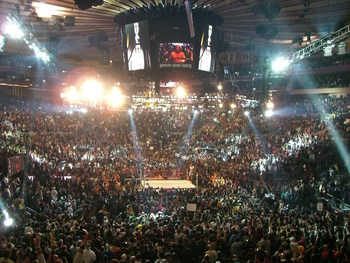 The WWE has had their chances pushing certain wrestlers and never took them. These wrestlers have had a great start but then were left for dead.
These three people that I have selected are just a few of many that should have been put on the map and been World Champions.
The character, persona, skills, and many other things could have made this person so big in the wrestling world but never got that jump start.
The picture symbolizes the biggest stage for wrestling, Madison Square Garden, and being the main event for a superstar that knows he has made it to the top.
Dean Malenko
"The Man of 1,000 Holds" starts off part two of this series and what a name to start it off this list.
Dean has had all the potential in the world, but never was used right; so he won Cruiserweight, Tag, Light Heavyweight, and United States titles, but could have been a World Champion.
A man that started his career working in ECW worked his way to WCW and then WWE, where he made his name known to everyone who didn't know it.
Malenko is one of my favorite wrestler because of how his persona was in the ring. He was a great superstar and could have been a World Champion if he was built right. He could have been the best "biggest little man" in wrestling history.
Orlando Jordan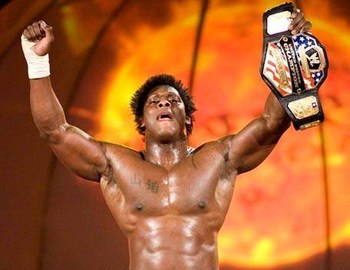 Even though Jordan still wrestles on the Independent circuit, he will never bounce back to what he once was: someone with all the potential in the world.
Orlando was a United States Champion and before that was being trained by Undertaker, where in real life he was trained by Rocky Johnson.
Orlando could have been somewhere on the level of Koko B. Ware, and last time I checked Ware is in the Hall of Fame. Orlando could have been at best a great Intercontinental Champion and maybe an ECW Champion if he would have still been with the company today.
Orlando will be a great superstar in his own right, one day. I just don't think it will be with the WWE again, because what would they have for Orlando Jordan when he came back?
Muhammad Hassan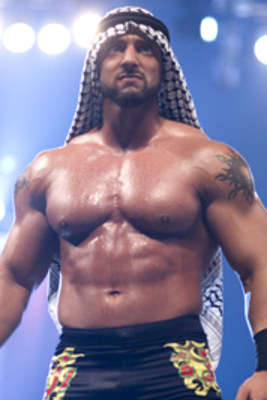 You ever heard of the Iron Sheik?
Well here is someone that, at the time of what was going on in the real world, could have been a power heel and a great champion.
Hassan who was supposed to face Batista at SummerSlam in 2005 for the World Heavyweight Championship, but he was taken off because of the network and how the real world came into play.
Hassan was going to be a World Champion. You could have banked on that, and I think he would have made a great champion. It's a shame that a network couldn't let a gimmick get in the way of ratings.
Hassan has retired from wrestling and is only 28. It's a shame because I would love him to come back and be the power heel that we all could love to hate.
What could have been...
Monty Brown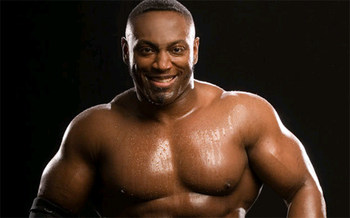 The Alpha Male, Monty Brown is a powerhouse and could have been in the WWE like he was in TNA.
Brown had that "it" factor for his size and ability. He to me would've been perfect for Raw at being either a heel or face because he could do both great.
Monty's size is amazing, and being a former football player helps a lot if they ever decided to do something with football players in wrestling again like they did in the past.
Brown was used bad as Marcus Cor Von in ECW. Being part of the New Breed and just had no chance, when in that time he would have been perfect for a normal persona.
I would have seen a World Championship somewhere down the road for him but it will never be unless he comes back to wrestling.
Elijah Burke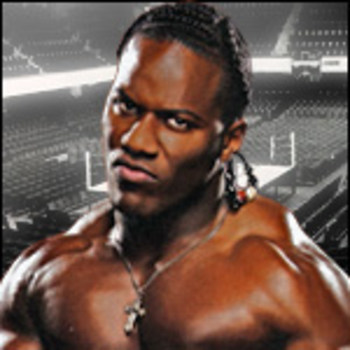 Burke was on his way up, having no gimmick just himself. That's something you don't see much anymore.
He never won a Championship, but could have been a great United States Champion, even getting a shot at a WWE or World title shot, but he would have to grow a lot more to be a World Champion one day.
Burke had great hands in the ring and his knees were his best weapon. He knew his way around the ring, becoming a ring general in his own right.
I would have liked to see him stay with the WWE, but to me TNA is a better place for him because he would be on top of the X Division world and be a great Champion for TNA.
Burke still wrestles and had a try-out match at a TNA taping in a dark match and won.
I wouldn't be suprized to see him in TNA at the end of the year and mostly a X Division title shot.
Lance Cade
Even though he was trained by Shawn Michaels, it was not enough to get a great superstar a singles push in the WWE.
Cade has done great things for the WWE in the tag division but I liked where he was going as a single wrestler and he would have won either the Intercontinental Championship or Unites States Championship.
Cade to me could have been a WWE Champion one day and still could if he is resigned. I hope he is because I want to see him as a singles wrestler and how far he can bring himself as a wrestler and how great of a push he could have got.
Cade is someone I have always been high on and I love the "it" factor he brings to a ring because you can watch him in a match and enjoy it.
The storyline he was in before he was released would have been great to put him in a Pay Per View match with Shawn in a teacher vs. student-type storyline and have him shine on his own.
I hope to see him in the near future.
Brian Pillman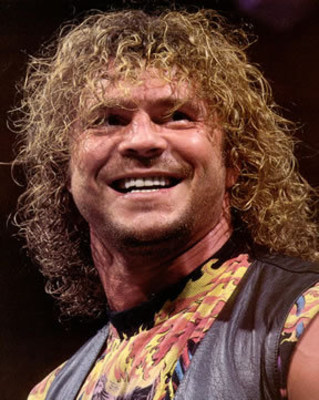 The Loose Cannon was just that and he was great at it. Pillman pioneered Lucha Libre as an American wrestler into the wrestling world.
He was part of a great tag team with Stone Cold and did his thing in the ring.
Just think about it for a second, Brian Pillman as WWE or World Champion. His gimmick and how he ran things in the ring I could just image him as World Champion.
He had great charisma in the ring and made his matches enjoyable to watch.
Wrestlers that were friends with him said that he "Was ahead of his time" and was a great influence on the Attitude Era in the WWE.
He sadly passed away before a Pay Per View In Your House: Bad Blood.
Jim Ross has stated that even though Pillman died of arteriosclerotic heart disease, he feels Brian died of a broken heart.
Kenny Dykstra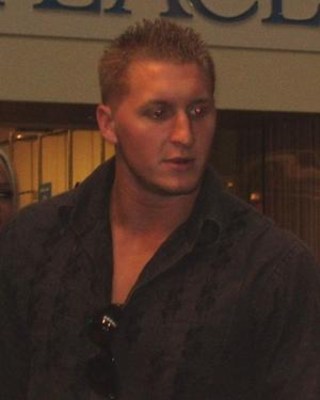 Kenny has all the potential in the world to become a WWE or World Champion one day. Period.
I feel that Kenny, with the right push when he comes back to the WWE, can be a great part of this business.
Kenny has been a Tag Team Champion but he needs to shine as a singles wrestler and I would want to see what he can do in the ring.
The kid made his appearance in the WWE at the age of 17. What wrestlers you know that have done that?
I think within ten years we will be talking about how many World titles this kid will win before his career comes to an end.
I like what the kid has got and can bring to the table. Part two of this series is about who had potential. Well, I think he has still got some left.
Matt Morgan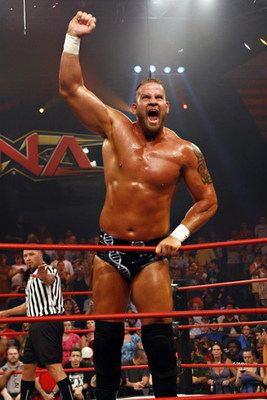 The Blue Print of Pro wrestling is coming and it is coming out of the form of Matt Morgan.
Now if you ever looked at a wrestler that can get things done and be a crowd favorite, I think we found it in Matt Morgan.
He failed in the WWE his first time around but in TNA he has a chance to be a great World Champion if given the push.
Matt is getting older and that is the only thing that is holding him back but he still at that age were he can do amazing things.
He is the only one on a roster that had potential and still has some left and I think he would be great as a World Champion and would love to see a return to the WWE.
Keep Reading