Liverpool rebounded from their Week 2 loss against Manchester City by recording a comfortable 3-0 win over Tottenham in Week 3 of the 2014-15 Premier League season.
Raheem Sterling opened the score within the first 10 minutes on Sunday, sliding the ball past Hugo Lloris from close range. Steven Gerrard doubled the lead from the spot early in the second half, after Eric Dier committed a (light) infraction to bring down Joe Allen in the box.
Alberto Moreno then scored a beautiful solo effort, taking the ball in his own half and out-running several Spurs defenders before blasting home from inside the box.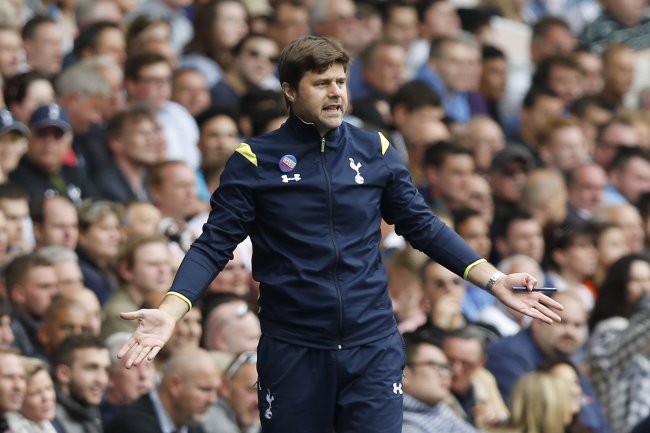 Sang Tan/Associated Press
Tottenham did well to keep pace with Liverpool in the centre of the pitch but lacked any form of creativity in the box, and Simon Mignolet dealt well with any of the shots that came his way.
Mario Balotelli could have scored on his debut and put in a solid shift, linking up well with Daniel Sturridge on several occasions.
As shared by ESPN FC's Miguel Delaney, Brendan Rodgers was satisfied with how his team bounced back after last week's loss against the Citizens:
Rodgers on reaction to City: "We've rose to every challenge since we've been here. The beauty of this group is they're very hungry."

— Miguel Delaney (@MiguelDelaney) August 31, 2014
He was clearly in good spirits when he started his post-match presser:
Rodgers's "Ricky Gervais" comment referenced at start of presser. "You don't want to be called Brent." "You lot have already started that"

— Miguel Delaney (@MiguelDelaney) August 31, 2014
Fans and pundits are hoping Rodgers will have a positive impact on new signing Balotelli, and via The Associated Press' Rob Harris, the Northern Irishman is already working hard with the Italian:
Balotelli to Rodgers: "I don't mark at corners." Rodgers to Balotelli: "You do now." (recalled by Rodgers in press conference)

— Rob Harris (@RobHarris) August 31, 2014
Sterling also played an excellent match but really should have added a fourth goal to the final tally. Dribbling past several Tottenham defenders, he couldn't make up his mind in front of Lloris and ended up simply passing the ball to the hosts' stopper.
As shared by OptimaLive's Kelechi Nkoro, even Rodgers thought it was funny:
Rodgers on Sterling: "He was exceptional today. But I had to laugh when he almost scored the fourth"

— Kelechi Nkoro (@K1Says) August 31, 2014
Mauricio Pochettino lamented the penalty decision that went against his team in the second half, but as he told Sky Sports News (h/t to Sportsmole's Liam Apicella), he conceded that his team needs to get better:
We need to learn and improve - today was a very tough game for us.

I think the first 45 minutes we competed very well and had some good chances, but the key moment came in the second half - it was a very soft penalty. When you are 2-0 down against Liverpool it is very difficult.
Tottenham have now conceded 12 goals and scored none in their last three encounters with the Reds, and Pochettino believes the results of those previous two matches influenced his players on the day, per Delaney:
Pochettino reckons last season's games may have had some effect on Spurs today.

— Miguel Delaney (@MiguelDelaney) August 31, 2014
Spurs' lack of quality in the final third really hurt their chances of upsetting the Reds on Sunday, but this early into Pochettino's tenure, the young squad looks capable of playing with the biggest clubs at some point during the season.
Liverpool's defence stood firm on Sunday, a welcome sight after the 3-1 drubbing against City. With that end of the pitch sorted, Gerrard and Allen could focus more on playing the ball forward, and as a result, the Reds looked every bit as dangerous as they did last year.
If Balotelli and Sturridge can build on this excellent first showing, Liverpool could turn into a genuine title contender very soon.