Missouri Tigers Football Position Preview: Quarterback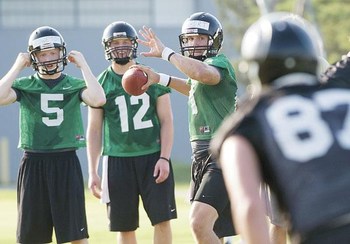 We did it last year, and we're going to do it again this year, Tiger fans. Before the 2008 season I came out with a position preview for every position on the Missouri Tigers roster, and we're going for a repeat.
The first edition got some interesting feedback (I can't wait to hear from you Husker fans, who I consistently seem to piss off).
And with this season being one of the most intriguing years Missouri has had in a while, my coverage will be as good as any you can find on the Tigers.
Starter: Blaine Gabbert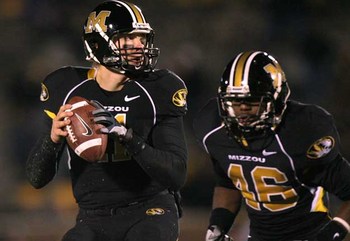 Blaine Gabbert has earned the starting spot at Mizzou after throwing 11 passes in mop-up duty last season as a true freshman.
He came to Missouri as probably the most heralded recruit in school history. Unlike his predecessor Chase Daniel, Gabbert has all the physical skills he'll ever need—college or pro.
The biggest question however, is whether or not he's got Daniel's intelligence and accuracy. Gabbert lived with Daniel as a frosh and has claimed to have learned a lot from him.
And all of his teammates have said the right things about the 6'5", 235 pound signal caller—glowing about his confidence and leadership skills as a 19-year-old sophomore.
Gary Pinkel and his coaching staff will place much less pressure on Gabbert this year than was on Daniel last year, just as they did when transitioning the offense from Brad Smith to Daniel in his sophomore year.
If Gabbert can limit turnovers and learn Pinkel's spread offense, the future looks bright in Columbia. However, expect this year to have some growing pains.
QB #2: Blaine Dalton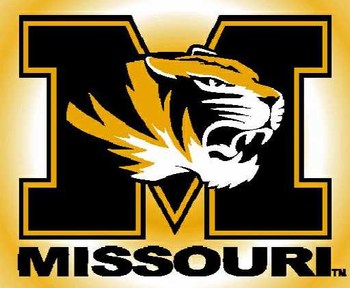 Officially on the depth chart, former walk-on Jimmy Costello is the backup to Blaine Gabbert. However, Dalton was rumored to look the best of all the contenders to the backup spot.
I would bet a decent dollar that he gets into the game in case of injury to Gabbert.
Had legal troubles not ruined his spring (those issues have now been put behind him), he would have been a bright spot as a freshman who enrolled early.
Dalton has been compared to Chase Daniel before. He's got decent size at 6'1" and 190 pounds, and has great mobility for a quarterback but not the strongest arm.
As mentioned, he showed flashes during the spring, but is still fresh out of high school.
There is no reason to believe that Dalton would respond any differently than nearly every other true freshman if he gets thrown into the mix: poorly.
The talent is there for him to have a bright future, but as a backup, Tigers fans might wish they had somebody with more experience.
The Rest: Ashton Glaser, Jimmy Costello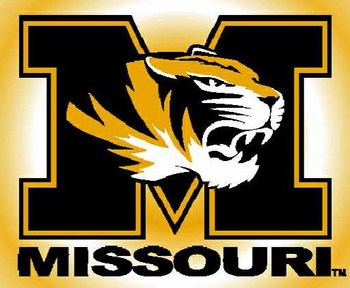 As mentioned previously, Costello is a former walk-on who the staff likes. He's currently listed as the No. 2 quarterback in Columbia, but I personally would be surprised if that continues into the fall.
Think what you will. He's got decent skills across the board but isn't great at anything, except maybe making smart decisions.
Glaser came into the spring as a high school senior like Dalton did, but appeared to struggle the most of all the quarterbacks in camp.
However, he came highly regarded out of Arkansas, and is known for his confidence and courage.
Although he might be looking at a red-shirt, don't be surprised to see him make adjustments over the summer and challenge for the backup spot.
Conclusion: Will Youth Prevail?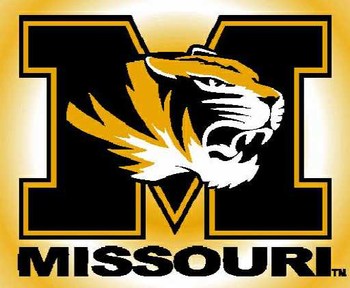 Well, obviously youth WILL prevail on the Tiger depth chart in Columbia, but will it prevail on the field?
Quarterback is obviously a crucial position, and the Tigers don't have a single proven one.
Gabbert won't be asked to do much, but certainly has the potential to exceed expectations.
But regardless of how good Gabbert is, there is almost no way that he produces like Daniel has the past few seasons. Something more likely might be the 28 TD/10 INT/4 rushing TD campaign that Daniel had as a sophomore.
There is almost no way that Dalton, Glaser or Costello inspires confidence as a backup.
Chase Daniel got some significant playing time as a true freshman, but that is certainly a rarity.
With last year's backup Chase Patton having excellent physicality, experience and maturity, this position has taken a few steps back, even deep on the depth chart.
This position has gone from a giant position of strength the past eight years to a huge question mark.
How Gabbert plays, particularly throwing to a young receiving corps, might dictate how the 2009 season goes.
Keep Reading

Missouri Tigers Football: Like this team?