What If There Was a Qudditch Team Of Football Players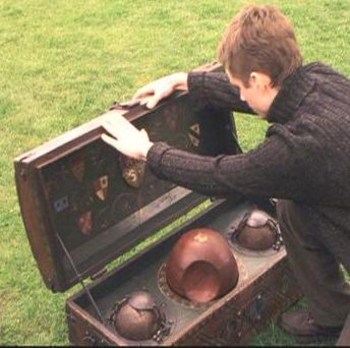 First up, I wish I was this creative, but I am not.
This is all Jeremy Kaufman's idea, he has already made a slide—show in which players from all the sports are included, it's a must read and more importantly it's a must POTD (http://bleacherreport.com/articles/217465-if-quidditch-were-a-real-sport-which-athletes-would-be-playing).
Jeremy created this as tribute to the new movie, Harry Potter and the Half Blood Prince. The difference starts here, I HATE Harry Potter movies, they are snipped up and shortened versions of the actual stories. So my slide—show is a tribute to the book series, and it features only the football players.
Note: Prior permission has been obtained by Deepak Israni to use Jeremy's idea.
Keeper—Iker Casillas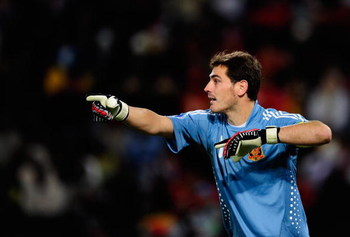 My choice for a keeper—Iker Casillas
Currently the world's best keeper, even with his comparative lack of height, he is one heck of a shot-stopper, and stops nearly anything from distance.
Casillas, was the most shot at goalkeeper in La Liga 2007-08, yet conceded the fewest goals. There is only one word for that: Amazing.
He would be magnificent on his broom, guarding those three hoops, and would undoubtedly save precious points for his team.
Chaser—Xavi Hernandez
My chaser selection is: one passer, one attacking midfielder and one striker
Xavi Hernandez, there aren't words enough to explain this man's quality. Xavi literally runs the show, it's my pleasure to see this man play.
Xavi is my choice for the passing chaser. Xavi is also good at reading plays so he can intercept the Quaflle and break others play without the help of the Beaters.
Chaser—Fernando Torres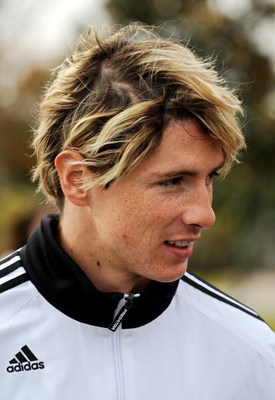 Okay now, it is looking like Spain's National Team for Quidditch. I promise he's the last Spanish player included.
Fernando is pacey, and can finish, that's why he is my striking chaser.
Yup that's it folks, I don't need to explain the quality of Torres! Xavi will bring him the Quaffle, he will put it in—No questions asked.
Why was he, chosen over David Villa: His first goal against Blackburn which was assisted by Jamie Carragher. I just can't get enough of that goal.
Chaser—Yoann Gourcuff
Yoann Gourcuff is my choice for the attacking midfielder Chaser because, and I am not wrong when I say this: Bordeaux won the title because of Yoann, without Yoann, I don't think it was possible for them to win the league.
I read this in Marzia Hazra's article about him, "He is the reason France changed their formation."
Yoann Gourcuff is one of the best players in the French national team at this moment, he is the true heir of Zinedine Zidane, it was foolish of Milan to sell him after they lost Kaka.
(No disrespect to the other players of Bordeaux intended)
Beater—Gennaro Gattuso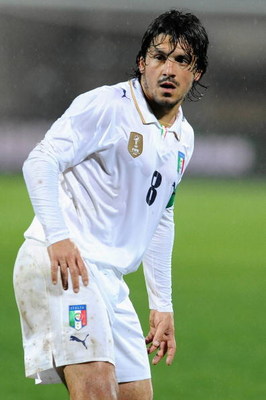 Beaters are supposed to be ferocious, hit that Bludger with all the power they have, and try and take out the other team's players.
Gennaro Gattuso, the hard tackling midfielder, was bound to make it in the team.
Excerpt from Rocky Getter's profile: "No. of players who have escaped without a scratch after a tackle by Gattusso—0."
Beater—Cristopher Samba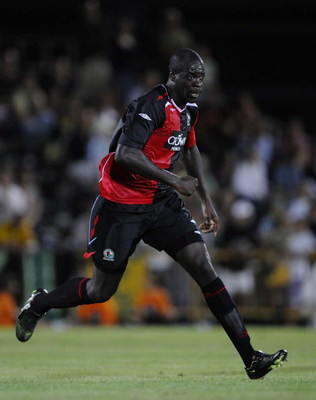 "Just looking at him makes other strikers crap in their pants."
—Eddy Hirono
At 6'4" he has a very imposing physique—a physique that is fit for a Beater, I fear for both the opposing player and the Bludger that will be beaten by the mighty Samba.
Seeker—Theo Walcott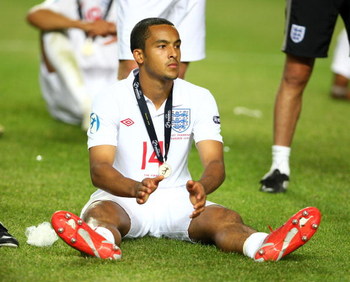 Theo Walcott - Arsenal's and England's pacy winger, he is so fast that he can deliver a through ball to himself, true story.
A seeker has to be fast, really fast. There are none faster than Theo Walcott.
Thanks for reading this guys, go enjo...err watch the new Harry Potter movie. (If you want half the worth of your money and have no expectations at all)
Keep Reading