The Vague and Obnoxious Sports Fan: Previewing the NFC East
Hi! I'm the Vague and Obnoxious Sports Fan, and today I'm going to preview the high-drama celebrity/crybaby/big-time money spending monglers, known as the NFC East.
Yup, we have four teams that many people think are good. I think they are good. You should think they are good. But I'll give you reasons why they are bad as well. And if you don't like it, then stop going on Bleacher Report and get a life.
Here we go!
The New Jersey Giants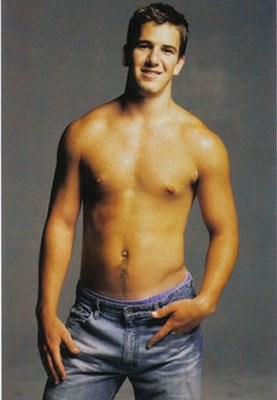 Yummy.
(ahem) Anyways, you first have the New Jersey Giants and..(BUT WAIT! AREN'T THEY THE NEW YORK GIANTS?!?!??)
Yes, I know. But they play in New Jersey. So for all you New Yorkers that think this is YOUR team, learn to look at a map sometime.
Anyways, the G-Women have some questions surrounding their team going into the season, like how hotter can Eli Manning get than in this picture of him?
Oh, and something with him being a leader or something, whatever.
Also, can Hakeem Nicks and Ramses Barden fill in for new NWA member, Plaxico Burress, and the old man Amani "It's not a" Toomer?
How will their defense respond after getting pooped on by the Eagles in the playoffs? Will Osi blow out him bum knee again?
Finally, how long will it take for Brandon Jacobs to just lose his mind, and start eating children? He just looks like a monster.
But hey, at least he isn't this.
http://thesportshernia.typepad.com/blog/images/barber_lg01.jpg
PREDICTION: 12-4
The Philadelphia Eagles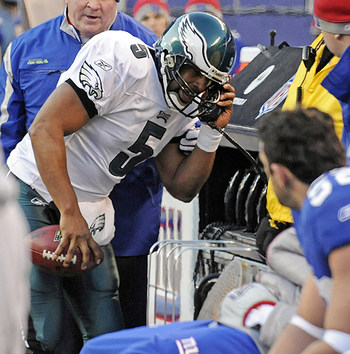 Die Eagles Die!!!!
Fly away from victory!!!!
That's how their song goes right?
Or, at least thats how their decade has been going under Andy Reid and his wingless team.
Since Day 1, nothing for Eagles fans has changed. Andy Reid still looks like Wilford Brimley, the She-gles have not won a Super Bowl, and yes, to the reporter who asked an infamous question to Doug Williams, Donovan McNabb is still the black quarterback for Philly.
There is nothing that Eagles fans liked about Donovan since the 1999 Draft except for the fact that he could dance.
And he still does it to this day.
http://www.youtube.com/watch?v=DK52RekqshU
But hey, Philly DID pick up some overrated talent through FA and the draft, so let the hype machine commence once again Eagles fans! (only to be left heartbroken and sad, like Andy Reid when McDonalds is all out of the Big Boy Combos.)
Donovan is calling someone right now. Probably his mom to make some nice Campbell's Chuncky Noodle Soup for him when he gets home. He'll need it after choking in the playoffs (or on his vomit).
PREDICTION: 10-5-1 (and he STILL won't know what a tie is).
The Dallas Cowboys (Jessica Simpson's Team)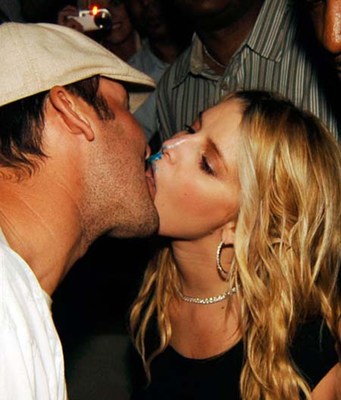 Or....at least it WAS her team.
Reports have shown up saying that the couple has broken up (again). Oh well, looks like Romo will have to do other things besides going to Cabo and doing the nasty with the Blonde Bimbo every night. I wonder what else he could do....
Hmm, maybe...PLAYING WELL IN DECEMBER PERHAPS???
Cowgirl fans, Tony Romo has finally ridden himself of all of the corruptions of being a star now. If he starts going out with anyone else though, then we have problems.
T.O is also gone, and enjoying his Buffalo Wings and his reality shows.
So you know who is the lucky man now? Jason Witten. Boy, do Jason and Tony have all the time in the world together or what? I bet they will do more than just game plan together, if you know what I mean....
Tony DOES like "tight ends" after all....
Maybe Ed "the ESPN Head" Werder can "report" their actions together.
Oh wait, he will just do it anyways. Just like Wade Phillips should just be a head coach instead of a pigmy rodeo clown. Just like Jerry Jones should just go golfing with Al Davis and form their own team. The Dallas Raiders, wow, you would have insane raucious fans that are now threatning human beings!
Awesome!
PREDICTION: 16-0 (because anything else would mean Jerry Jones burning down this bajillion dollar stadium)
The Washington Redskins
Ehh....who cares about the Redskins? More like the Foreskins!
PREDICTION: 0-16
Super Bowl Bound?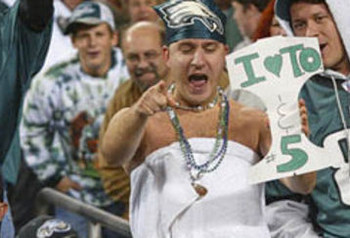 The Giants might have a chance to go back to the Super Bowl.
The Eagles? No.
The Cowboys? No.
The Redskins? No.
There ya go. Those are my vague and obnoxious predictions.
In video form, you can getting detailed analysis here. http://tinyurl.com/bqqrvx
Keep Reading