A few well-known NFL players are on the open market after failing to survive the latest rounds of cuts.
After the third week of the preseason, organizations were forced to cut their rosters down to 75 players. This usually eliminates those on the brink of the practice squad, including undrafted free agents and others with limited regular-season experience.
However, there were a few exceptions around the league with veteran players getting their pink slips early on in the process. While it remains to be seen whether they will get jobs elsewhere, these cuts were certainly surprising.
Thad Lewis, Quarterback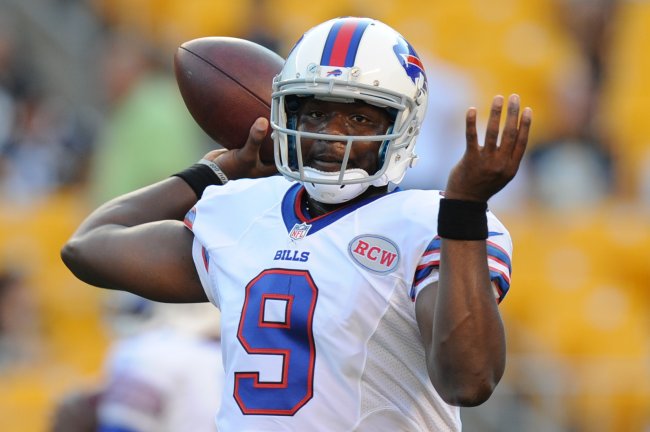 Don Wright/Associated Press
While EJ Manuel was known as the clear starter for the Buffalo Bills, most believed Thad Lewis would be able to remain on the roster as a backup. In six appearances last season, the former Duke quarterback finished with 1,092 passing yards with four touchdowns and three interceptions, accounting for an 81 passer rating.
This ended up not being the case as the Bills released Lewis to make room for Jordan Palmer.
As Tim Graham of the Buffalo News noted, Lewis could not get onto the field in the last game:
Looks like Dennis Dixon will play only one possession. Jeff Tuel's helmet is on. Thad Lewis in the dreaded ballcap.

— Tim Graham (@ByTimGraham) August 23, 2014
He had been struggling in the preseason until that point, making him expendable for Buffalo. However, his work last season showed that he could become a quality backup, as Bleacher Report's Matt Miller points out:
With the Bills released Thad Lewis, I'd take a shot on him as a backup QB. Especially if you're SF or STL.

— Matt Miller (@nfldraftscout) August 26, 2014
With plenty of teams in need of depth at the position, there seems to be a good chance Lewis will not be a free agent for too long.
Tommy Kelly, Defensive Tackle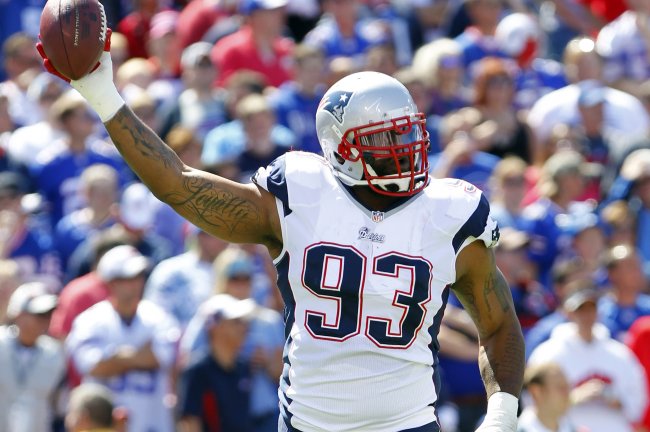 Bill Wippert/Associated Press
After being one of the top defensive tackles in the NFL for nine years with the Oakland Raiders, Tommy Kelly underwhelmed in five games for the New England Patriots before missing the rest of the year with a knee injury.
While he appeared ready to contribute this season, New England had other plans and released the 33-year-old defensive lineman.
Kelly was unsure of the reason for this move but had no hard feelings, via Tom E. Curran of CSNNE:
Tommy Kelly on reason for his release: "I don't know but I enjoy my time and my teammates. I have no problem moving along with my career."

— Tom E. Curran (@tomecurran) August 24, 2014
Meanwhile, Jeff Howe of the Boston Herald reports head coach Bill Belichick's side:
On release of Tommy Kelly, Belichick says, "It was the best for the football team....There were no negatives on Tommy" or Smith,Anderson.

— Jeff Howe (@jeffphowe) August 26, 2014
Considering both sides understood this was a business decision, it would not be surprising to see Kelly potentially return to the squad when there is room. On the other hand, you can be certain plenty of teams around the league would love to add a veteran with this type of ability against both the run and the pass.
Adrian Wilson, Safety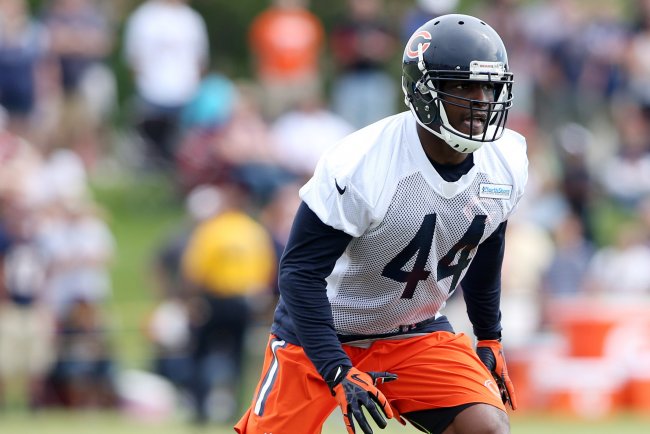 USA TODAY Sports
At 34 years old, Adrian Wilson has certainly lost a step. The question is whether he can ever contribute to an NFL team again.
The former first-team All-Pro safety was attempting to earn a spot on the Chicago Bears after a long career with the Arizona Cardinals, but he was among the team's recent cuts.
ESPN's Jim McCormick believes this could be the end of Wilson's career:
Likely the end of the line for Adrian Wilson. What a great career. #IDP heads will always remember that epic 2005 with 109 tackles + 8 sacks

— Jim McCormick (@JMcCormickESPN) August 24, 2014
If this is the case, Wilson can be satisfied with a fantastic career that included five Pro Bowls and 27 interceptions.
Still, you can be certain the veteran player will at least try to find another spot before officially calling it quits.
Tiquan Underwood, Wide Receiver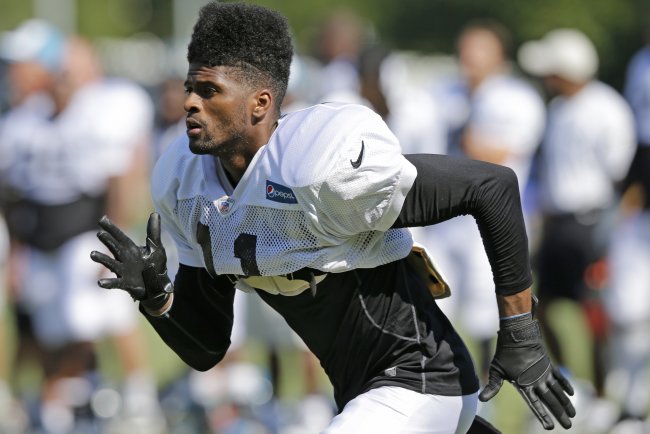 Chuck Burton/Associated Press
Over the last two seasons, Tiquan Underwood had become a quality option at receiver for the Tampa Bay Buccaneers, totaling 865 receiving yards and six touchdowns.
This production made him a nice, cheap option for the Carolina Panthers, who were looking to rebuild their receiving corps after losing Steve Smith, Brandon LaFell and Ted Ginn this offseason.
Unfortunately, Joe Person of the Charlotte Observer reports Underwood has to go through a process he knows well:
Tiquan Underwood released for 9th time in his career. Panthers also have cut WR Toney Clemons.

— Joe Person (@josephperson) August 24, 2014
Underwood showed a lot of promise with his time on the field thanks to his above-average speed for the position. However, it is not a good sign that he could not stick with a team desperate for receivers.
The Panthers will likely begin the year with Kelvin Benjamin, Jerricho Cotchery and Jason Avant. This group should not inspire a lot of confidence for a team hoping to build on last year's success.
Follow Rob Goldberg on Twitter for the latest breaking news and analysis.