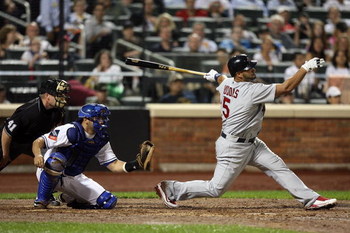 The 2009 MLB season has reached its annual All Star Break, and it is time for me to take a turn at naming the MVP, ROY, Cy Young, and Manager of the Year Awards.
As always it has been an interesting season.
You have Albert Pujols in the hunt for a Triple Crown, Joe Mauer's quest for .400, the very mediocre Jonathan O. Sanchez throwing a no-no, Manny being Manny, the NL's inferiority, and the Dodgers and Red Sox lining each other up for a potential World Series match up.
The second half should be a great one with the pennant races and the trade deadline coming up, but let's take a look at the studs of the first half.
Surprise of the Season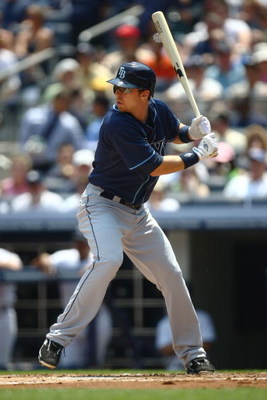 It is acceptable if you did not know who Ben Zobrist was before the 2009 season.
Now, half way through the season it has become unacceptable for a baseball fan not to know who Zorilla" is.
The Rays ultra utility man has become a force in the box. He is on pace for over 30 HRs and nearly 100 RBI. I repeat, Ben Zobrist (who?!) is on pace, in the non-steroids era, for over 30 HRs and nearly 100 RBI.
Will he reach those numbers?
I mean, he is Zorilla.
Other Candidates:
Brandon Inge, Jason Bartlett, Raul Ibanez
Cy Young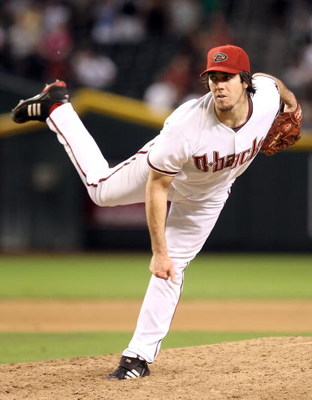 Dan Haren and Tim Lincecum nearly have identical stats, but Haren gets the nod due to his team's ineptitude and his own dominance.
The D'Backs are one of the worst teams in baseball, but that does not stop Haren from recording nine victories and accounting for 24 percent of Arizona's wins.
Haren is 9-5, with a MLB leading 17 quality starts, a 2.01 ERA, and a minuscule .81 WHIP.
The AL Cy Young goes to Zack Greinke.
He has an AL-leading 15 quality starts, MLB leading 5 CGs, is tied for second in MLB with 10 Ws, owns an immaculate 2.12 ERA and a ridiculous 1.08 WHIP in the brutal AL.
It has been a great year for both pitchers, and I think they will both be in contention for the awards at the end of the season.
Others in contention:
Ed Jackson, Jason Marquis, Josh Beckett, Lincecum, Roy Halladay
Manager of the Year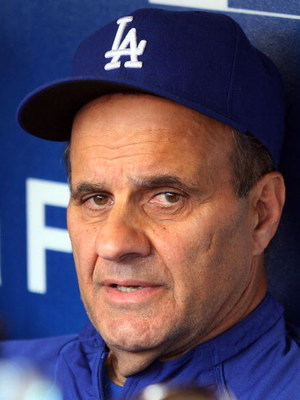 The Dodgers have been running away with the NL ever since Philly won it all last season. Both teams will likely see each other in the NLCS and it should be a much better match up than last seasons.
The Dodgers were the best team in baseball before the Manny suspension, and they did not skip a beat after. They remain the team to beat in the NL.
The AL manager of the Year award goes to Angels Manager Mike Scioscia. The Angels are a team with a high payroll, but that is because they signed Gary Matthews Jr. and Torii Hunter to ridiculous contract.
What I am saying is they are not a very good team but find themselves 12 games over .500.
Their pitching staff has been ravaged by injuries and the death of Nick Adenhardt, and their offense has been typical of their offenses the last decade—anemic.
Both managers have been doing phenomenal jobs this season.
Others in contention:
Ron Washington, Jim Leyland, Terry Francona, Charlie Manuel, Cecil Cooper
MVP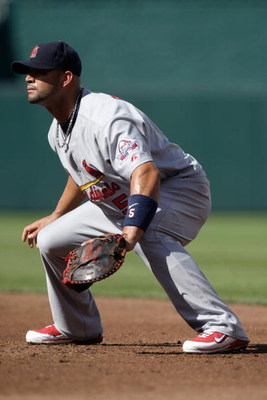 The NL MVP is a runaway. Albert Pujols leads MLB in over 10 offensive categories and will most likely win the MVP award at season's end. He is an absolute monster and is already one of the greatest hitters of all time.
Who is better?
Pujols, A-Rod, or Manny?
The AL MVP is a much tougher decision, as these players are human.
The award is between Justin Morneau and Torii Hunter, and I give the nod to Hunter.
Hunter's team is much better because of him (.305, 17, 65), and, as mentioned earlier, they have been through a lot of injuries and a tragedy and still find themselves 12 games over .500.
The Angels would not be close to first place or .500 without Hunter.
Others in contention:
Hanley Ramirez, Derrek Lee, Justin Morneau, Joe Mauer.
Rookie of the Year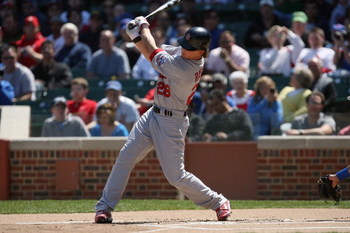 Pittsburgh's Andrew McCutchen, Chicago's Randy Wells, and St. Louis' Colby Rasmus will battle throughout the remainder of the season. I think McCutchen will win the award.
Rasmus has been on the big league roster since the season started, and McCutchen is making the Pirates look silly for leaving him in AAA.
Rasmus' numbers are .277, 11, 34, and McCutchen is hitting .292, 2, 23, 7 SBs in 120 less ABs.
The AL Rookie of the Year award was wrapped up for Baltimore's Matt Wieters, but he has not got off to the expected auspicious start. In a runaway Oakland's Andrew Bailey wins the ROY at the half way mark.
Bailey, Oakland's lone All Star, has 10 saves, a 3/1 K/W, a 1.92 ERA, and a .97 WHIP.
Keep Reading