Cristiano Ronaldo Appears to Punch Diego Godin in the Face
August 23, 2014

YouTube
Things always get a bit testy when city rivals Real Madrid and Atletico Madrid do battle. 
In the waning moments of an eventual 1-0 (2-1 aggregate) Spanish Super Cup victory for Atletico Madrid, Cristiano Ronaldo's frustrations came to a boil, and Diego Godin was the unfortunate recipient of said frustration. 
During a set piece in injury time, the two got tangled up, and the Portuguese superstar took a swing at Godin, making clear contact. 
Ronaldo escaped with just a warning for the attack.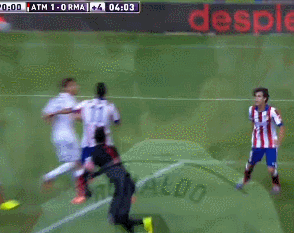 Reddit