Updates from Monday, Aug. 18
Paul Kuharsky of ESPN updated Shonn Greene's status from Monday's practice:
Greene is fine. Practiced today. #Titans

— Paul Kuharsky (@PaulKuharskyNFL) August 18, 2014
Original Text
The Tennessee Titans lost a fumble in the first half of their preseason game against the New Orleans Saints Friday, but that was the least of their worries from that play. Running back Shonn Greene suffered an injury, and the team's official Twitter page provided an update:
Shonn Greene is down on the field being treated by the medical staff. The Saints recovered the fumble and will take over in Titans territory

— Tennessee Titans (@TennesseeTitans) August 16, 2014
Jim Wyatt of The Tennessean added more context to the injury, and it wasn't what Titans fans were hoping to hear:
Shonn Greene has ice on his right knee on sideline. Safe to say he's done for the night #Titans

— Jim Wyatt (@jwyattsports) August 16, 2014
John Glennon of The Tennessean provides official word on his status:
Whitehurst (hand) and Greene (knee) are listed as questionable to return. #Titans

— John Glennon (@glennonsports) August 16, 2014
This is certainly unwelcome news for a Tennessee squad that finished 14th in the league in rushing yards per game last year. Greene only tallied 295 yards and four touchdowns on the ground in 11 games last year for the Titans and is certainly looking for improvement in 2014.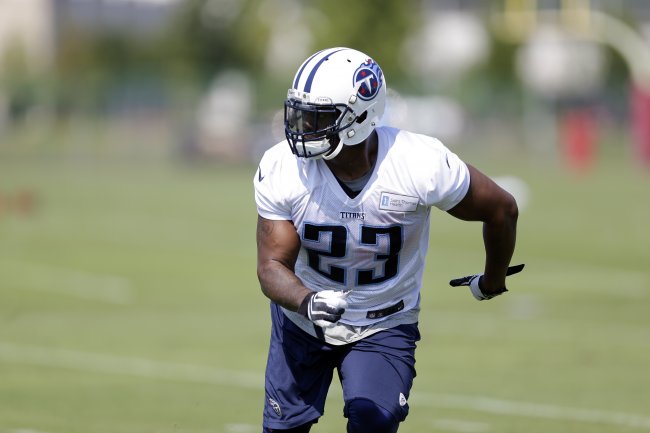 Mark Humphrey/Associated Press
He flashed his potential in 2011 and 2012 as a member of the New York Jets when he ran for more than 1,000 yards in two consecutive seasons. The only way we will see that version of Greene is if he is healthy and on the field.
Check back for updates as they develop.