Roberto Martinez insists the relationship between Everton and Chelsea won't eventually see young Toffees stars Ross Barkley and John Stones join the West London club.
Reports indicated Everton's loan signing of Christian Atsu may have included first option on the prized English youngsters for Chelsea, per Sky Sports. Martinez has denied this is the case and believes Atsu's appearance is aided by the club's excellent work during Romelu Lukaku's loan spell last year, which eventually led to his full transfer.
Sky Sports reports Martinez's comments ahead of Everton's Premier League opener away at Leicester on Saturday:
We have a good relationship and a professional relationship and I want to believe that they feel that they (Chelsea) can trust us in sending players out on loan. I don't think that relationship goes any further.

The chairman (Bill Kenwright) has been instrumental on forging that relationship more than anyone. He has developed that bridge between the two clubs and there is a possibility for both to use it in a good way, but there is no commitment in any sort of future deals.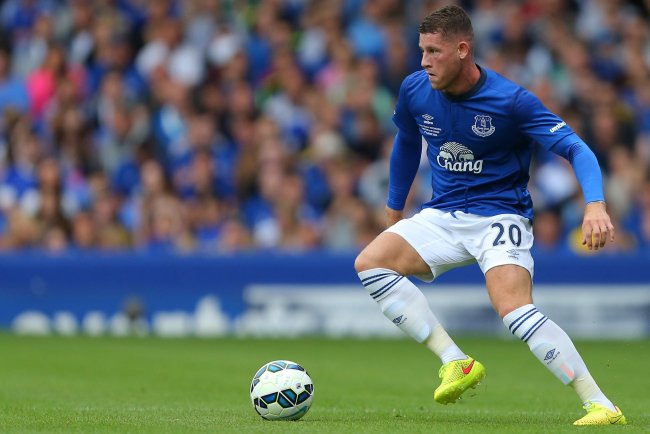 Dave Thompson/Getty Images
Martinez will be thankful for Chelsea's willingness to send players over on loan. Lukaku emerged as one of the Merseyside club's heroes last season, scoring 15 goals and providing six assists in 31 appearances, per WhoScored.com. He joined Everton permanently this summer and is set to remain the focal point of Martinez's attack for years to come.
The Spanish manager has made excellent use of the loan system across his year with the club. Alongside Lukaku, both Gareth Barry and Gerard Deulofeu made an impact during their temporary spell at Goodison Park, the former of which was also snapped up on a permanent basis this summer. Deulofeu recently joined Sevilla on loan, per Sky Sports, forcing Martinez to look elsewhere for inspiration on the wings.
Atsu is the chosen man this campaign, despite Chelsea's initial reservations about his potential lack of playing time, per Darren Lewis of the Mirror. While any hitches in the deal were worked out, Evertonians may be worried Chelsea are happy to continue offering sweeteners ahead of a raid on the club's brightest talents.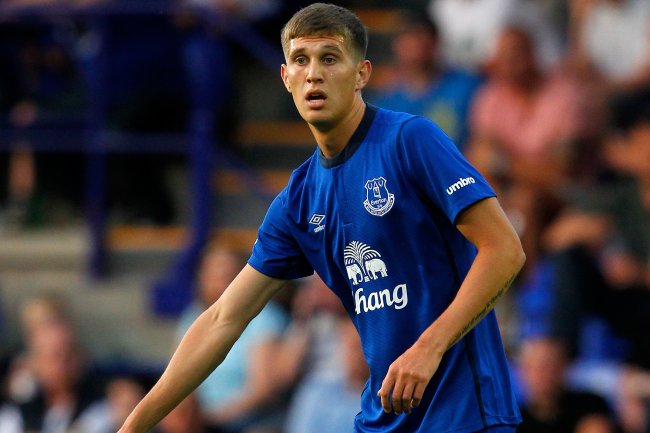 Paul Thomas/Getty Images
As noted by Charles Perrin of the Daily Express, Everton's ability to hold onto their key players indicates the team will continue heading in the right direction:
We sent out a strong signal of intent! Roberto Martinez emphasises importance of keeping Barkley at Everton: http://t.co/kPXrpeaUwD #EFC

— Charles Perrin (@charlesperrin7) August 13, 2014
Which player will leave Everton first?
Keeping Barkley for the peak of his career would be a massive achievement for the club. His rise to fame is similar to that of Wayne Rooney's, who was quickly snapped up for a move to Manchester United a decade ago. While Barkley's finishing ability isn't as explosive as Rooney's, he possesses the ability to inject pace, power and ambition into the club's play.
It is inevitable that interest will arrive, especially as Barkley has already begun to forge an international career for himself. Letting him go would would ensure teammates and supporters know the club isn't capable of filling his ambitions, a realisation that could cause unrest within the squad.
Instead of throwing his key men away, Martinez has done well to sign many to new contracts. Both Barkley and Stones have inked new deals, per Paul Joyce of the Express. Seamus Coleman and midfielder James McCarthy are also among those who have committed.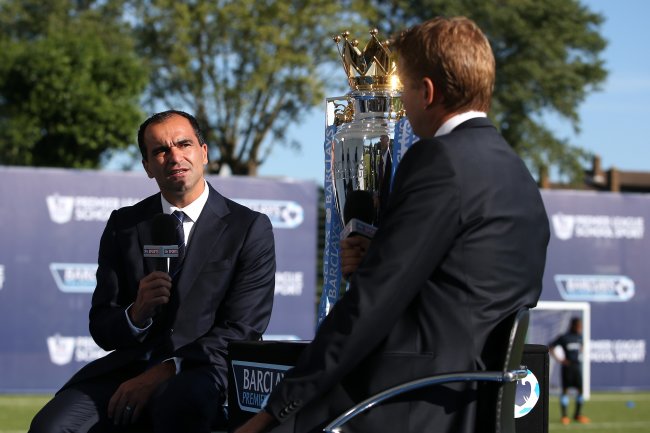 Jan Kruger/Getty Images
The lack of interest in Leighton Baines this summer ensures Martinez has the core of his future side nailed down. Elite clubs often overpower developing teams in order to maintain their dominance—Tottenham's "partnership" with Real Madrid highlights this—so it is profitable for Martinez to establish his ambitions won't be downtrodden by the rich.
Everton face a difficult task when trying to replicate last season's fifth-place finish, but Martinez is going about improving the team in the right way. He is cautious when it comes to spending money, highlighted by the loan deals, and is protective of assets who can thrust the club to greatness somewhere down the line.
His ability to maintain this attitude will ultimately define whether Everton are to be considered Champions League contenders for years to come.