On Aug. 13, the world celebrated International Left-Handers Day. The special day allowed everyone to reflect back on some of the greatest athletes ever, but it also allowed Twitter to have some fun.
Former Los Angeles Dodgers pitcher Sandy Koufax is arguably the greatest left-handed pitcher in baseball history, but he didn't have the longevity that some other southpaws had. ESPN Stats & Info came up with a couple of good stats to recognize a pair of left-handers.
Today is international left-handers day. Warren Spahn (363) has most career wins among left-handed pitchers. CC Sabathia active leader (208)

— ESPN Stats & Info (@ESPNStatsInfo) August 13, 2014
There were plenty of good submissions.
How many wins would this squad get in the NBA regular season? #LeftHandersDay pic.twitter.com/KeeuKenbrT

— NBA (@NBA) August 13, 2014
"@espn: In honor of Left Handers Day, tell us your favorite #LeftyAthlete and we'll RT the best responses." pic.twitter.com/MLOidsNt22

— Austin York (@austiny93) August 13, 2014
A living legend #LeftyAthlete #Messi pic.twitter.com/cpz3MWoMXB

— Tyle®Fessions™ (@TLandries7) August 13, 2014
Tim TEBOW is the greatest lefty ever @espn #LeftyAthlete pic.twitter.com/OLU0z2Rs8t

— Jared Jongejan (@Sonicsgotrobbed) August 13, 2014
Here are some other notable left-handers in today's sports world.
Golfer Phil Mickelson
John Locher/Associated Press
Los Angeles Dodgers ace Clayton Kershaw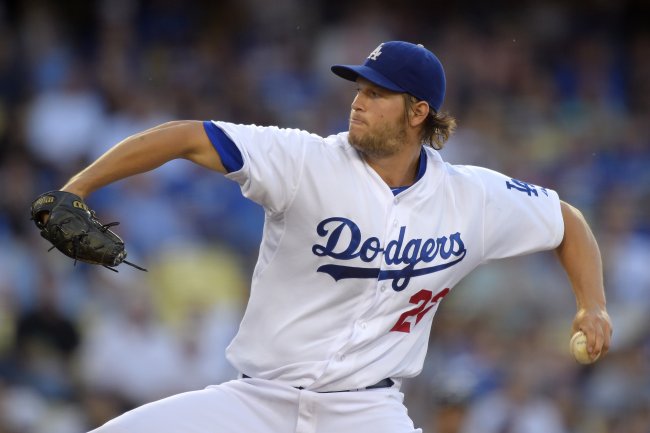 Mark J. Terrill/Associated Press
Cincinnati Reds flamethrower Aroldis Chapman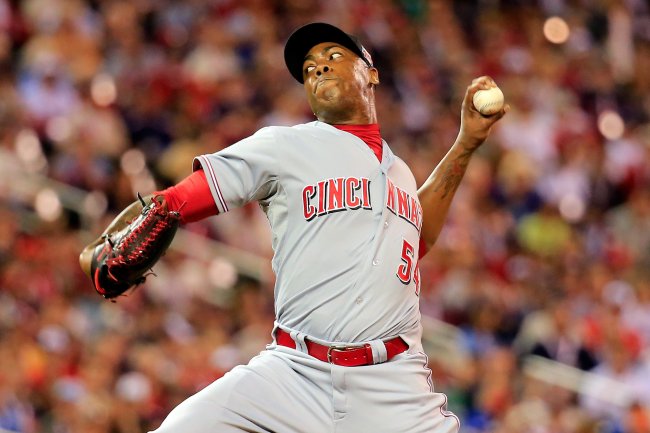 Rob Carr/Getty Images
United States women's national team forward Alex Morgan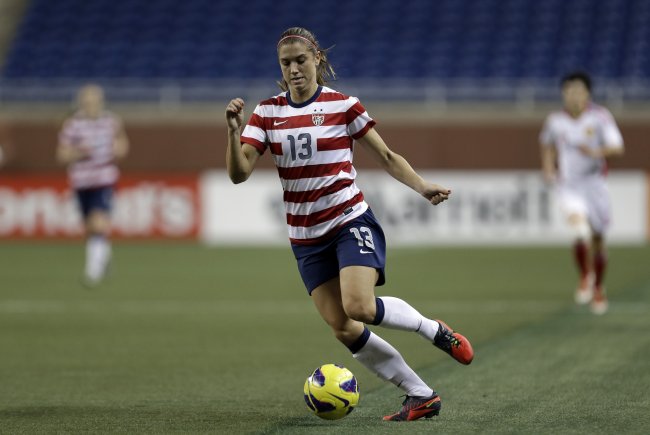 Paul Sancya/Associated Press
As good as all of those lefty athletes are (or were), the next couple of left-handers may be even better.
@espn Air Goodman #LeftyAthlete pic.twitter.com/pZ8Y4CwylO

— White Goodman (@White_Goodman_) August 13, 2014
.@espn Brick Tamland: trident thrower. #LeftyAthlete pic.twitter.com/krwLFIitJA

— Brick Tamland (@BrickCh4News) August 13, 2014
You be the judge as to who the best lefty athlete is.
[Twitter]